American Fans Are Jealous Of Costco Australia's New Food Court Item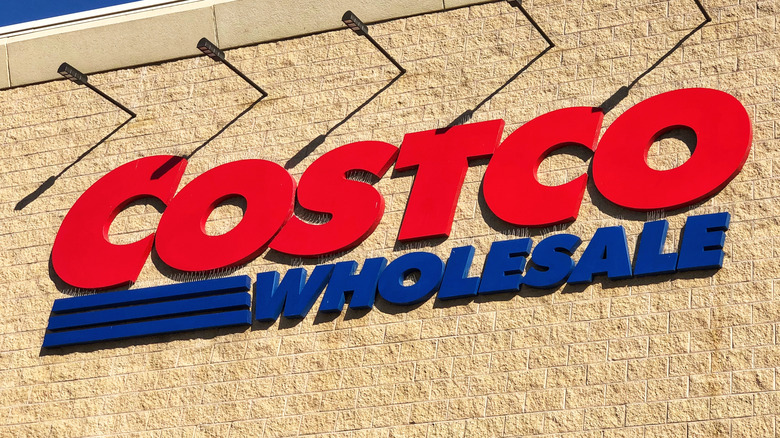 Cassiohabib/Shutterstock
Costco Wholesale's food court menu is a gluttonous, but economically priced, fast food feast. Per Mercury News, where else can you get a $1.50 hot dog and soda combo? Not to mention, it's tough to exit the warehouse chain and shimmy by that ginormous kiosk without falling victim to the siren song of their vanilla and chocolate swirl yogurt, a churro, or an oversized slice of pizza. There's definitely some psychological science to the layout of this members-only, bulk retail chain. Costco Chief Financial Officer Richard Galanti told the news outlet, "The food courts work. They're one of the things we're known for." Truth. Costco is so well-known for its food court, it has developed a cult-like following. 
We are obsessed with what the chain adds to its menu and which states or countries get said tasty a la carte items. In fact, BuzzFeed shared a round-up of Costco food court items that are unique to specific locations that will make you jealous and get your taste buds churning. Imagine heading to a Bay Area Costco food court for a vegan salad al pastor; or driving across the U.S.-Canadian border for some poutine at the Costco food courts in Canada; or flying to Taiwan and stopping by their Costco food court for some lemon slushies and seafood pizza. Yum, right? But it's the Reddit community that has us wanting to break out our passport and head to the Costco food court in Australia for a food only members down under get to enjoy.
Chicken wings in the land down under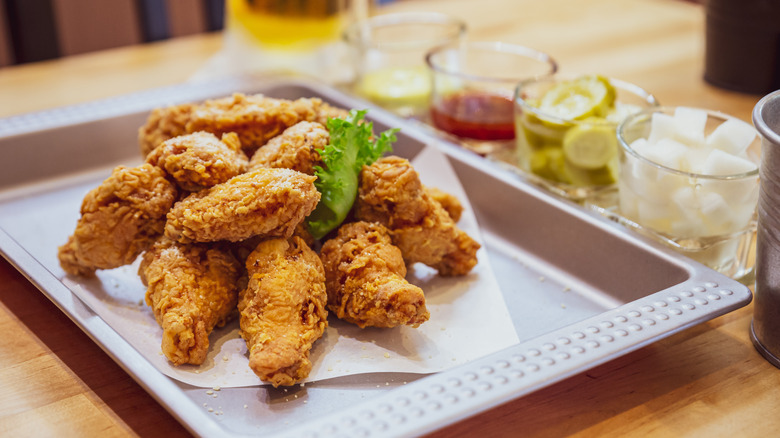 Artit Wongpradu/Shutterstock
Per Reddit, a member posted a photo of the Australia Costco food court kiosk menu captioned, "New offering in an Aussie Costco food court," showcasing some Korean-style chicken wings — and the Americans in the community were quick to express their jealousy. One Redditor wrote, "Costco in the U.S. needs to fire whomever is in charge of the food courts, then bring over whomever is in charge in Australia. We're dying over here!" Another shared, "My wife would be at Costco everyday if they sold those here. I've been to Costco in six different countries and the food court items outside the U.S. are better." 
Seriously, just this year, Costco entered the much-hyped fried chicken sandwich war that has the likes of Chick-fil-a and Popeyes battling it out, per Eat This, Not That! But the retail giant didn't enter this war in the United States. Costco added it to their Canadian Costco food courts. Still, maybe we should just be thankful for what we have, because one Redditor chimed in and sadly expressed that they would be happy if their Costco food court would simply bring back their pizza combo, writing, "Like I just want combo pizza back at least bruh...."