You'll Probably Never Guess Amanda Freitag's Favorite People To Cook With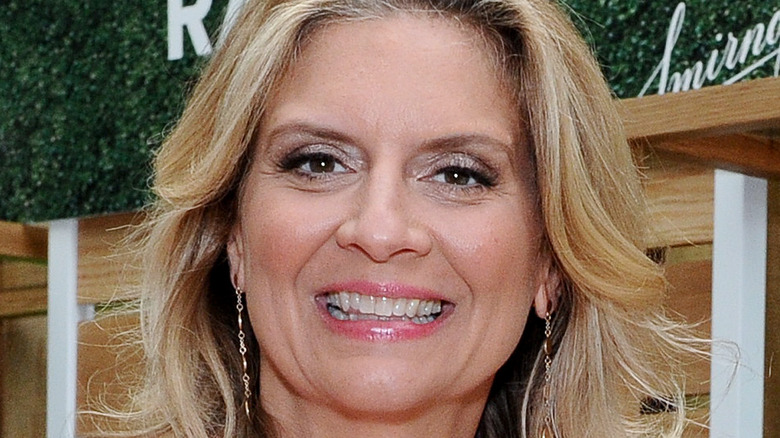 Daniel Zuchnik/Getty Images
When it comes to celebrity chefs, there is one question that seems to elude many of them — who they'd like to cook with. From Duff Goldman to Buddy Valastro, some cooks just don't want to name someone they'd like to compete against or cook with. Bobby Flay and Giada De Laurentiis might have the opposite problem in being paired together so often that many fans believe the friends are something more (via Cheat Sheet). Perhaps they don't want to play favorites — apart from Flay and De Laurentiis, but tons of famous food personalities have skirted the question when asked who they would like to cook with.
Regardless, there is one famous chef that has been very straightforward about who she loves to cook with — Amanda Freitag. While her illustrious career has left her with what must be quite a dream catalog of experts she could cook with, the people she actually loves to be in the kitchen with are family members.
Amanda Freitag actually loves to cook with two of her favorite family members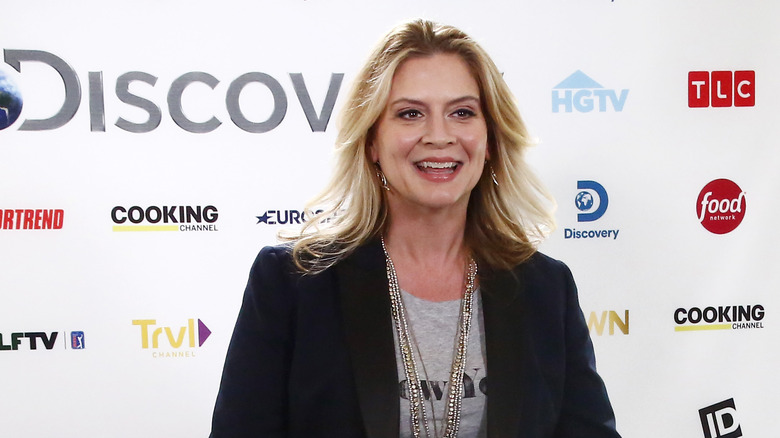 Astrid Stawiarz/Getty Images
In an interview with the Food Network, Freitag said she loves cooking with her nieces, Lizzie and Megan. "They are 11 and 14 and they are fascinated by how much I love food, and what a good time I have cooking it and what a fun mess I can make," she added. While the girls have grown up quite a bit over the past eight years since Freitag's interview, it's clear just why she loved spending time with them in the kitchen. It sounds as if both of Freitag's nieces really looked up to her as a chef.
Even several years after the original interview, Freitag posted to Instagram showing that she is still cooking with her nieces even if they were socially distanced over FaceTime. With their suggestions for basket ingredients, Freitag joined the Chopped Challenge at home by cooking up "tortilla crusted Tuna cakes with spicy clementine sour cream and avocado." Maybe fans will see more family fun from Freitag in the future.