Baseball Fans Won't Want To Miss Taco Bell's Returning World Series Deal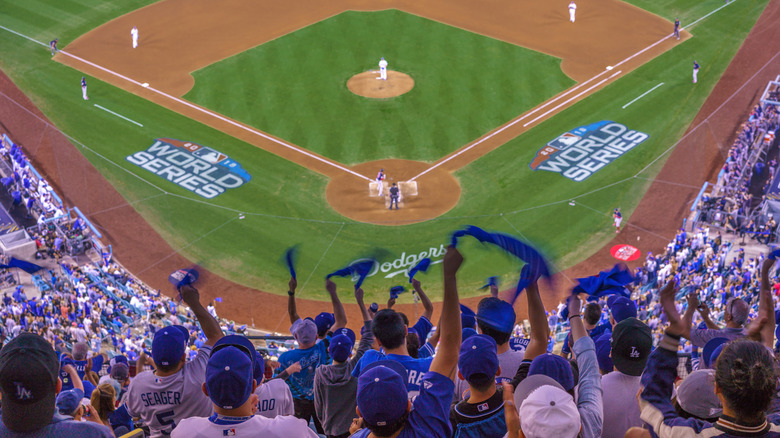 Joseph Sohm/Shutterstock
There's nothing like October baseball. The cool breezes and the hype in the air, accompanied by the hope your team will take it all the way this year. While your favorite team may or may not be heading for World Series glory, there is something we can all agree on: Free tacos make playoff baseball so much more fun. 
That's right, we said free tacos. Back for the 10th year in a row, Taco Bell's "Steal a Base, Steal a Taco" promotion has returned. In case you forgot how it works, Taco Bell gives away a free Nacho Cheese Doritos Locos Tacos to everyone in America, while supplies last, after a base is stolen in the World Series. (The giveaway date will be announced at a later time, as TB preps for the demand!) 
"As we approach this hallmark 10th edition of the promotion with Taco Bell, it goes to show the great value that a fun, creative partnership can generate for our fans and we're excited to continue this tradition," says Noah Garden, MLB Chief Revenue Officer, in a press release. 
There's an even bigger prize at stake in Taco Bell's promotion this year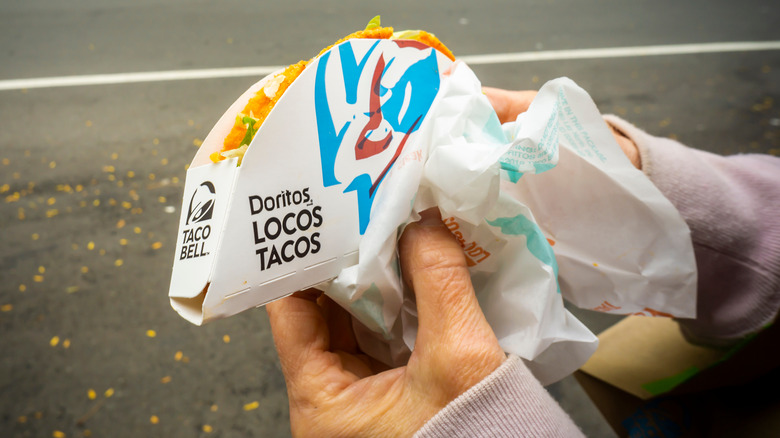 rblfmr/Shutterstock
Not only has this delicious and fun promotion returned, but there is an even bigger twist this year. In addition to celebrating the "Taco Hero" in the MLB that steals the base and thus awards America with free food — this year, Taco Bell is also partnering with the National Baseball Hall of Fame and Museum to commemorate this decade-long partnership milestone in an extra special way. The first stolen base of the World Series will be put on display at the National Baseball Hall of Fame, which is located in Cooperstown, New York. The hall shows off exhibits that tell the story of baseball's impact on American culture — including Taco Bell's own contribution. 
"In Cooperstown, we tell the stories of the game on the field and baseball's impact on fans," said Josh Rawitch, President of the National Baseball Hall of Fame and Museum in a press release. "This program has grown in popularity, and as it enters its tenth year we are thrilled that the hundreds of thousands of fans who will visit the museum over the next year will be able to relive the exciting World Series moment this base represents."
Check out all the action starting October 26 when the World Series starts to air on FOX for about a week — if necessary, a Game Seven will be held November 3 — and see who the new "Taco Hero" will be to join the previous eight players that have kept us full in the post-season.