Nearly 36% Think This Discontinued McDonald's Item Needs To Make A Comeback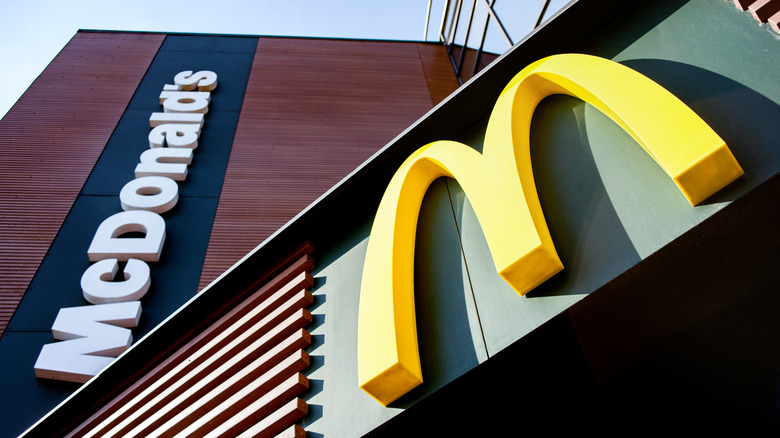 8th.creator/Shutterstock
McDonald's offers a number of fast food items we can't stop buying. French fries. The Big Mac. Chicken nuggets. And of course, the Shamrock Shake, the highlight of America's spring. Over 60 million of these shakes have been sold since they joined the menu in 1970, according to Spoon University.
While most of our favorite menu items are McDonald's staples here to stay, some weren't so lucky. Few things in life hurt as much as losing your favorite fast food order. (We still miss you, Taco Bell Mexican Pizza.) What can you do when the item you always ordered is no longer on the menu? Cry in the parking lot?
In a recent survey conducted by Mashed, we asked you which discontinued McDonald's items you missed the most. Although we can't get these favorites back, perhaps we can all rest a little more easily knowing we aren't alone in our sorrows.
McDonald's patrons miss this sweet treat the most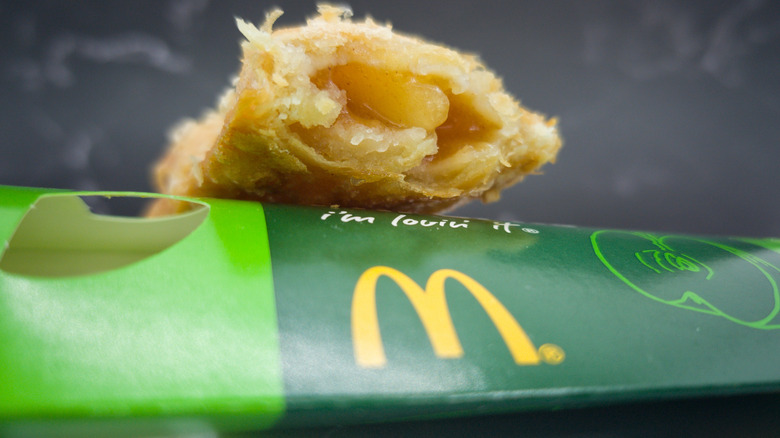 hmzphotostory/Shutterstock
Of the 599 Americans who responded to the Mashed survey, a whopping 35.73% said they wanted the fried apple pie to return to the McDonald's menu. Today's apple pie is baked rather than deep-fried, and has been so since health concerns rose in 1992 (via Taste of Home). However, you can still find the deep-fried versions at McDonald's locations in Hawaii and several other countries so get your passport ready!
The second most-missed menu item is the fruit and yogurt parfait, still being grieved for by 19.03% of respondents. The Big N' Tasty ranked third with 14.52%, followed by the onion nuggets at 12.02%, and the Arch Deluxe at 11.19%. According to Pop Culture, onion nuggets were one of the first items on the McDonald's dollar menu and the precursor to our beloved chicken nuggets.
A hopeful 7.51% of respondents said they wanted the Fish McBites to make a comeback. Don't remember the McBites? That might be because they lasted less than one year on the menu before they were discontinued. While we might never see these items return to the menu, they will forever be in our hearts.