How Waffle House Cheese Eggs Led To Aggravated Assault Charges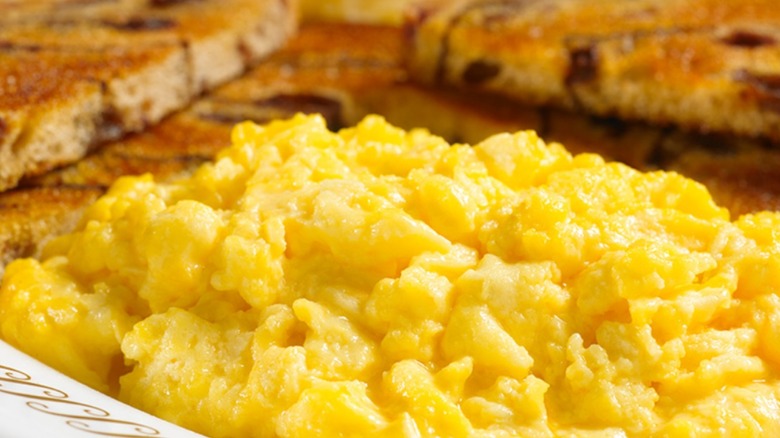 Waffle House/Twitter
Restaurant workers are fed up. Low wages and short staffing at restaurants are creating excess stress, with some employees simply walking off the job mid-shift, according to CNN. Customers, for whatever reason, seem to be stressed out, too. A restaurant worker in Phoenix told CNN customers come in "already angry, already wanting to complain about things." A county sheriff in South Carolina said on Twitter that a Burger King customer had pointed a gun at a drive-thru employee because the customer didn't get the drink she had ordered.
The toxic mix of restaurant employee and customer blew up again, according to police — this time at a Waffle House in Atlanta, per WSB-TV. Fortunately, no one was hurt. According to the Atlanta police's account of the incident, a Waffle House server has been charged with aggravated assault after pulling a gun on an irate customer. As in the South Carolina drive-thru case, this incident started when the restaurant got the customer's order wrong, according to police.
"It all happened over cheese eggs," the customer, Candy Franklin, told WSB-TV (via Business Insider). "At first, they didn't bring them to me. Then they brought me normal eggs and I said that I ordered eggs with cheese on it."
Police: Waffle House customer claims employee pulled a gun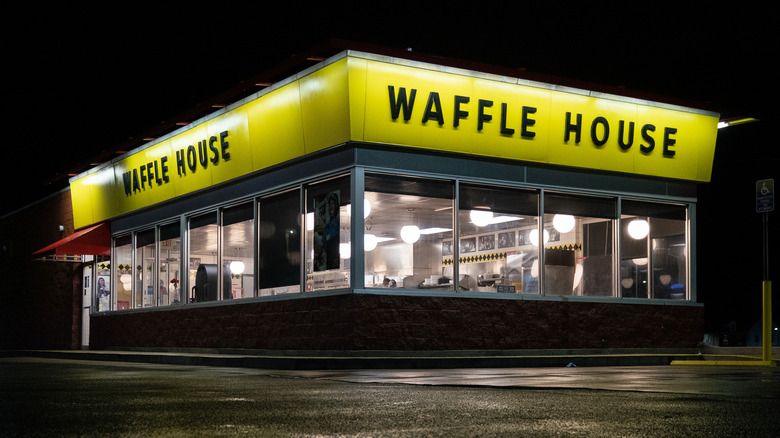 Bloomberg/Getty Images
The Atlanta Waffle House employee charged with aggravated assault told a different story. Police say employee Angelic Patterson told them the customer was angry right off the bat, and she had to change his order several times because he was unhappy with his food (via WSB-TV). Patterson told police the customer even followed her outside to yell at her some more during her smoke break, per the police report.
It wasn't clear from either media report, WSB-TV or Business Insider, whether Patterson had admitted to police that she had drawn a weapon on the angry customer. In any case, police saw fit to charge the server with aggravated assault, even though there were no witnesses and police hadn't looked at the restaurant's security video, per WSB-TV. Franklin, the customer, insisted in the WSB-TV report (via Business Insider) that he feared for his life. "I have been shot before and I just lost a brother to gun violence. All of that was going through my mind," he said.