One California In-N-Out Location Temporarily Shut Down Over This Anti-Vax Stance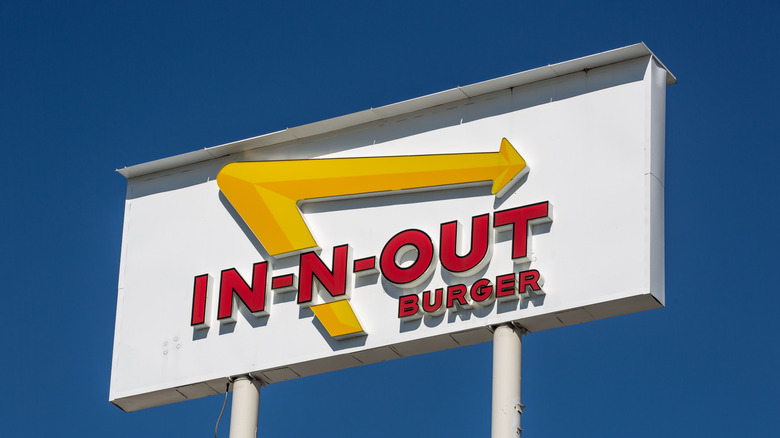 George Rose/Getty Images
An In-N-Out on Fisherman's Wharf in San Francisco was shut down on October 14 by the city's Department of Public Health because the business refused to require its staff to check customers' COVID-19 vaccination status before dining, Newsweek reported. Since August 20, San Francisco restaurant patrons have had to provide vaccination documentation before entering indoor dining areas, and this In-N-Out location simply failed to comply with this order.
Newsweek stated that the health department made multiple visits to the restaurant before issuing the 'Notice of Violation and Notice of Closure' orders. In-N-Out's Chief Legal and Business Officer Arnie Wensinger clapped back at the closure demand, providing a statement that said, "We refuse to become the vaccination police for any government. We fiercely disagree with any government dictate that forces a private company to discriminate against customers who choose to patronize their business. This is a clear government overreach."
However, it seems as though San Francisco mayor London Breed would disagree, speaking out in support of the mandate. According to Breed, "This is not a punishment." Instead, "it's really about a chance to try and get us moving in the right direction and keeping people safe" (via AP).
Vaccination mandates have become a sticky situation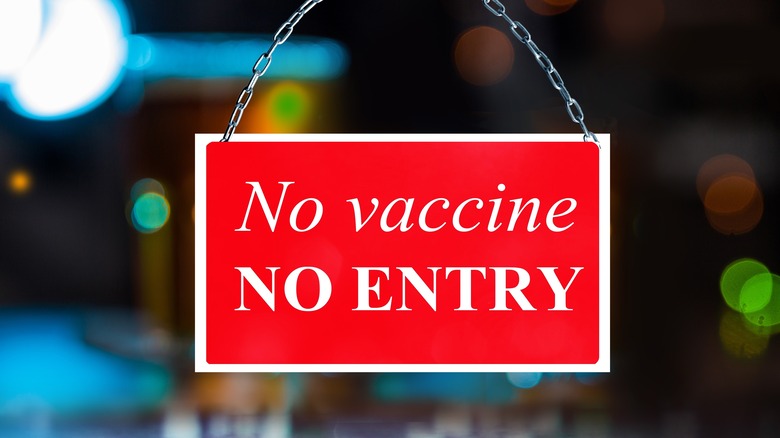 Billion Photos/Shutterstock
Wensinger also voiced concern over the security of In-N-Out's employees when it comes to checking vaccination status, calling the procedure "unsafe." In fact, the Golden Gate Restaurant Association disclosed that 52% of area restaurants claimed that employees had been subjected to altercations with customers upon asking to verify vaccination status (via Newsweek).
In New York City, where proof of vaccination is also required for dining in restaurants, a hostess was punched several times by a group of tourists when she asked for vaccination verification (via NBC News). On the flip side, Akash Kapoor, CEO of a San Francisco area restaurant chain, is for the vaccination requirement (via Nation's Restaurant News), arguing that "if it makes the whole world safer, why not? The sooner we can get rid of this thing, the better."
Newsweek reported that the Fisherman's Wharf In-N-Out is now open for outdoor dining but remains closed for indoor dining. Pete Sittnick, who's a managing partner of two San Francisco restaurants, sees the option of outdoor dining as a positive alternative. "The good thing is if somebody doesn't have their verification of vaccination they can still eat outside," Sittnick said (via AP).