McDonald's Claims Its Equal Pay Problem Is Finally Solved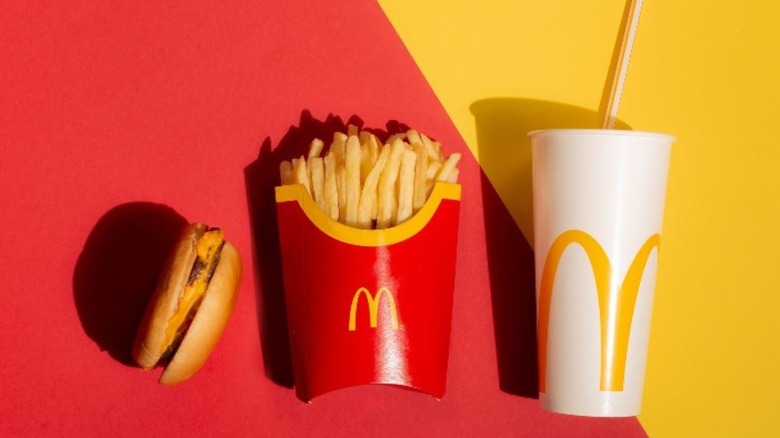 Pavlovska Yevheniia/Shutterstock
Earlier in 2021, McDonald's pledged to increase gender parity within the business over the course of a decade, per BBC. This ambitious goal had some major goalposts, as the fast food empire strives to raise diversity in senior leadership positions by 6% in the next four years. To incentivize getting to these benchmarks, it was reported that executive bonuses would be determined by meeting these goals. The shift in practice stemmed from allegations of discrimination and sexual harassment against Black and female employees reported in recent years, and McDonald's seems to have made some progress on improving some of these conditions.
According to Nation's Restaurant News, the fast food chain says that they have closed the gender pay gap, and as of right now, U.S.-based women and other underrepresented groups now make 99.16% as much as men. The chain states that they intend to close the fraction of a percentage in the next fiscal year as part of a so-called compensation cycle. This accomplishment marks a major step forward for the company and its long-term goals in providing equal pay and rights to all of its employees.
A new era for McDonald's employees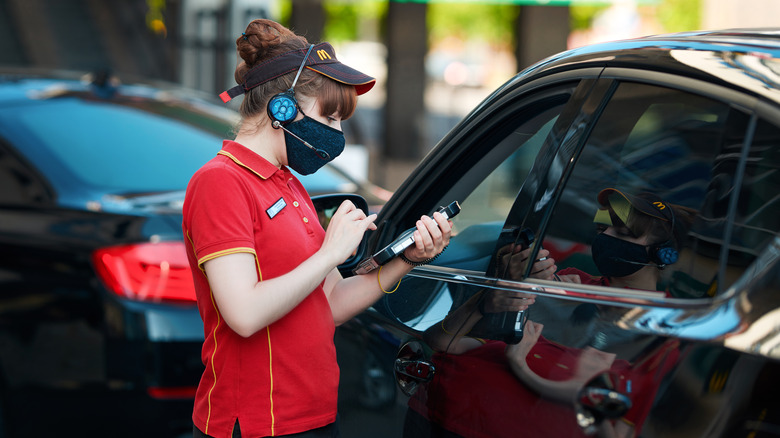 Tricky_Shark/Shutterstock
This step forward in gender-based pay parity is one of several upcoming economic reforms within McDonald's. Markets Insider reports that McDonald's has launched a strategy called Better Together: Gender Balance & Diversity that aims to further diversify the company. The company also signed the UN Women's Empowerment Principles that advocates for a greater female presence in the international workforce. The pay shift comes alongside a blanket pay raise of about 10% at McDonald's company-owned locations, ensuring the restaurant crew earns between $11 and $17 an hour, while location management earns between $15 and $20 an hour (via CNBC).
Only time can tell what happens next for the restaurant empire and its hundreds of thousands of employees, but hopefully, the staff and crew can expect 100% equal pay in the next year. Keep your eyes peeled for changes soon and expect to see some major shakeups at this fast food chain in the coming months.