Gordon Ramsay's Daughter Tilly Claps Back At Weight Criticism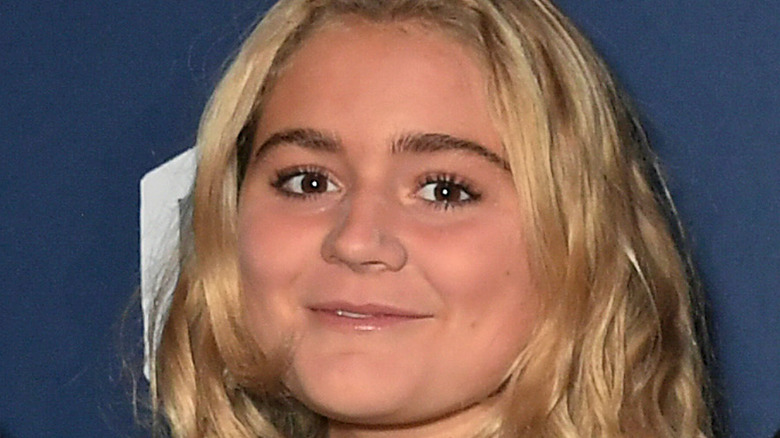 David M. Benett/Getty Images
Gordon Ramsay's daughter, Matilda, better known as Tilly, is just 19 years old, but she is already quite accomplished for her young age. In addition to appearing with her famous dad on television's "The F Word," she hosted the popular British cooking show "Matilda and the Ramsay Bunch" through five seasons (via Independent). Currently, she is a contestant on the British dance competition, "Strictly Come Dancing," and that's after spending part of her summer filming episodes of Australia's "Celebrity MasterChef," on which she will appear as a contestant. 
Given all that, you'd think the most pertinent words to describe Tilly Ramsay would include talented, multi-faceted, impressive, and creative. Nevertheless, on October 19, when longtime British radio talk show host Steve Allen took to the airwaves to mock Tilly's dance performance on "Strictly Come Dancing," he took it as an opportunity to fat shame the young woman (via Page Six).
"She's a chubby little thing, isn't she? Have you noticed? Probably her dad's cooking, I should imagine," Allen said. If the LBC radio host thought he was going to be supported for publicly trashing a young woman's body, he was most definitely mistaken. 
Apparently, Tilly Ramsay inherited some of her dad's impressive gumption
Not only did Tilly Ramsay clap back at the uncalled-for body-bashing, but so did her many fans and admirers — not to mention others who may not have known much about her previously, but now found themselves duly impressed by the poise she exhibited in doing so. 
Ramsay addressed radio host Steve Allen's comments in an Instagram post, in which she wrote that she "won't tolerate people that think it's okay to publicly comment and scrutinize anyone's weight and appearance" (via BBC). Showing more maturity at that age of 19 than the 67-year-old Allen, Ramsay also noted, "This isn't the first and definitely won't be the last comment made about my appearance, and I accept that and I'm learning to accept myself. But please remember that words can hurt. And at the end of the day I am only 19 and I'm so grateful for all the amazing opportunities I have been able to take part in." 
Ramsay's words were roundly praised by those who commented on her post — which included fans, as well as celebrities such as singer-songwriter Frankie Bridge, best-selling author Giovanna Fletcher, and celebrity chef and Great British Bake Off champ, John Whaite, who wrote, "He's a piece of old sandpaper love, worn and used and has nothing to offer the world. And his vicious scratching has only left you polished and more fabulous. Love you."