Why Isabella Rossellini Doesn't Have A Go-To Italian Restaurant Order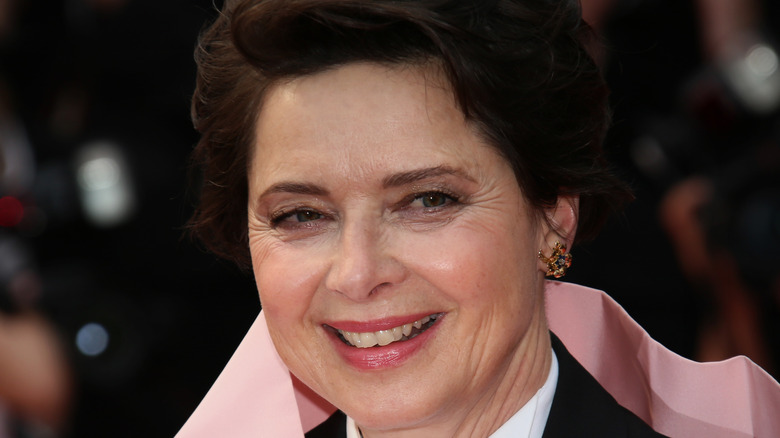 Denis Makarenko/Shutterstock
The lovely Isabella Rossellini is primarily known for her modeling and acting career. According to PBS, she spent her childhood in Paris and Rome, moving to New York City as a young adult. Today, she runs an organic farm and raises chickens.
"In Italy, everybody knows a little bit how to cook," Rossellini told Bon Appetit. "Food is linked with our social lives. I am a cook in the sense that I am Italian. To my Italian friends, I'm a bad cook, but to my American friends, I'm a very good cook."
Having experienced so many distinct cuisines, it comes as little surprise that Rossellini landed a starring role in "Big Night," the iconic food movie written by Stanley Tucci. The 1996 film tells the story of two Italian brothers trying to open a restaurant amid fierce competition. Rossellini plays the second brother's lover, the wife of a competitor. After the "Big Night" cast reunited to celebrate the film's 20th anniversary, the world wanted to know their favorite foods, favorite restaurants, and favorite dishes to prepare.
Rossellini's go-to order depends on the region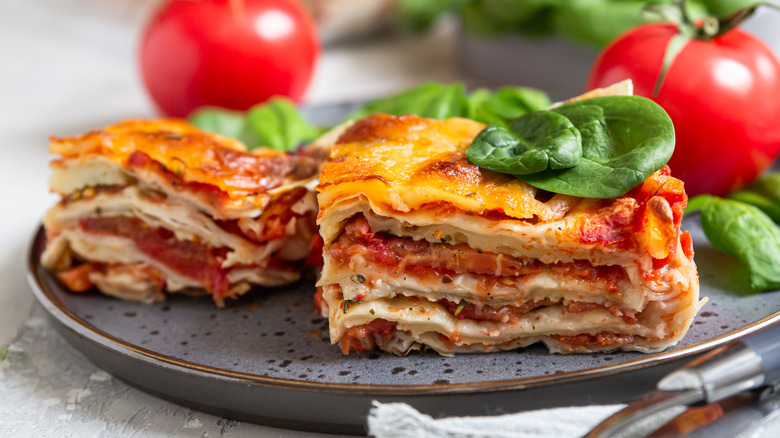 Maslova Valentina/Shutterstock
Many people struggle to pick a single favorite food. Maybe it depends on if you're feeling sweet or savory or even the time of day. Isabella Rossellini knows it isn't that simple, even when narrowed down to a particular cuisine.
"[I don't have a go-to order] because Italian restaurants are regional. If you just say 'Chinese,' it of course covers many regions. That's true for Italian food, too," she revealed to Bon Appetit.
Favorite meals may even be influenced by family recipes. You know, that one dish you can't stand when put together by anyone else, but made by a parent or grandparent is the best thing in the world.
"In Italy, if you have a grandmother who does a lasagna very good, then it becomes the most important dish in your family and everybody is waiting for lasagna," Rossellini said. "It might be meatballs in another family."
Rossellini might not have a preferred Italian restaurant order, but she had no trouble identifying the one meal she would gladly eat until the end of her days. "Pasta. Probably just spaghetti with olive oil and Parmesan cheese. Sometimes I put a little bit of lemon zest," she shared. "I think I will always be happy with that."