Ree Drummond Broke Her 'Strange' Travel Routine To Catch Up With A Close Friend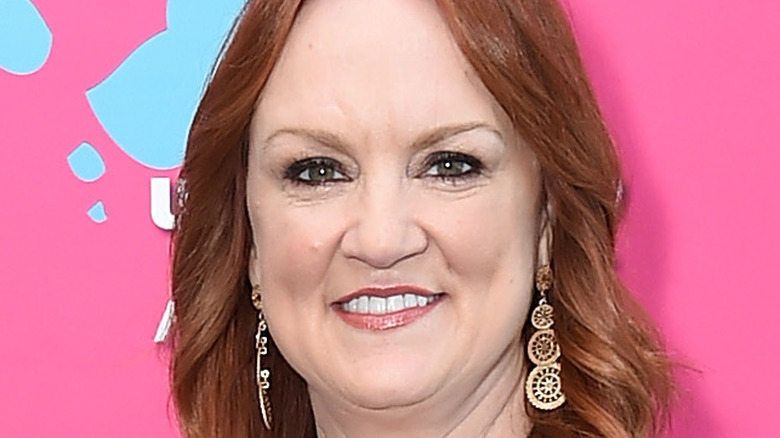 Michael Loccisano/Getty Images
As those who travel extensively for work know, it can be exhausting and having a routine that includes time to catch up on sleep helps to make a hectic schedule a little easier. Even Ree Drummond is no exception to that, as she revealed in a recent Instagram post.
Drummond said her "strange" and possibly "unhealthy" habit when traveling is to "hole up in my hotel room and get caught up on emails, rest, relax, and restore" after a long day of work. To be honest, we think this sounds perfectly healthy and not at all strange, even if it's not the most exciting way to spend an evening in a new city. Drummond explained that earlier in her career, she prioritized "exploring the city and seeing friends," but "I'd use up all my internal resources and wind up crashing and burning somewhere down the line."
But Drummond seems to be living more in the moment these days, as are many of us after the trauma and isolation of the pandemic. In her confessional Instagram post, The Pioneer Woman shared a photo of her and friend David enjoying some time together after having not seen each other for several years.
Drummond chose reconnecting over rest
In her recent Instagram post, Ree Drummond said she skipped her usual travel routine of rest and relaxation at her hotel to reconnect with her friend David. Reflecting on the disconnectedness of the last two years, Drummond wrote, "things feel different now, so when I had the opportunity to see David today, even the allure of blackout shades and Bravo shows couldn't keep me in my room." Drummond explained that it had been more than three years since the friends had seen each other face-to-face. 
Drummond added that the reunion served as "a reminder that I can always rest and restore some other time. Connection is so important."
Mental health professionals say Drummond's feelings are very typical. In a recent Wall Street Journal article, sociologist and professor of organizational behavior at the Yale School of Management Marissa King said, "We're all so raw. And there is a strong sense of longing ... This combination makes for a really emotional reconnection." The outlet reported that most people's "inner circles" shrunk significantly during the pandemic, but friendships are worth resuscitating, if for no other reason than because they make us happy.
It may be wise to take a cue from The Pioneer Woman. The emails and bubble baths can wait while you restore important relationships.