Nearly 38% Agree This Fast Food Restaurant Has The Worst Coffee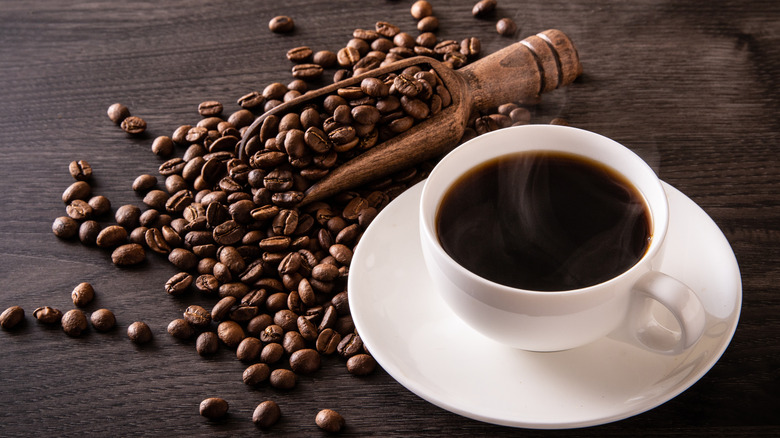 jazz3311/Shutterstock
When we wake up bleary eyed and desperate for some caffeine, sometimes the closest drive-thru earns the coffee order. According to Statista, American coffee consumption averages around two to three cups of coffee per day. Although that number might seem staggering to non-coffee drinkers, people who must start their day with that cup of joe might re-fill that mug multiple times a day. And it seems as though fast food restaurants have taken notice, as they've increased their java options over the years. 
As MarketWatch said in 2019, "The hope is that people come for the coffee and stay for the cheeseburgers and French fries." That idea of a fast food restaurant being both the beginning, middle, and end to a person's day drives customer loyalty. Although your favorite fries might not be at the same location as the best fast food coffee, it might not always be about the robust flavor in the cup. From convenience to building loyalty points via a rewards app, that steaming beverage might not be as divisive as the chicken sandwich wars. Then again, when a fast food chain is picked as the worst coffee by a recent Mashed survey, the brand might want to re-think what it's brewing in that pot.
Which fast food coffee causes people to find another drive-thru?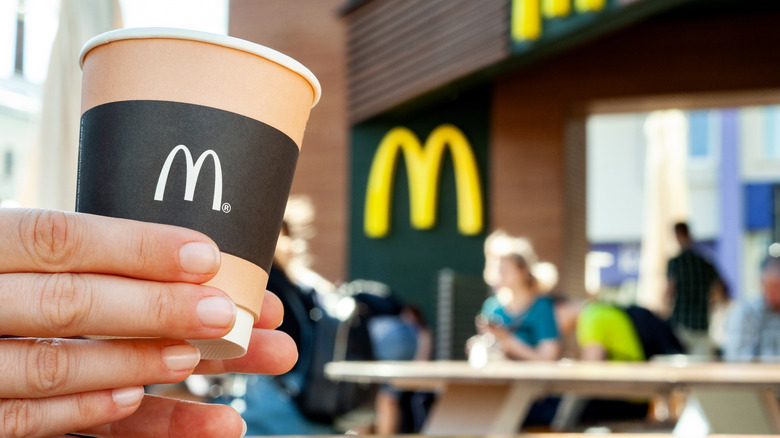 8th.creator/Shutterstock
Mashed surveyed 599 respondents in the U.S. to determine which fast food chain has the worst coffee and the results might surprise you. According to our poll, the worst coffee belongs to Taco Bell with 37.90% of respondents ranking this beverage as their least favorite. Although the particular reasoning for this choice is unclear, maybe a breakfast burrito is just tastier with a Baja Blast. Based on these findings, it seems that guests are running past the border for a different coffee option. 
Rounding out the worst coffee rankings, the list shows McDonald's at 17.53%, Chick-fil-A at 14.86%, Burger King at 13.69%, Wendy's at 8.51% and Dunkin' at 7.51%. Given the list, it is interesting that McDonald's didn't receive more praise from guests. As shared by McDonald's, the brand puts a tremendous amount of care into developing its premium roast. Maybe the responders just had a bad brew in their area. Although people might disagree on the best, worst, or even drinking coffee at a fast food restaurant, the reality is that this beverage is on the menu to stay. Whether or not a great cup of coffee keeps guests coming back for lunch or dinner, remains to be seen.