Reddit Was Not Impressed By Walmart's Whole Foods Roast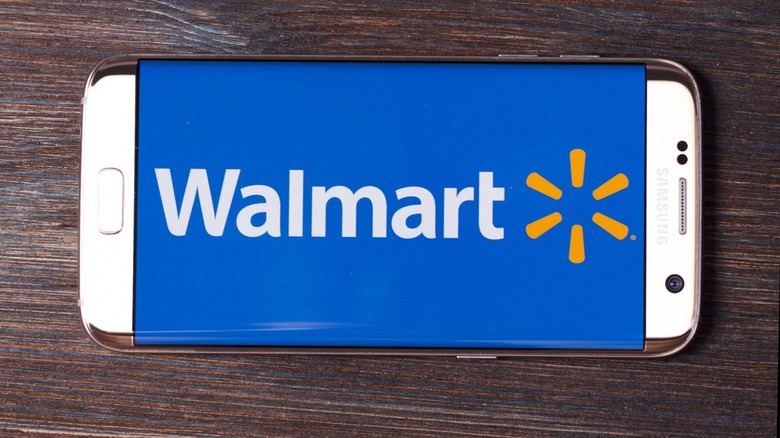 Allmy/Shutterstock
We may receive a commission on purchases made from links.
It looks like Walmart took a playful jab at Whole Foods with this tweet on October 25: "Really? Who charges members a Whole new $9.95 fee to get their groceries delivered? Today only, join Walmart+, a membership with #ZERODeliveryFees, & get $9.95 back on your next order."
Make no mistake: There's nothing playful going on here. Walmart and Whole Foods' parent company Amazon are in a battle royale for retail dominance, with Amazon catching up quickly to Walmart and threatening to become No. 1 (via Investor's Business Daily). With its tweet, Walmart was trying to knock Amazon down a peg by pointing out that Amazon Prime members, who get Whole Foods delivery as one of their perks, must now pay a $9.95 delivery fee on top of their Prime membership cost. Walmart says "zero delivery fees" is better than $9.95, but keep in mind that delivery is only available to Walmart+ members, who pay $98 a year, according to Walmart's website. (Amazon Prime costs $119 per year, per Amazon.)
The bottom line is this: Whether Walmart or Amazon is bringing groceries to your door, you're paying for it. Even so, Walmart's tweet seeks to reinforce what the corporation's website says is its core strategy: low prices. It's just one of many shots fired in Walmart's ongoing war with Amazon — a war that may be turning in Amazon's favor. Some people on Reddit weren't impressed with Walmart's roast, but the Redditors definitely get what's going on here.
Walmart or Whole Foods? Redditors say it's a choice between two evils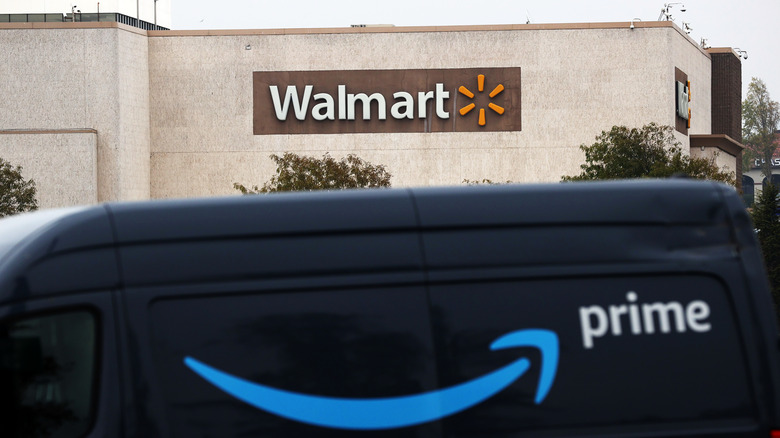 Justin Sullivan/Getty Images
One dissatisfied Walmart customer on Reddit said spending extra for Whole Foods is worth it. "The last time I went into Walmart the baking ingredient I went in for was four months past its expiration date. I'd pay the fee to get WF over Walmart," a Redditor called "justanokaymess" commented. Another Redditor pointed to Walmart's reputation for paying unfair wages, saying, "When you pay your employees s*** you can do all kinds of specials and deals." For the record, Walmart's average wage in the U.S. is $16.40 an hour, according to CNBC. Whole Foods pays about the same, according to Payscale: $16.45 an hour.
Redditors debated the relative merits of the competing Walmart+ and Amazon Prime memberships, but user "sherespondedwith" cut to the chase: "Personally I would benefit more from Prime, but Amazon and Walmart are both evil corporations who aren't trying to better the lives of their employees, sooooo."
This feels like a glass half empty or half full moment. Half full: Workers at Whole Foods and Walmart both make more than double the federal minimum wage of $7.25. Half empty: Walmart's CEO is making almost $23 million in 2021 (via KATV). Amazon's Jeff Bezos has a net worth approaching $200 billion, according to Forbes.