What Makes Giada De Laurentiis' Favorite Fall Gnocchi Unique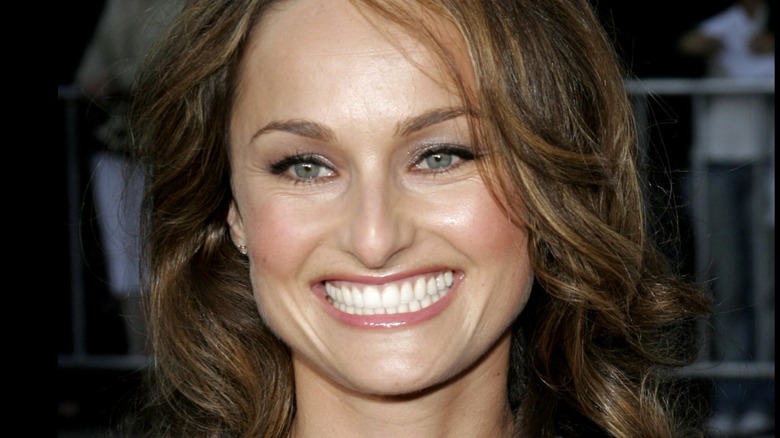 Tinseltown/Shutterstock
When you think of autumnal foods, a million images spring to mind. According to HuffPost, many foodies associate the season with pumpkin spice lattes, hot toddies, and butternut squash soup. You might not immediately equate fall and noodles together, but that hasn't stopped Giada De Laurentiis from whipping up an iconic dish perfect for the season.
In a recent Instagram post, De Laurentiis posted a picture of her signature gnocchi alongside the caption, "The fluffy potato dumplings we know as 'gnocchi' are actually just one of many forms gnocchi can take. These crispy and cheesy semolina-based rounds are called Gnocchi Alla Romana, said to have originated in the cold north of Italy. This hearty comfort food is our preferred gnocchi in fall and winter." Fans loved this concept and replied with gems like, "Fall comfort food!" and "I cannot wait to make this ... I will use cornmeal because I cannot eat gluten." While some might assume this dish mimics a regular gnocchi dish, the particular recipe presents this starchy Italian classic in a whole new light.
A one-of-a-kind autumnal gnocchi dish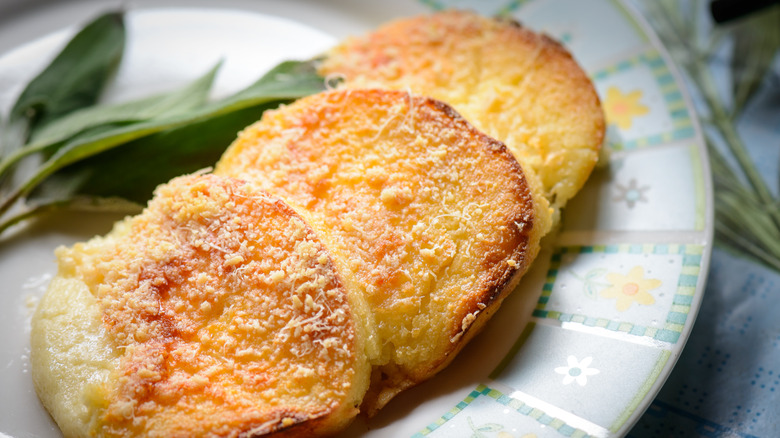 Stefano Carocci Ph/Shutterstock
Eat This, Not That! explains that Giada De Laurentiis' Gnocchi Alla Romana stands apart from your run-of-the-mill gnocchi dish due to how it gets prepared. Traditional gnocchi gets shaped and then boiled on a stovetop. Conversely, Gnocchi Alla Romana first gets made on the stovetop, then baked in the oven (not unlike a casserole). Once the dish gets ready to be served, diners can dig into a crispy exterior and enjoy a gooey inside.
Another difference lies in the gnocchi dough. A common gnocchi recipe relies on boiled and riced potatoes that get mixed with flour to form the base of the dumpling. Gnocchi Alla Romana instead uses a dough made from milk, flour, parmesan cheese, and eggs to form a completely different final product. The hearty dish goes great with chilly weather and has the power to warm up anyone. If you need to spice up your next holiday spread with something a bit more starchy, you can't go wrong with this unique gnocchi — give it a try!