The Most Memorable Meal Alex Guarnaschelli Ever Ate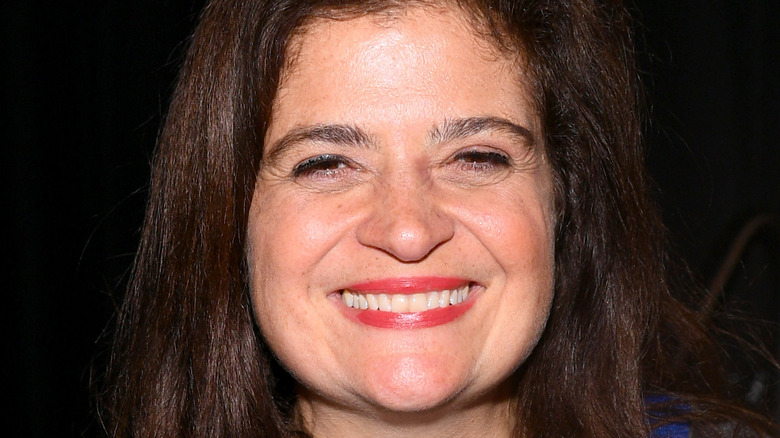 Dave Kotinsky/Getty
Whether you recognize her as a fierce competitor from "The Next Iron Chef" or from judging on "Chopped," Alex Guarnaschelli has been dominating the Food Network scene for over a decade (via IMDb). Like many talented chefs, the Missouri-native grew up surrounded by food — some might even say that cooking is in her blood. Guarnaschelli's late mother, Maria Guarnaschelli, was a renowned cookbook editor and helped to create some of America's most influential cookbooks, including the kitchen staple "Joy of Cooking" (via Chowhound). 
"I honestly feel as if I learned to eat according to whatever cookbook my mother was working on at the time," Guarnaschelli shared on her website. "One year was devoted to Indian as she cooked her way through the manuscript of Classic Indian Cooking by Julie Sahni; another year was devoted to Italian with The Splendid Table by Lynne Rossetto Kasper."
Today, Guarnaschelli is widely considered one of the most skilled master chefs in America. Not only does she host her own hit series, "Supermarket Stakeout" on the Food Network, but she's also been the executive chef at Butter, an upscale New York City eatery since 2003. With her refined palate and high dining expectations, it can be hard to imagine what delectable dishes live up to Guarnaschelli's standards. But there is one perfect meal that stands above all the rest for the famous chef. 
Alex Guarnaschelli's most memorable meal was cooked by her biggest cooking role model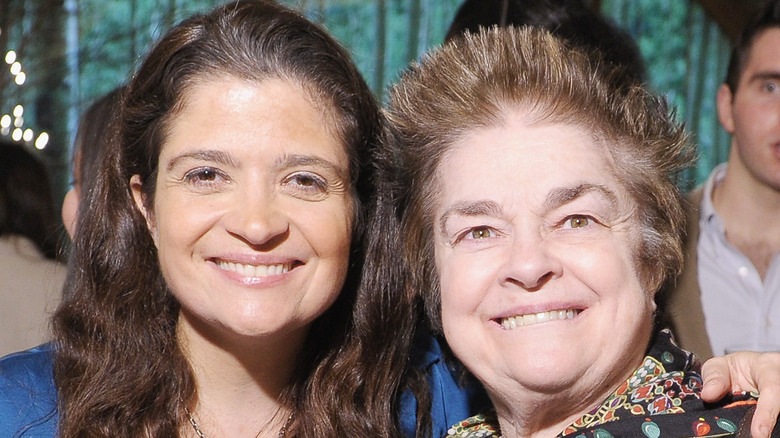 Michale Loccisano/Getty
A fun fact about Guarnaschelli? She has a soft spot for seafood. When it comes to the food that she always eats out, but would never make at home, it's fried squid and or clams for the "Iron Chef" victor. "Love it. Tastes like deep fried ocean," she shared with the Food Network. Seafood is also at the heart of Guarnaschelli's most memorable meal. So is the talented chef's mother. 
"My mother cooked me a birthday dinner at home when I was 11 or 12. Scallops in their shells and my favorite chocolate caramel cake," shared the 49-year-old chef. "All the recipes are in my new cookbook. Best meal I can ever remember eating." The Food Network star's mother passed away in early 2021 at the age of 79 years old, however, she will always remain Guarnaschelli's biggest role model and the reason she was inspired to do what she does everyday (via Popsugar). "I think I became a chef to take her work in the other direction," the host shared with the New York Times.