The Comforting Meal Emily Blunt Makes For Her Kids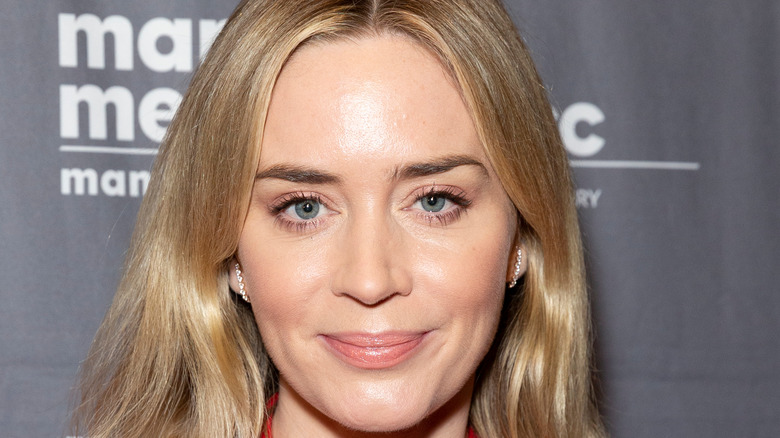 lev radin/Shutterstock
Emily Blunt has a special connection to food that goes back years. She reveals on Ruthie Rogers' "River Cafe Table 4" podcast that growing up, a lot of the food she ate with her family was very simple. The one exception to this was the huge and "very British" Sunday roast they had every week. Indeed, the actress recalls seeing her father's plate always "swimming" in gravy. But for the most part, her mother did the majority of cooking around the house, and because she had so many children, the meals needed to appeal to all different sorts of flavor palettes.
Pasta, butter, and cheese, along with spaghetti bolognese, were often served in Blunt's household. In fact, she still makes the former of the two dishes for her kids and told Rogers that, "I have to be careful not to shove it into my mouth when I'm serving it to them." Blunt herself is quite the esteemed chef, releasing a roast potato recipe that went viral in 2020. But there's one comforting meal that is her go-to when it comes to keeping her kids full and happy.
Emily Blunt makes her kids chicken noodle soup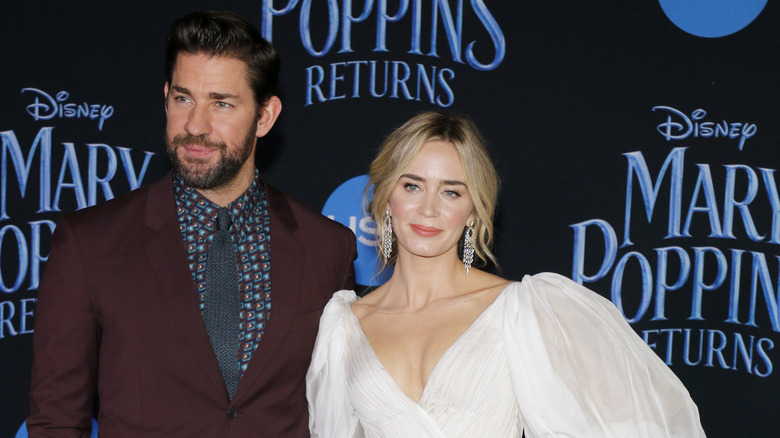 Tinseltown/Shutterstock
Emily Blunt reveals on the "River Cafe Table 4" podcast that one of her kids' favorite meals is chicken noodle soup, which is known to many to be both a warm and comforting meal. The actress stated that her soup is made up of roast chicken, ginger, carrots, celery, onion, wine, and egg noodles. She also revealed that this dish was one of the first things she made for her husband, John Krasinski. According to Blunt, she wanted to make him a dish that she knew he would love; and what's a better dish to impress someone than a roast chicken?
Blunt and Ruthie Rogers go on to talk about the special meaning of food in the actress' life, which is what Rogers' podcast focuses on. Her restaurant, the River Cafe, is located in London along the Thames River. Blunt is one famous frequenter of the business, along with other stars like Victoria and David Beckham, and Steve McQueen.