Why Ina Garten Nearly Gave Up On Television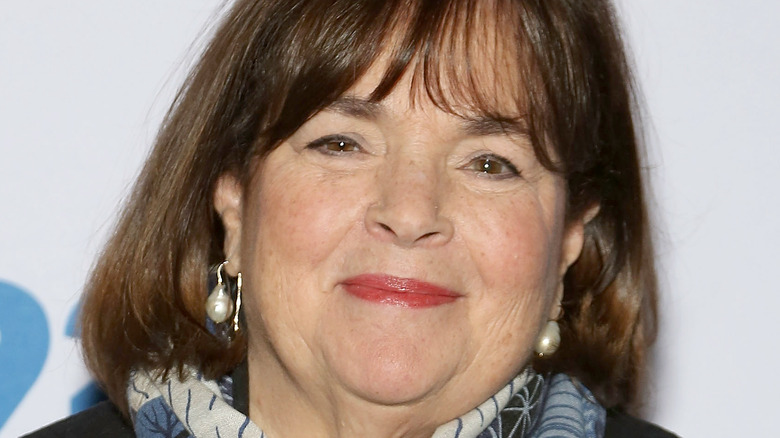 Manny Carabel/Getty Images
There's no denying that Ina Garten is an absolute powerhouse in the culinary and entertainment industry. Her Food Network show "Barefoot Contessa" was on for nearly two decades, from 2002 to 2019, according to IMDb. Fans that are upset about new episodes of the show no longer gracing their screens can take comfort in the 12 cookbooks that are available, all jam-packed with Ina-approved recipes. But did you know that Garten almost gave up on television after a single episode of filming "Barefoot Contessa"? While her effortless ease in front of the camera and soothing personality makes it hard to believe that she'd have difficulty, the pilot filming experience was a bit of a nightmare (via The Daily Meal).
It was none other than the original queen of hospitality, Martha Stewart, who noticed the rising culinary star based on her success as a cookbook author. Stewart decided to give Garten a shot, and sent a sizeable production crew of more than 12 people to her East Hampton home for filming. As detailed in the book "From Scratch: Inside the Food Network," Garten was incredibly flustered during the whole experience, and struggled to cook in front of the cameras while also narrating her steps, as cooking show hosts often do. To make it worse, while they likely weren't trying to inflict damage, the crew did everything from ruin her lawn to dirty her carpet in the process, which probably soured the experience even more.
Taking a page from Nigella Lawson's book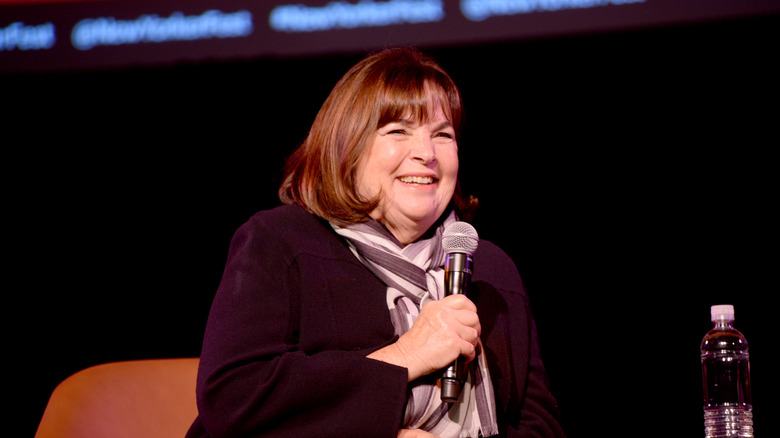 Brad Barket/Getty Images
It's safe to say the pilot filming process with Stewart's production crew was tough on Garten, and it didn't even end in success — at least, not immediately. Stewart wasn't pleased with the outcome, and as per The Daily Meal, requested that the pilot tape actually be destroyed. Given that "Barefoot Contessa" was on the air for over 20 seasons of food-packed episodes, obviously Garten figured out the filming process eventually. But, how did she make the leap from a disastrous pilot filming that involved her sobbing in between takes to a seasoned television personality? Simple — someone had the idea to take a page from Nigella Lawson's book. 
Rather than forcing Garten into the mold that other hosts had filled, in which they were relatively stationary while instructing the camera, the Food Network crew came in and brought their own style, which was more relaxed. They were attempting to loosely mimic the style displayed on "Nigella Bites," which involved a slower style of filming, with a much smaller crew that could essentially follow her wherever in the kitchen she needed to be. Her initial venture into pilot filming left such a negative impression on her that Garten actually had Food Network executives trying to convince her for almost a year before she stepped in front of the camera for a second try — and that attempt, as fans may guess, was far more successful.