What Makes Thomas Keller's Signature Dish So Surprising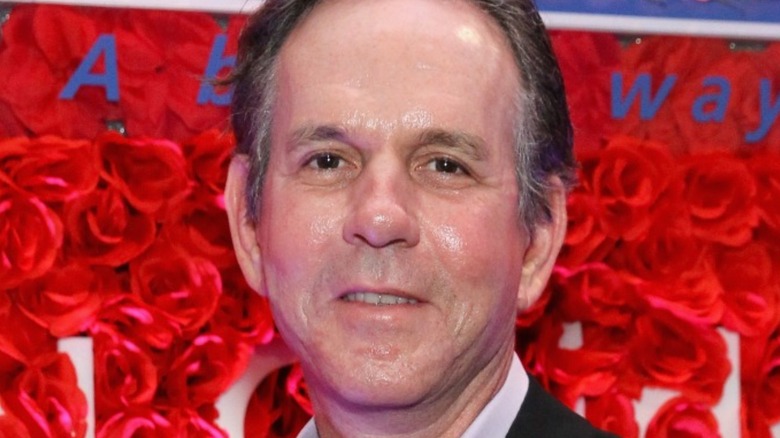 Astrid Stawiarz/Getty
Thomas Keller is an award-winning chef and restaurateur recognized throughout the world for his refined cooking style. He's best known, perhaps, for a dish called Oysters and Pearls at his restaurants Per Se and The French Laundry. Tim Ryan, president of the Culinary Institute of America, said the creation "is one of the greatest dishes of all time, and a trip to Per Se without it is like a Paul McCartney concert without 'Yesterday'" (via Condé Nast Traveler). Ryan isn't alone in his praise. In a mostly unfavorable review of Per Se, Eater's Ryan Sutton acknowledged the "genius" of Oysters and Pearls, writing, "The dish still wows a decade after I first tried it." 
The popularity of Keller's signature dish is even more interesting considering this ironic fact: The chef is allergic to oysters, as Jay Rayner notes in The Guardian, and therefore has never been able to taste the plate in full. Besides high-quality oysters, the appetizer includes butter, caviar, and the more surprising addition of tapioca, which just might be the unexpected ingredient that turned Oysters and Pearls into Keller's most iconic dish.
Keller's famous dish was inspired by a grocery run
Keller had never planned to combine briny oysters with starchy tapioca initially; the idea came to him in a grocery store several years ago when a box of tapioca pearls grabbed his attention, he told Nation's Restaurant News. He thought, "Where do pearls come from but oysters?" He then decided to make a warm tapioca pudding that was savory instead of sweet, topping it with a poached oyster and the "luxurious" addition of caviar. The combination was a hit: Food blog Just Forking Around describes the dish as silky, nutty, and "delightful like a breath of ocean air with a tantalizing saltiness." Keller's creation has been around for more than a decade and has inspired many chefs to create their own versions of oysters with "pearls," reports The New York Times.
If you want to try Oysters and Pearls for yourself without heading out to one of Keller's establishments, you can follow the recipe he shared with Epicurious. You'll have to splurge on Malpeque oysters and Ossetra caviar before whipping up your tapioca sabayon, but as the reviews seem to insist, the experience is well worth the price tag.