The Ina Garten Recipe Emily Blunt Credits For Her Marriage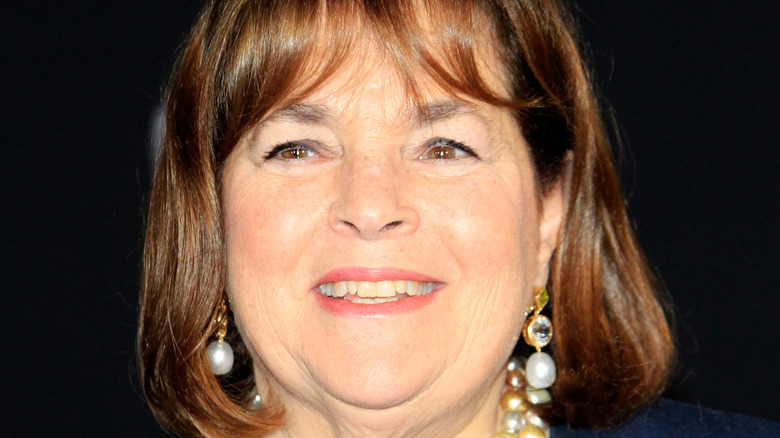 Kathy Hutchins/Shutterstock
Celebrity chef and food personality Ina Garten, is a skilled cook that can create magic in the kitchen with her iconic dishes. Thankfully, she's generous and willing to share her culinary secrets with the rest of us and has plenty of good advice to offer. According to Cheatsheet, one of Garten's most beloved recipes is her classic roast chicken recipe that has stayed popular ever since she included it in her first book, "The Barefoot Contessa Cookbook." 
The roast chicken recipe includes simple ingredients such as thyme, carrots, black pepper, onions, lemon, garlic, and more (via The Food Network). Many swear by this specific dish, which apparently even helped lead to Meghan Markle and Prince Harry getting engaged. And the royals aren't the only fans, Emily Blunt recently revealed that she prepared the classic recipe for her husband, John Krasinski, and it helped their relationship in a big way (via Today).
Emily Blunt is a fan of Ina Garten's roast chicken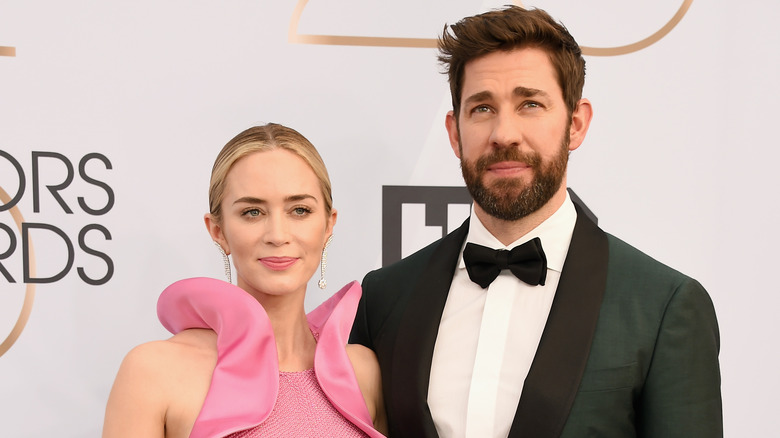 Gregg Deguire/Getty Images
Emily Blunt spoke at length about her love for Ina Garten's roast chicken, also know as "engagement chicken" on the River Cafe Table 4 podcast recently (via Today). She said that she basically prepared the recipe for John Krasinski when they started going out and said that she knew that he would really like eating the dish. Blunt explained, "I mean, a roast chicken, who doesn't love roast chicken? The roast chicken I love is Ina Garten's roast chicken, it's called her 'engagement chicken.'"
Blunt is right. As per Today, an editor from Glamour Magazine told the famous chef that her recipe works like a charm and many couples end up getting engaged in a short span of time after eating the dish together. As for Blunt, she followed Garten's instructions and bought the ingredients as directed. The actress said she loved making the "sticky and yummy" dish and thinks that it tastes "divine." She joked that it probably led to Krasinski falling for her and popping the question.