McDonald's Just Partnered With IBM. Here's Why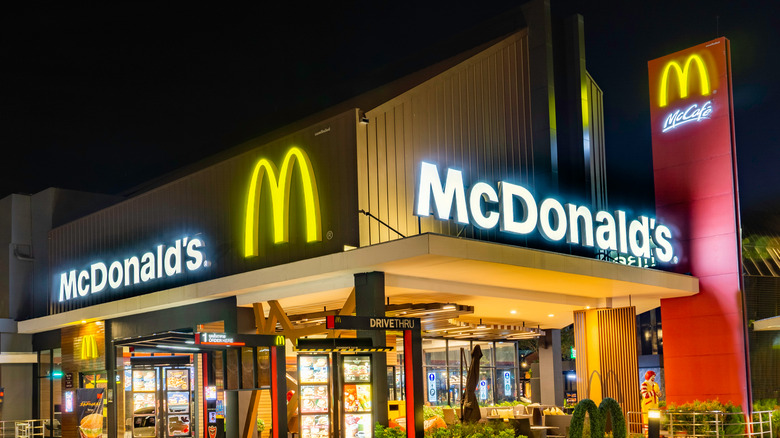 ATIKAN PORNCHAIPRASIT/Shutterstock
In early 2021, CNN reported that McDonald's had rolled out a test version of an AI voice ordering system at ten restaurant drive-thrus in the Chicago area. The new initiative used technology from two companies McDonald's acquired in 2019 — Dynamic Yield, a company centered around using digital menu boards to cater to individual customers; and Apprente, a startup focused on voice recognition technology designed to take orders at restaurant drive-thrus. Since the acquisition, Apprente has been rebranded as McD Tech Labs and was purchased by IBM. IBM hopes to help further develop and expand AI drive-thru technologies through its partnership with the popular fast food eatery (via CNBC).
McDonald's CEO Chris Kempczinki provided a statement about the deal, saying, "In my mind, IBM is the ideal partner for McDonald's given their expertise in building AI-powered customer care solutions and voice recognition."
McDonald's and IBM want your ordering experience to result in a happy meal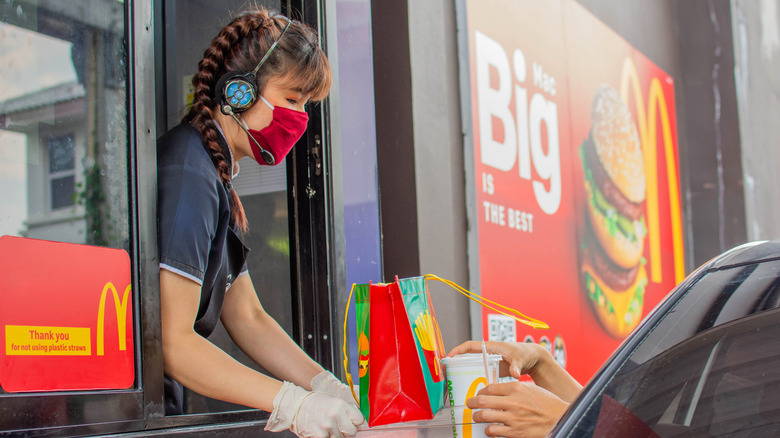 FREELY ART/Shutterstock
So how did things go with the Chicago test run? And what's the timeline of a nationwide rollout look like? CNBC reported that Chris Kempczinki said that the ordering system is 85% accurate and able to take 80% of all orders. Food & Wine also turned to Kempczinki for answers to these questions. "There is a big leap between going from the restaurants in Chicago to 14,000 restaurants across the U.S. ... Do I think in five years from now you're going to see a voice in the drive-thru? ... I do, but I don't think that this is going to be something that happens in the next year or so."
There are still more questions. For example, what does the future of AI-operated fast food restaurants look like? Kempczinki said McDonald's is looking toward possibly using AI technology to operate the grills and fryers, but adds that transition in the kitchen most likely won't happen at the same roll-out rate of automated drive-thrus (via CNBC). Looks like it's almost time to place your Chicken McNugget order to an artificial voice and embrace Big Macs made by robots. Cheers to the future.