To-Go Orders Could Be A Double-Edged Sword For The Cheesecake Factory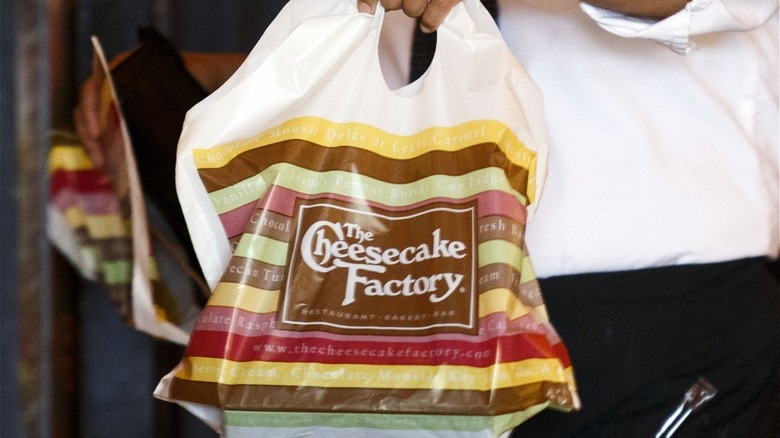 Bloomberg/Getty Images
The pandemic was brutal for the restaurant industry. Many food businesses had to find innovative ways to cope and stay afloat as lockdowns were imposed and people were forced to quarantine at home. As per a report by CNBC, despite its strong brand presence, The Cheesecake Factory found itself struggling last year. While it had impressive growth rates in 21 out of 24 quarters before COVID-19, it witnessed a drop by 20% compared to the preceding year and same-stores sales were down by 19.5%.
For The Cheesecake Factory, one of the things that did help was relying on to-go orders in a bid to stay connected with customers. According to The Wall Street Journal, this pandemic strategy was fairly successful and the brand managed to cross $3 million in each location as far as its to-go orders were concerned. The team made the most of this opportunity and explored new ideas. For example, in March 2020, the company ran a weeks-long special that provided free slices of cheesecake to its consumers for to-go orders over $30 (via People.) Donald Evans, The Cheesecake Factory's Chief Marketing Officer, said in a statement at the time, "We thought a complimentary slice of cheesecake would provide our guests with some happiness during this time of uncertainty."
It may be difficult for The Cheesecake Factory to stay ahead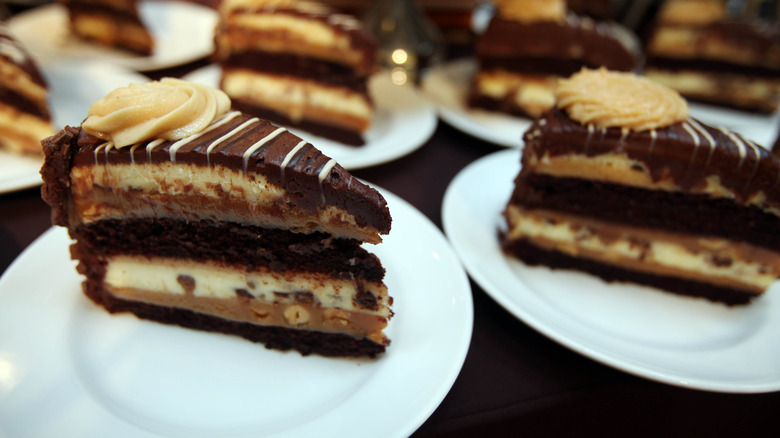 Tasos Katopodis/Getty Images
According to The Wall Street Journal, focusing on to-go orders definitely worked for The Cheesecake Factory when most similar services were shut. However, things have now started changing and dining at popular eateries has become a feasible option once again. This is a mixed bag for The Cheesecake Factory because it needs to find a way to take care of its customers at its restaurants while keeping up with to-go orders at the same time.
This means extra work for the staff members at The Cheesecake Factory who may not have the bandwidth to keep up with all their customers' needs. Also, The Cheesecake Factory has added more options to its already expansive menu during the pandemic, a good thing for consumers looking for variety but definitely something that's rather stressful for its employees as they try to ensure that the quality of the products doesn't suffer. A bakery employee told The Wall Street Journal, "The sheer volume of what you are expected to churn out is unsustainable."
As per Reddit, The Cheesecake Factory is going to find it difficult to move forward because it's currently unable to provide adequate compensation to its staff members. Many Reddit users are currently skeptical and believe that the future looks grim for the brand.