IKEA's 2021 Advent Calendar Comes With 2 Unexpected Treats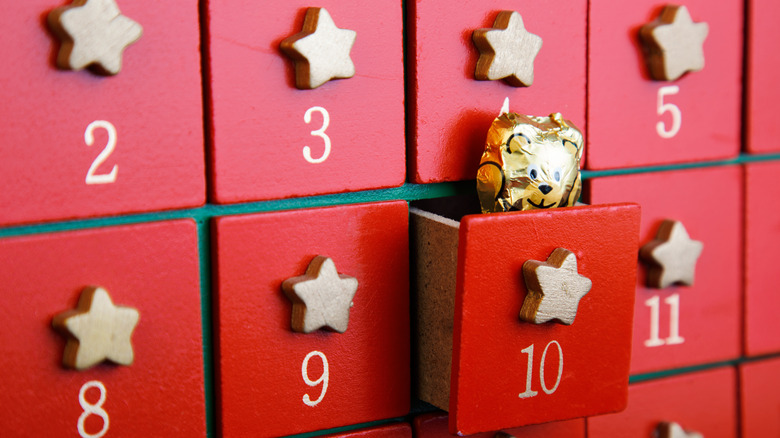 Mahony/Shutterstock
Not interested in yet another advent calendar with measly, off-brand chocolate squares behind each tiny door? If exotic, exciting, and affordable are what you're after, look no further than IKEA starting November 1 to pick up its 2021 incarnation of this beloved holiday tradition. But maybe go quickly because these bad boys are likely to sell out. Fast.
Before we spill the tea on this product in particular, you should know that IKEA fully knows how to do the holiday season. The recently released Christmas Collection 2021 harkens back to the brand's Nordic roots, with designs and colors that focus specifically on "nature and tradition," per The Nordroom. That said, there's also plenty of big, bold, whimsical decor to choose from.
IKEA also sells advent calendars that are more DIY in nature, like paper stars that you can number and customize to include daily compliments, "coupons" for fun items and experiences, or scavenger hunt clues. Or, take the brand's suggestions on how to use IKEA products to make a unique advent experience. Really, the sky's the limit!
Why IKEA's advent calendar is so special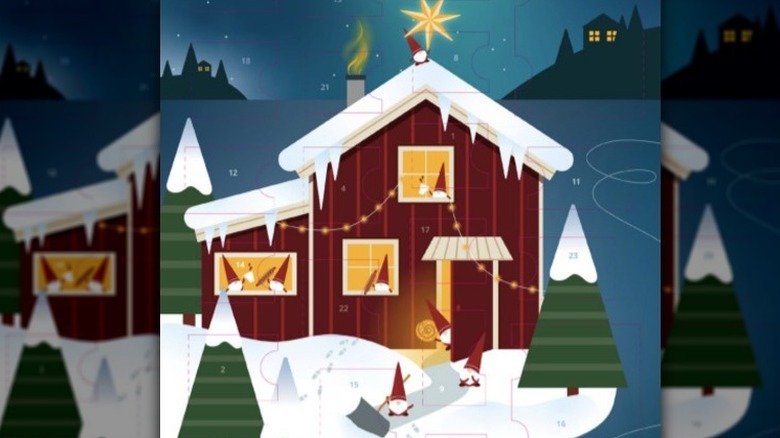 IKEA
Love an advent calendar that's sweet, savory, and carries the equivalent of cash within? IKEA's got your number. Everyone's favorite spot for meatballs, DIY furniture, and tea towels is kicking off the holiday season with a festive calendar that puts all others to shame. Available only in U.S. stores, the calendar retails for $12.99, plus tax, per a press release sent to Mashed by IKEA. Behind each of the 24 windows is an assortment of treats, which include crunch Christmas biscuits, chocolate bars, and imported German chocolate with pralines.
Sweet as those sound, it's the deals that are likely to really whip up a frenzy. In every calendar is a $5 IKEA voucher, good at any U.S. store, as well as a voucher for a free Swedish meatball or plant ball. Keep a close eye on active and expiration dates, however. It'd be a shame to get your chops set for free IKEA meatballs, only to find out that the voucher is not usable for a few more days.
This calendar literally has a bit of everything, and the people are likely to eat it up!