The Time-Saving Turkey Hack Ina Garten Swears By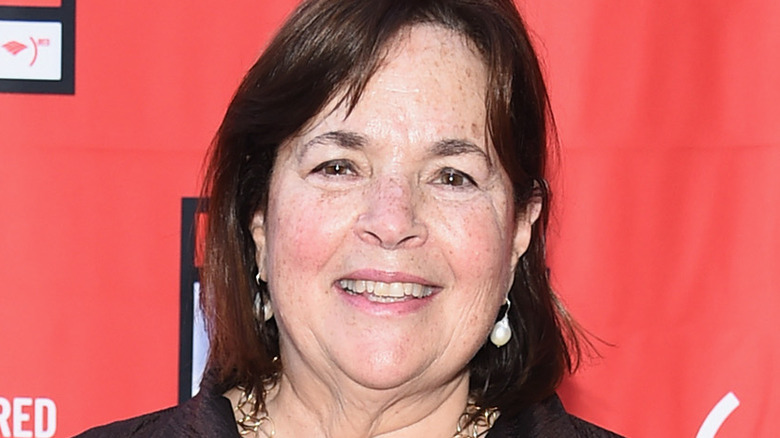 Michael Loccisano/Getty Images
It seems one can never be too prepared for Thanksgiving. There are so many dishes to make that need to go in the oven — and often at different temperatures. So trying to juggle everything the day of can be incredibly overwhelming. But, of course, the Barefoot Contessa has figured out a better way to take the stress out of the big day or, for that matter, any other occasion that calls for delicious turkey.
As Williams Sonoma points out, turkey can get cold by the time it gets to the table after the meat has had the chance to rest and is then carved. But Ina Garten has a trick that not only fixes that temperature problem but will save you time, too. In an interview with Radio Cherry Bombe, Garten explains just how she makes turkey prep simpler — by making it ahead of time with some genius tips on how to properly reheat it. "What you do is you roast the turkey ahead earlier in the day, you make the gravy ahead, and then just before people arrive, I do a big oven-proof platter," Garten said, adding some other foolproof tips.
This is what Garten does to then reheat the turkey perfectly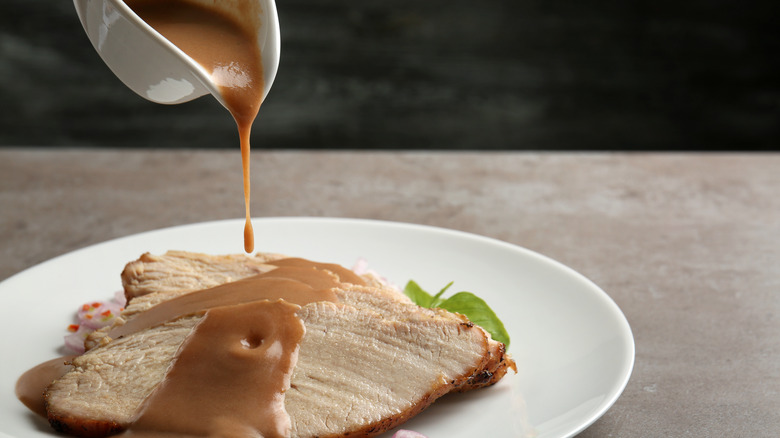 Africa Studio/Shutterstock
Once the turkey and gravy have been made, Ina Garten says, it's simply a matter of reheating the main dish really well so it will be delicious and unforgettable. To do that, Garten has her own method, too. "I put the gravy on the bottom of the platter and then slice the turkey when no one is around and I'm not in my party clothes. I slice the turkey onto the gravy, and then cover it. And, you know, 15 minutes before I want to serve it, I put the whole thing in the oven to reheat it," she told Radio Cherry Bombe.
Not only will this hack save you time and stress as everyone sits down to the table, it will actually make an amazing main course. "Because the gravy keeps everything warm and moist, it's the most delicious turkey I've ever made. And also on the buffet, it stays warm because of the gravy," Garten added. "And then, you know, it's just so much easier than having someone bring the turkey to the table and have to carve it while everybody's watching you. ...I've done it a lot and even I don't want to do it," she said, laughing.
Give Garten's trick a try and see if it's just what you need to make life easier when entertaining on Turkey Day.