How To Get Your Hands On A Wendy's Breakfast Biscuit For Just $1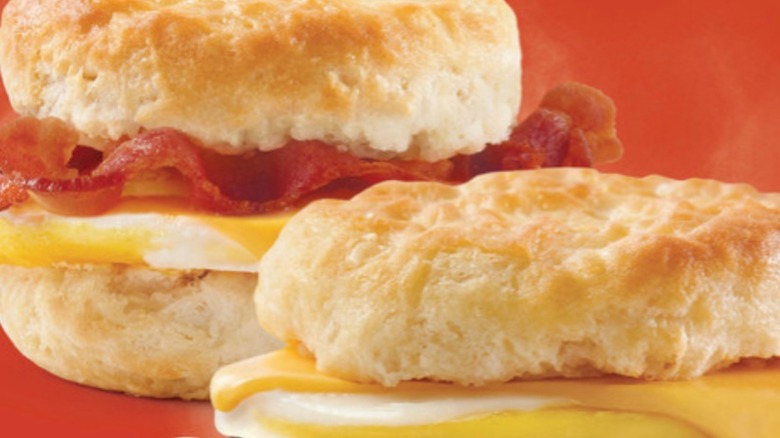 Wendy's
It's always tempting to just want to stay in your warm, cozy bed when your alarm clock goes off. But now, Wendy's has the perfect thing to wake you up and get you out of bed (and out of the house) in the morning. The popular fast food chain has just announced they will be launching a new Buck Biscuit breakfast deal that is sure to perk up your mornings. For a limited time, fans can get their hands on a tasty Sausage, Egg & Cheese Biscuit or a mouthwatering Bacon, Egg & Cheese Biscuit for just one dollar, according to PR Newswire.
Wendy's Sausage, Egg & Cheese Biscuit features a hearty grilled sausage, melted American cheese, and a fresh-cracked grade A egg atop a fluffy, Southern-inspired real buttermilk biscuit. And if you prefer bacon, then their Bacon, Egg & Cheese Biscuit, which boasts a grade-A egg, melted American cheese, and oven-baked applewood-smoked bacon, sandwiched between a fresh, flaky buttermilk biscuit, is sure to please. But regardless of which breakfast meat is your favorite, the savory goodness of a warm, fresh-baked Wendy's breakfast biscuit can now be yours for just a buck. Here's how to get one.
Wendy's Buck Biscuit deal is easy to score, but make sure to get it in time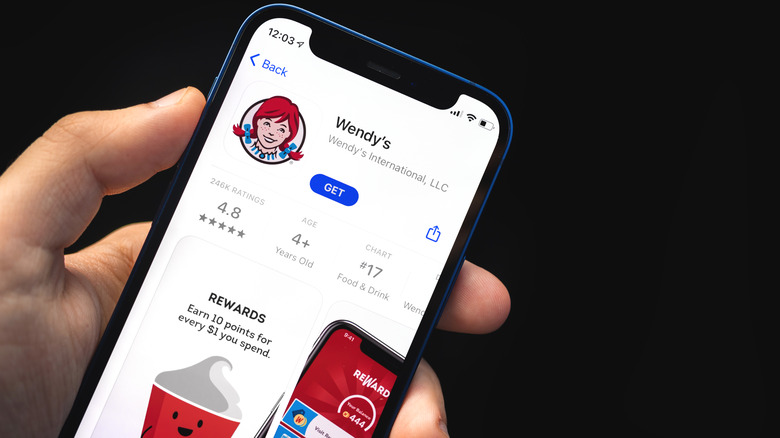 FellowNeko/Shutterstock
This new dollar deal is the perfect way to kick off your mornings. 
To take advantage of the offer, fans simply have to visit a participating Wendy's location during breakfast hours throughout the month of November and order a Sausage, Egg & Cheese Biscuit or Bacon, Egg & Cheese Biscuit to start their mornings right. And if that isn't easy enough, these dollar biscuits are also available for order online or through the Wendy's mobile app, where customers can even earn Wendy's rewards, which they can redeem for even more deals, according to PR Newswire. 
However, this new promotion will only be available at participating Wendy's restaurants from now through November 30, so you definitely won't want to snooze on this great bargain. "Don't risk the biscuit from the other guys when you can get your hands on a real buttermilk biscuit with savory sausage or oven-baked Applewood Smoked bacon AND fresh-cracked eggs, all for just one buck," Wendy's Chief Marketing Officer Carl Loredo said of the new deal, per PR Newswire.
And it looks like fans agree. "Wendy's sausage egg and cheese biscuit > McDonald's sausage egg and cheese biscuit I said it," one Wendy's patron once tweeted. In reaction to Wendy's new dollar deal, another person wrote, "We will see you tomorrow, and the next day, and the next...".