Maneet Chauhan Is Absolutely In Love With This Dessert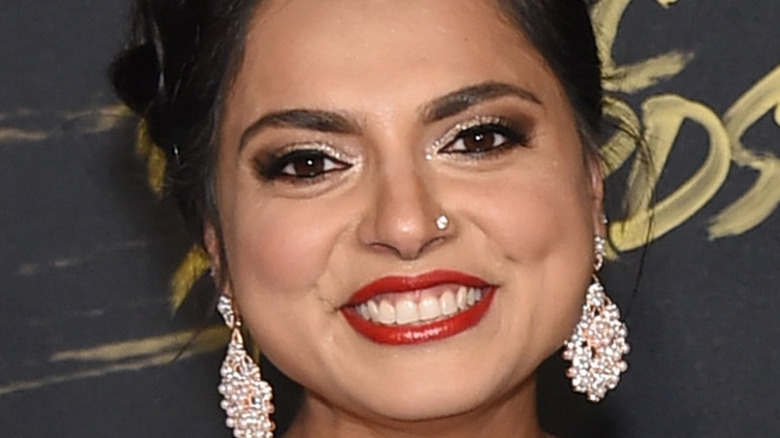 Mike Coppola/Getty Images
Celebrity chef and TV personality Maneet Chauhan was meant to make her love for food a full-time job. The chef told The Milwaukee Journal Sentinel that she has always been fond of food. She said, "I basically started cooking because I loved eating." Chauhan added that she was very curious and would ask plenty of questions in the kitchen, eager to pick up as many tips as possible. She noted, "The kitchen was literally a playground for me for learning."
As per the Food Network, Chauhan has an incredible food memory that she often goes back to. She recalled that when she was in Venice, Italy with her husband for their first anniversary, they were lucky enough to feast on fresh seafood and a lovely risotto at Trattoria al Gatto Nero da Ruggero. Chauhan said, "It was a true homage to highlighting the beauty of the freshest ingredients, best olive oil, garlic and the secret ingredient in their cooking — salt from Trapani."
The chef also loves digging into simple dishes like everyone else. And she's especially fond of one particular classic dessert.
Maneet Chauhan enjoys vanilla ice cream with nuts and fudge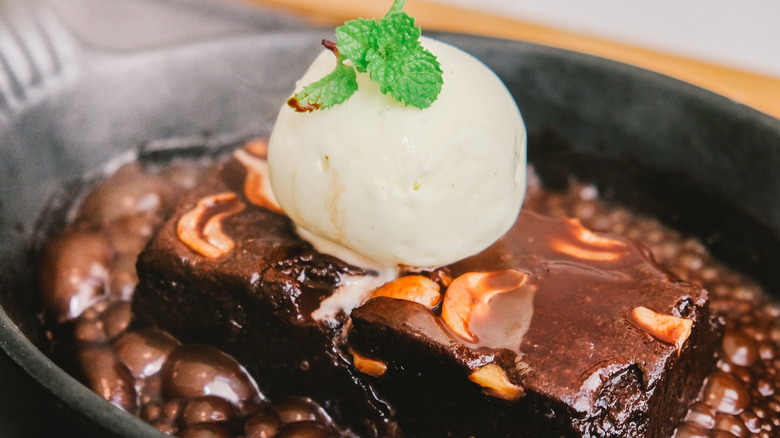 nuu_jeed/Shutterstock
As per the Food Network, Maneet Chauhan really likes treating herself to a bowl of vanilla ice cream with candied pecans and hot fudge. Make no mistake: She is a huge fan of the dessert. She has expressed her love for it in other interviews, too. She told the Harry & David's blog, The Table, that she makes it a point to celebrate special occasions, such as Mother's Day, with the sweet treat. She said, "I love my ice cream. I'm a big fan of vanilla with hot fudge sauce and candied pecans, but there is no discrimination, I will eat any ice cream that is put in front of me."
Well, she's definitely not the only one. One Redditor wrote that they love a classic option like vanilla ice cream with chocolate fudge and nuts as another person expressed their emotions perfectly, adding, "Hot fudge. If there's more fudge than ice cream, I won't complain."