The World's Largest Dairy Queen Is In This Country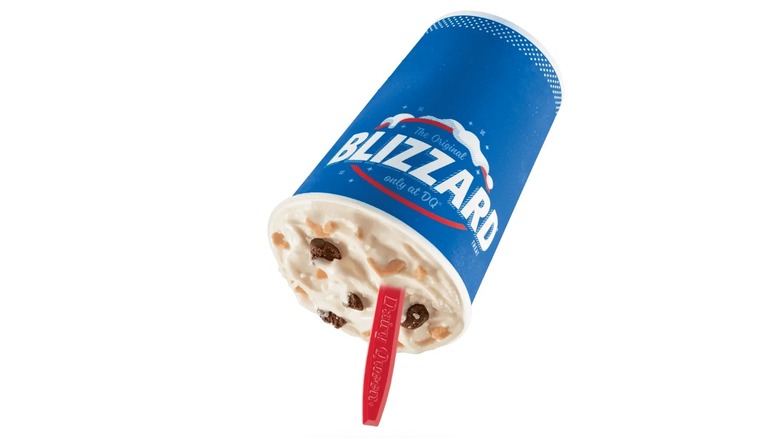 Diary Queen
If you lived in the searing desert climate of Saudi Arabia, could you imagine anything more enticing than indulging in a cool, creamy blend of ice cream and candy called a Blizzard? Berkshire Hathaway, parent company of the fast food chain Dairy Queen, definitely banked on this alluring idea when it opened the world's largest DQ Grill & Chill in Saudi Arabia that was constructed in 2011, according to the Minneapolis/St. Paul Business Journal. Measuring in at 7,500 square feet, the two-story restaurant in the capital city of Riyadh can seat up to 240 customers (via Mental Floss). 
And Saudi Arabia isn't the only nation outside of America to embrace Dairy Queen. It's more international than you might think, slinging burgers and Blizzards in 30 countries throughout the world including Japan, Morocco, the Dominican Republic, and Hungary (per Thrillist). Despite its impressive building size, the Riyadh Dairy Queen doesn't own the title of creating the biggest Blizzard ever. That distinction belongs to Mark Cowles, franchise owner in Springfield, Massachusetts, who celebrated the iconic soft-serve, candy-swirled treat's 20-year-anniversary in 2005 by amassing a record-smashing 22-foot tall, 8,224.85-pound Blizzard (via The Franchise Mall).
The largest Dairy Queen in America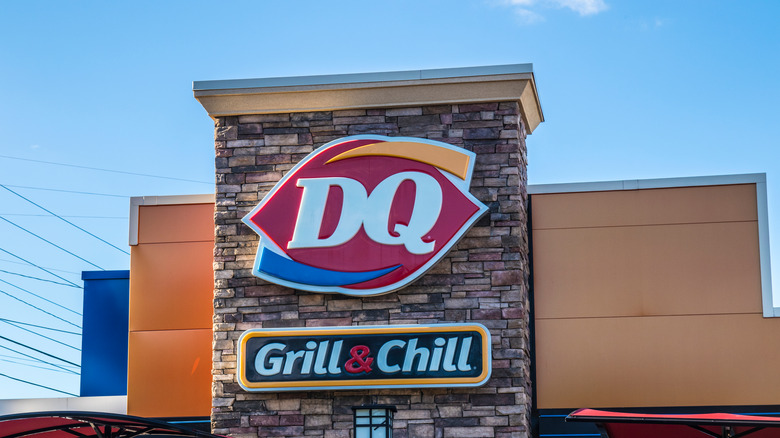 Billy F Blume Jr/Shutterstock
And lest you think everything's bigger in Texas, the largest Dairy Queen in the U.S. is actually located in Bloomington, Illinois (via The Daily Meal). Which seems only fitting since the restaurant opened its first stand-alone store in Joliet, Illinois, in 1940. Compared to the Riyadh record-holder, Bloomington's space offers a more modest 5,000 square feet of space equipped with a 140-seat dining room, though it does also feature creature comforts such as three fireplaces, flat-screen TVs, and a patio seating an additional 40 customers.
But before you commit to packing your suitcase and making a pilgrimage to the largest Dairy Queens both domestic and international, you may want to review our rundown of "Secrets Dairy Queen Doesn't Want You To Know." While it's certainly no secret that most fast food isn't healthy, it may surprise you to learn just how unhealthy Dairy Queen's signature Blizzard is. Clocking in at around 100 grams of sugar, a Blizzard contains nearly three times the American Heart Association's recommended daily sugar intake for men and four times that of women. Now that's a sugar rush.