The Mystery Of The Missing $5,800 Whiskey Gifted During The Trump Administration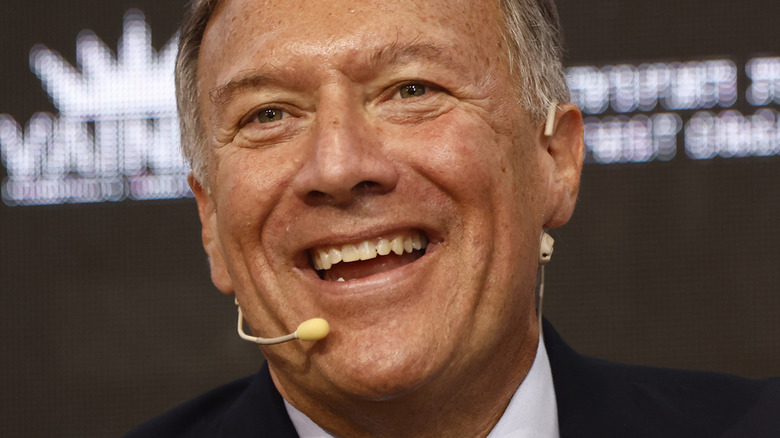 Bloomberg/Getty Images
Perhaps even more intriguing than a true crime podcast is a recent whodunit story involving a missing bottle of liquor that was gifted from the Japanese government to former Secretary of State Mike Pompeo. According to The New York Times, the value of the now-vanished bottle is an eyebrow-raising $5,800, well over the $390 gift limit that American officials are allowed to keep without purchasing. The search for the missing whiskey is part of a larger investigation into other items that have also disappeared from the gift vault.
When the Trump administration left in January, according to NBC News, oversight of the protocol office to career diplomats was passed on, and the report from the Office of Inspector General disclosed the vault was left "in a state of disarray." In addition to the "where is the whiskey" question, the office was left asking the whereabouts of a $500 commemorative gold coin, a number of vases that valued almost $20,000, and several gift bags of monogrammed items worth $680 each, per NBC News. According to Food & Wine, the vases have since been located, but the coin and bottle remain unfound. (Ruh-roh-RAGGY!)
As for Pompeo, he may have actually been out of the country when the gift was presented to the State Department in the first place, according to The New York Times. He previously told Fox News he didn't know how the State Department lost the bottle, according to Food & Wine, but said, "Had it been a case of Diet Coke, I'd have been all over it."
What kind of whiskey is worth nearly $6,000?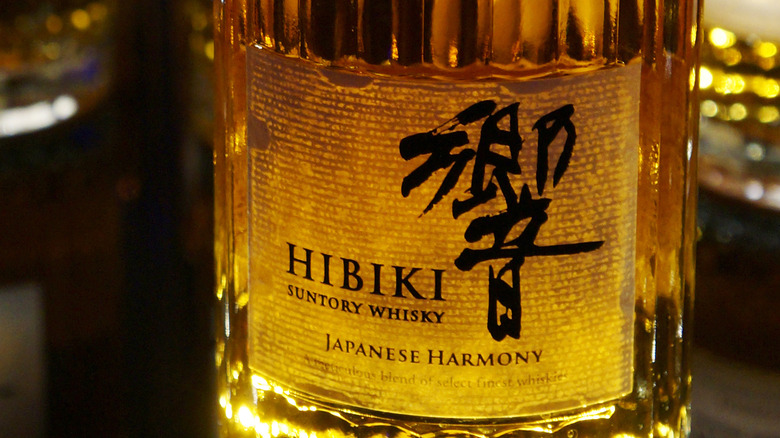 YMZK-Photo/Shutterstock
Any bottle of whiskey makes for a nice gift, but the bottle at the center of this mystery is a particularly impressive present. According to Japan Today, the missing whiskey in question is a 30-year-old Suntory Hibiki whisky. Hibiki is a "highly awarded blended whisky" that was launched in celebration of Suntory's 90th anniversary in 1989, according to the company's website.
The brand falls under whiskey giant Beam Suntory, which also owns well-known spirits such as Jim Beam, Maker's Mark, and Courvoisier. If you're interested in giving someone in your life the official treatment, Drizly offers a Hibiki 30-year for around a mere $8,300. If you're more interested in gifting (or trying) a Japanese whiskey that doesn't belong in a gift vault, Suntory also makes a whiskey called "Toki" that retails for right around $47 for a liter on Drizly.
Toki can be a good substitute for a more expensive choice, according to Scotchnoob, who explained: "If you're like me and enjoy a refreshing highball on a hot summer day but can't afford to dump Hibiki in them, this is your answer." Sounds like a good time to pretend it's summer. Now, the only mystery is where did we put that highball glass?