Taco Bell Is More Vegan-Friendly Than You Thought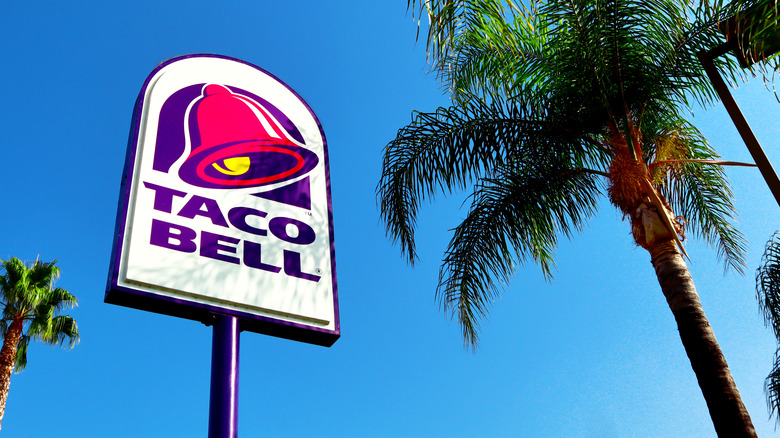 Walter Cicchetti/Shutterstock
When we say vegan, you say ... Taco Bell? The fast food chain probably isn't the first thing that pops into your mind when you think of places to go to eat food that is made without animal products. Taco Bell is known for its classic ground beef soft or hard shell tacos, and many of its menu items feature meat as a main ingredient. But as more Americans turn to a vegan diet, they may be wondering where they can eat and whether they can keep going to their favorite chain restaurants. 
Taco Bell has got you covered, and even includes a guide to help vegans order at the restaurant on their website. According to Veg News, the restaurant chain has been testing out plant-based meat alternatives at limited locations and might have loads of vegan options in the near future. For now, you can still eat vegan at your favorite Tex-Mex chain, but you have to order the right way at the counter. 
How to eat vegan at Taco Bell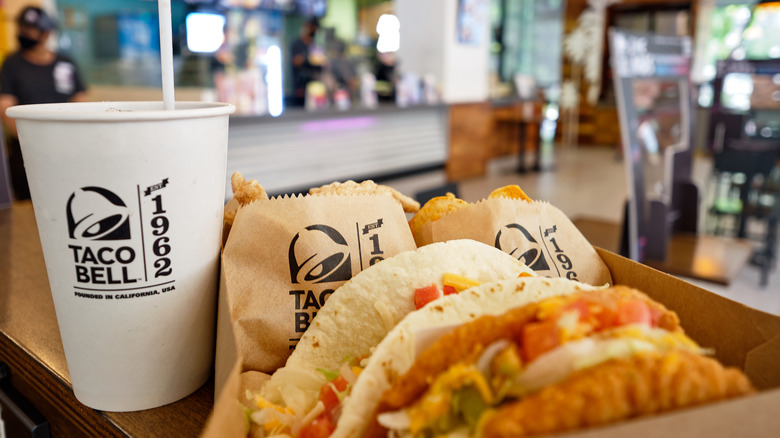 KULLAPONG PARCHERAT/Shutterstock
It's completely possible to eat a full vegan meal at Taco Bell, according to Veg News. By ordering carefully and selecting the correct products, any vegan's appetite will be met at the fast food taco chain. All items on the menu can be ordered Fresco Style. These magic words will indicate to Taco Bell employees that you don't want animal products on the item. All animal products on the food item you ordered will be replaced with tomatoes. A few options that don't need to be modified are the potatoes, beans and rice, and Nacho Fries. 
The Blackbean Crunchwrap Supreme, Black Bean Chalupa, Bean Burrito, and Power Menu Bowl-Veggie can also be ordered Fresco Style and fill you up without any animal products. If you order Fresco Style and switch out the meat for black or refried beans, the Loaded Nacho Taco and soft or hard tacos are also up to snuff. If you need more food, veggies and beans can be added to any item. As for bringing the spice to your meal, you don't have to worry: All of Taco Bell's hot sauces are vegan as well. And be sure to order Cinnamon Twists for dessert, as they are also vegan.