Things You Can Do At Sam's Club Without A Membership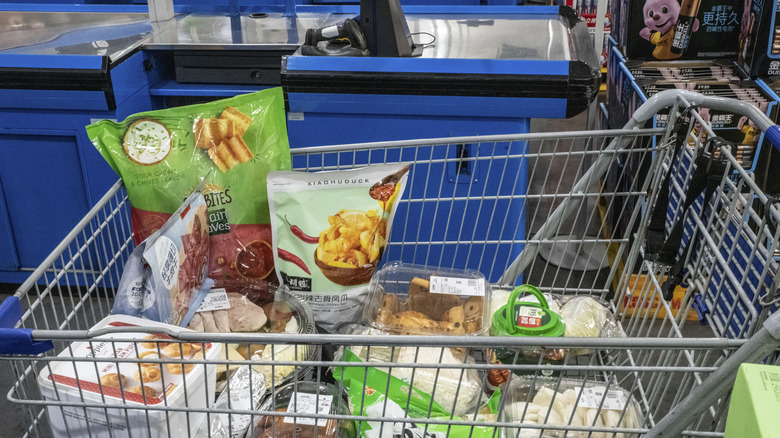 Bloomberg/Getty Images
Sam's Club, similar to Costco, is a huge warehouse that allows members to shop items that range from bulk groceries to furniture to appliances. For most people, shopping here is the land of saving money and getting good deals, although you have to pay a yearly membership fee to have the opportunity to reap those rewards. According to Sam's Club, the basic membership costs $45, and membership Plus is $100, with the latter offering benefits such as cash rewards and free shipping.
But not everyone has a need for a yearly membership. It may not be a good fit for those who find the membership too steep or live alone and don't need to buy a 24-pack of yogurt. But other services may be of interest. For example, Sam's Club also offers a pharmacy, an on-site eye doctor, and an inexpensive food court. What may be surprising is some of those services don't require a membership to access. Yes, you heard that right. Some of those perks are free! 
The different services you can enjoy without a membership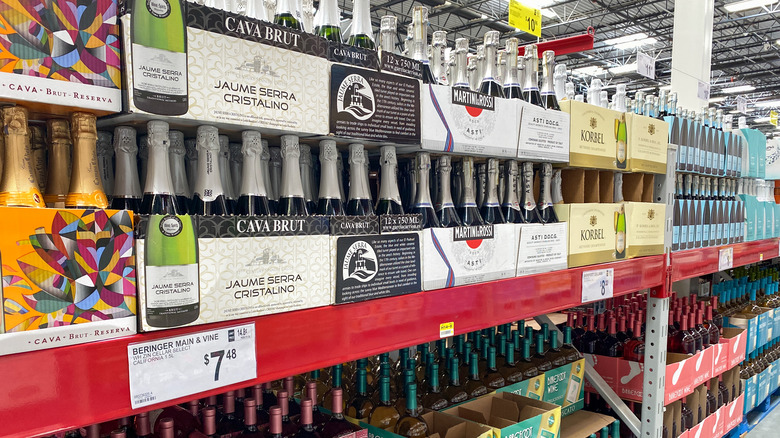 Joni Hanebutt/Shutterstock
As it turns out, if you need to fill a prescription or visit the eye doctor, you can go to the nearest Sam's Club without being a member, according to Reader's Digest. However, you can't buy glasses there without a membership. While you're there, you can also visit the pharmacy to fill out any prescriptions and take advantage of a free quarterly health screening. But you will need to check the company website for when those screenings are offered in your particular location. 
Planning a dinner party and need to stock up on booze? Consider Sam's Club the hot spot for buying wine and spirits, even if you don't have a membership. Since the warehouse store has a public liquor license, it can't stop non-members from accessing its wine and spirits, according to Business Insider. However, state laws and liquor licenses vary by state, so it's best to double-check with your nearest location before heading in.
Once you've visited the pharmacy, eye doctor, and picked out your spirits, you can finish the visit with a pit stop at the food court since you don't need to be a member to buy a slice of pizza or access their secret menu (via Sam's Club).
After your visit, if you're still not ready to pay for basic membership but several items caught your eye, you can shop on the days they offer open house, where you can purchase without having a membership (via Reader's Digest). Just follow your local Sam's Club Facebook to see when those days are scheduled.