Why Chili Peppers Are So Important To Bobby Flay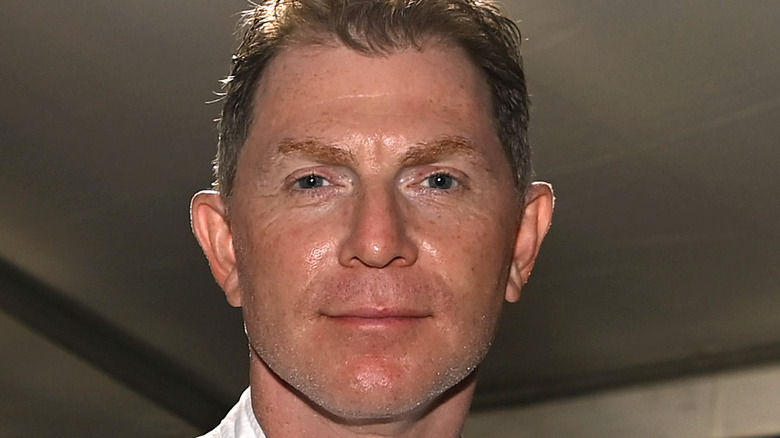 Denise Truscello/Getty Images
Bobby Flay has made a name for himself as one of the most recognized American chefs. Flay operates several restaurants around the U.S. and has been a staple on Food Network — though he recently announced that he's parting ways with the popular food channel after nearly 30 years, according to People.
Flay has gone through intense culinary training, having earned his degree from the French Culinary Institute after spending time shadowing acclaimed New York chefs; specifically, Joe Allen of Joe Allen Restaurant. Growing up in the New York City area, he was exposed to high-quality cuisine from a young age, and his interest in cooking only grew with time, per Biography.
These days, Flay continues to impress with his cooking skill; he even once held a Michelin star at his Las Vegas restaurant. But it turns out there is one ingredient that means more to him than the rest. The chef has a special connection to chili peppers.
Chili peppers helped Bobby Flay find a love for cooking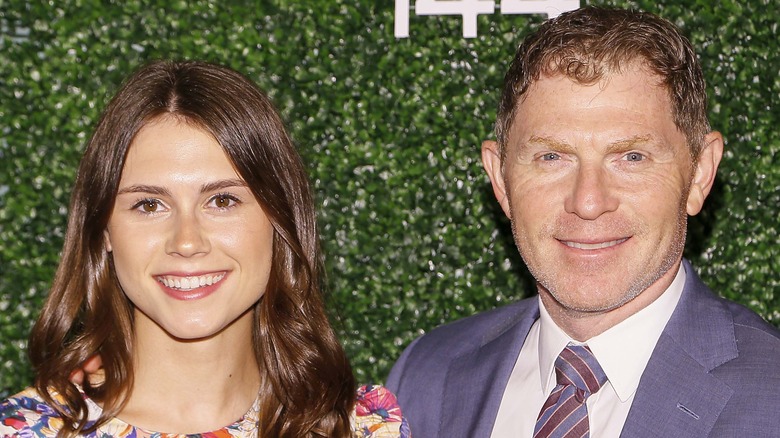 Paul Morigi/Getty Images
As Flay began to master his cooking skills, he found a love for the chili pepper. "It's really been an important part of my life," Flay told his daughter, Sophie Flay (pictured above), on an episode of the father-daughter duo's podcast "Always Hungry with Bobby Flay and Sophie Flay." "I've literally ridden my career on the back of a chili pepper."
Flay went on to explain that earlier in his career, he was working for chef Jonathan Waxman at then-southwestern restaurant Bud's in New York City. He noted that Waxman brought his California style to New York, and with it came a menu that involved plenty of chili peppers.
"It was the first place where I really fell in love with those kinds of flavors," Flay said, explaining that he loved the flavors of both fresh and dried chilis. Flay later went on to open his own southwestern-themed restaurant, Mesa Grill, which set the stage for his massive career.