This Is How Many Michelin Stars Bobby Flay Really Has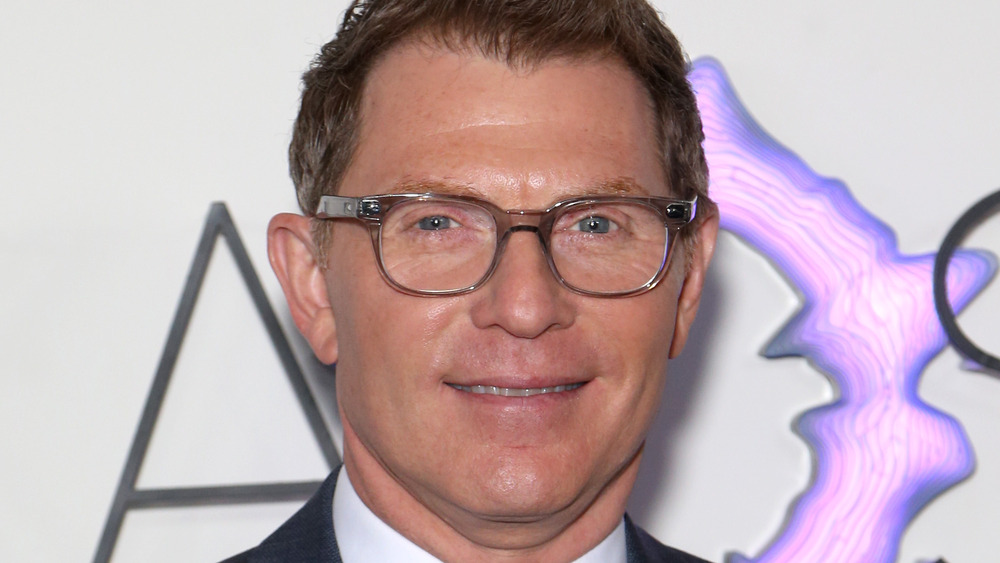 Gabe Ginsberg/Getty Images
Famed celebrity chef and TV personality Bobby Flay has been around the butcher's block for quite some time. According to Insider, the Beat Bobby Flay competitor has always shown an inclination for the culinary arts that can be traced back to when he was a regular 8-year-old boy in his native New York City and asked his parents for the infamous Easy-Bake Oven. But, it wasn't until he was 17 that his official culinary career began, when he filled in for a busboy at Joe Allen. 
From there, he went on to impress chef after chef as well as master both Mexican and Southwestern cooking styles. In his lengthy career, he has owned five restaurants (via Fine Dining Lovers), with Mesa Grill being his first, per Insider. Although there are many markers that signal the true success of a chef like Flay, there is one industry standard that reigns supreme among the rest — that of the Michelin star. With all his fame and expert cooking skills, Flay has surely amassed quite a few throughout his career, right? Not so much.
Bobby Flay has only been awarded one Michelin star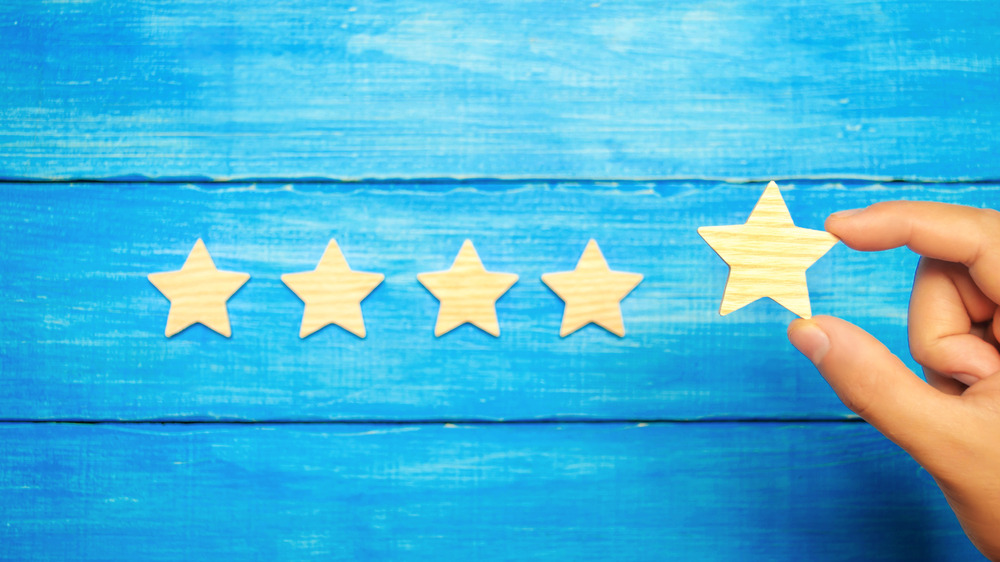 Shutterstock
Fine Dining Lovers cites that the celebrity chef currently doesn't hold any Michelin stars, but he once did. In 2008, Flay received a Michelin star for his second Mesa Grill location in Las Vegas at the Caesars Palace hotel (the first had been in New York City). Unfortunately for Flay, the restaurant wasn't able to hold onto the rating and lost it in the following year. 
Further adding salt to the wound, Fine Dining Lovers adds that Michelin, which started awarding stars in 1926, halted the publication of their Las Vegas dining guide after 2009 making it rather difficult for Flay to regain the star (via Escoffier). Regardless of whether Flay has any Michelin stars or not, fans of the famed chef will still flock to his restaurants and watch his popular shows Bobby and Giada in Italy and Worst Cooks in America.