The Kitchen Accident Anna Kendrick Had Filming 'What To Expect When You're Expecting'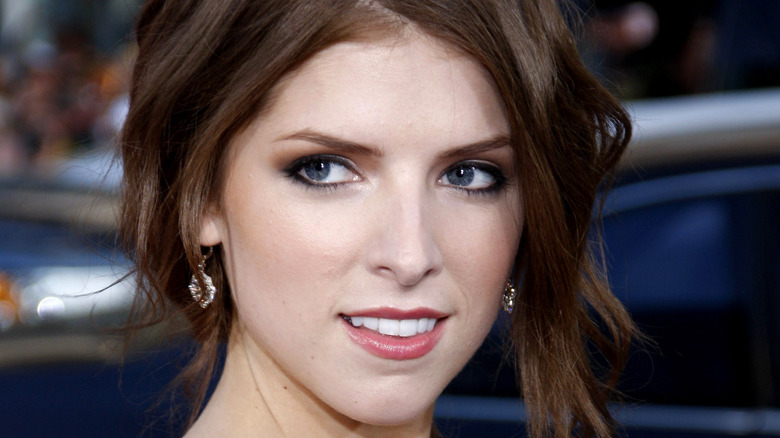 Tinseltown/Shutterstock
From "She's Just Not That Into You" to "Valentine's Day," the 2010s spawned the era of the ensemble romantic comedy. "What to Expect When You're Expecting" joined the ranks in 2012, and was inspired by the bestselling book by Heidi Murkoff of the same name (via Common Sense Media). The cheerful comedy follows five interconnected couples as they experience the laughs, joys, and heartbreaks surrounding pregnancy. The romantic comedy features a star-studded cast including Cameron Diaz, Jennifer Lopez, Elizabeth Banks, and Brooklyn Decker, all of which are prospective mothers in the film (via IMDb).
But one of the most heartwarming storylines of the movie follows Rosie and Marco, played by Anna Kendrick and Chace Crawford, respectively. While the young couple ultimately becomes pregnant after their first date, Rosie and Marco begin the rom-com as rivals who own competing food trucks. The flirtation between them begins when they attempt to one-up each other with their respective kitchen wounds (via The Hollywood Reporter). But something that most people don't know is that Kendrick suffered from a real-life kitchen wound while prepping for the movie.
Kendrick and Crawford were just as competitive off-screen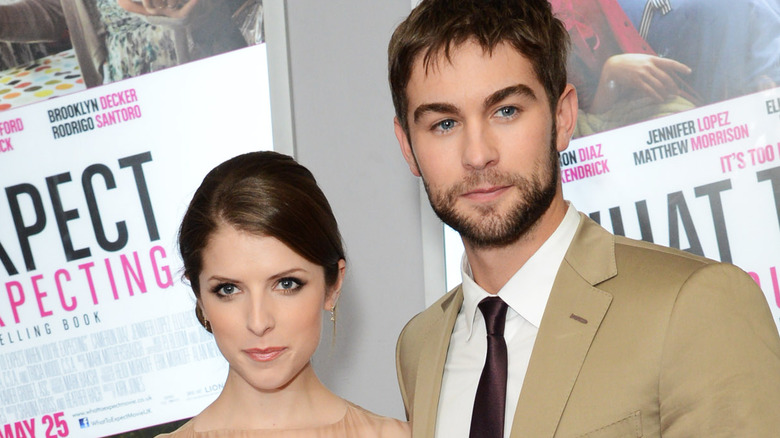 Dave J. Hogan/Getty
According to Express, Kendrick and Crawford were enrolled in mandatory culinary classes to prepare for their cooking scenes in "What to Expect When You're Expecting." Unfortunately, the "Pitch Perfect" star got herself into a bit of an unpleasant situation when she injured herself while cutting ingredients. "Yes, I did cut my fingernail off which is super f***ing gross! It's not a cute battle scar where you want to show off," Kendrick revealed.
She shared that, just like their competitive characters on-screen, she and Crawford were a little competitive during the culinary classes as well. This resulted in things getting a little out of hand. After injuring herself, Kendrick downplayed her wound, thinking it was a minor injury. "It wasn't until I got home later that I saw the fingernail was almost completely gone. It literally woke me up in the middle of the night because it hurt so bad!" Ouch!
Kendrick is no stranger to suffering through brutal circumstances for a movie. In an interview with Teen Vogue, the Oscar nominee discussed her experience filming the first movie in the "Twilight" franchise as "cold and miserable." "I just remember my converse being completely soaked through," Kendrick shared.