Padma Lakshmi Enjoys This Holiday Leftovers Food Even More Than Turkey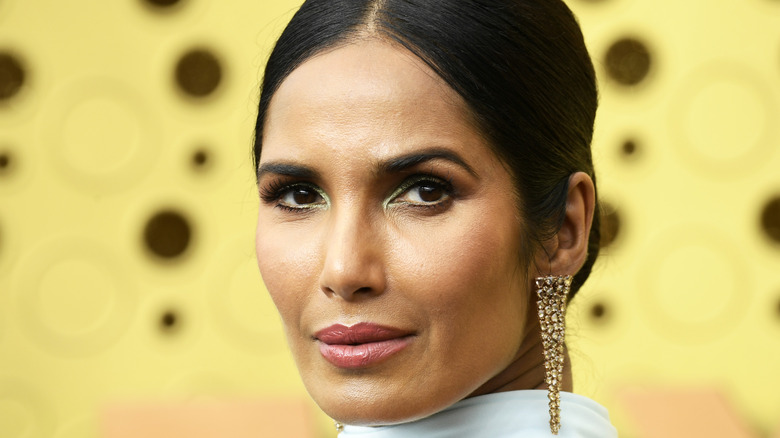 Frazer Harrison/Getty Images
Well-known TV personality and cookbook author Padma Lakshmi is an admirable woman. In the second season of her show "Taste The Nation" (on Hulu), she focused heavily on holiday traditions across different cultures. She talked to people in New York about Hanukkah and spent time at Cape Cod for Thanksgiving. For Lunar New Year, she decided to drop by Koreatown in Los Angeles (via Variety). Of course, food was a crucial part of these episodes and Lakshmi was seen sampling different holiday dishes.
When it comes to her own home, Lakshmi likes to prepare a feast with a traditional Thanksgiving turkey with sweet potatoes, mashed potatoes, green beans, and stuffing (via Delish.) She also likes to add a sweet little twist. "We tend to switch up the ethnicity of the side dishes every year. One year, we'll do Moroccan, so we'll have preserved lemons that are chopped up and sautéed with butter and shallots," she explained. And like everyone else, she turns to comfort food for the holiday season.
It's a delicious dish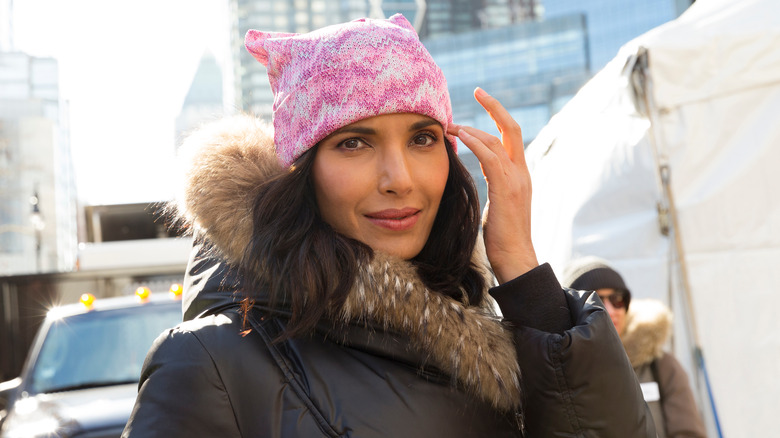 lev radin/Shutterstock
As per Delish, Padma Lakshmi always ensures that she prepares plenty of gravy for her dishes during the holidays. She also likes using leftovers to create a delectable pot pie, utilizing the turkey combined with roasted vegetables. In fact, this dish is one of her all-time favorites and she admits that she likes it more than traditional turkey dishes. She said, "I'll use whatever leftover vegetables, including already roasted vegetables that we have, and I'll put that with the chopped up turkey meat, add some more carrots or fennel or celery as needed, make a crust, pour the gravy in, and then put it in the oven for an hour."
Also, she doesn't usually get excited about traditional versions of cranberry sauce; instead, she prefers to make a spicy cranberry chutney with cranberries, mustard seeds, lots of spices, sugar, and more. The holidays are definitely a way for Lakshmi to experiment with food. As she said, "we tend to use the same main staple ingredients for side dishes, but we make them into new recipes every year."