How Twitter Helped Valerie Bertinelli Solve Her Coffee Craving Crisis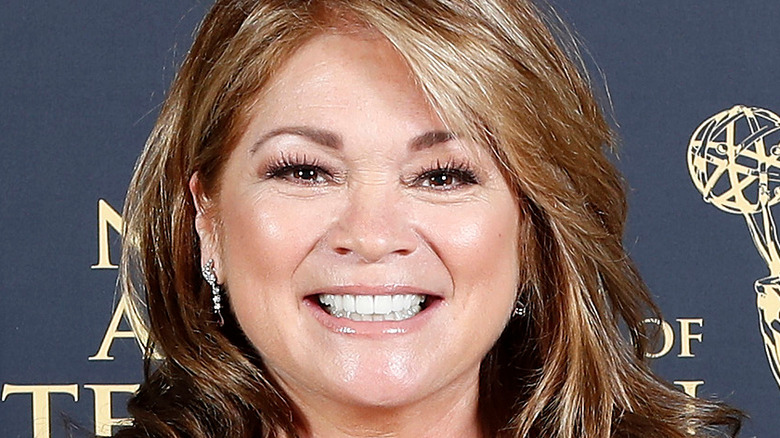 Joe Seer/Shutterstock
Lots of coffee fans know that they rely on their familiar and comforting favorites to ground them in their daily coffee making rituals. They often have their own particular tastes when it comes to their coffee, and the hot beverage served just the way they like is just what they need to kick start their day and jolt them into a great morning. While it's certainly not the end of the world, a change in the routine or switching to a different flavor of coffee could throw a wrench into a coffee lover's day.
Valerie Bertinelli recently ran into this problem and turned to Twitter for help. The actress and television food host has won Emmy Awards for her Food Network show "Valerie's Home Cooking" and co-hosts "Kids Baking Championship" with Duff Goldman (via Food Network). She's also released multiple cookbooks and most recently starred on the show "Hot in Cleveland." Luckily for Bertinelli, when she couldn't find her particular coffee craving, lots of her Twitter followers were there to help. 
Valerie Bertinelli's Twitter followers solve the coffee crisis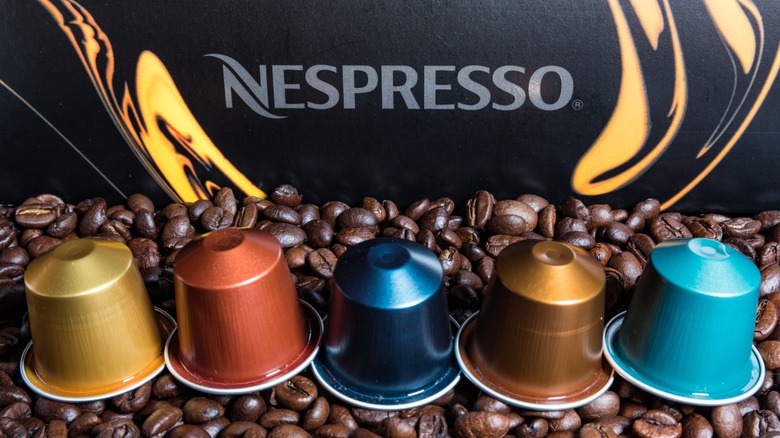 Giuseppe Elio Cammarata/Shutterstock
When Bertinelli couldn't order her favorite flavor of coffee, she posted on Twitter about it. She loves to get in the holiday mood by brewing some Nespresso Pumpkin Spice Cake flavored coffee. However, when she looked to buy some sleeves of the Pumpkin Spice Cake pods, they appeared to be out of stock at Nespresso. Bertinelli tweeted, "I only have one sleeve left and now THAT has to last me thru Christmas because it's out of stock people it's only November who is hoarding pumpkin spice." Her fans came into the comments with suggestions, including other flavors to try and homemade pumpkin spice recipes. 
One person found that the pods were indeed available on the online Nespresso shop, which spurred Bertinelli to try ordering them again. It turns out that Bertinelli wasn't able to find it in the shop or app directly, and had to google search for the coffee flavor in order to reach the page to order it. In a follow-up tweet, she thanked her Twitter followers for helping her figure out how to stock up on her favorite coffee flavor for the season. After the dilemma was solved, it left fans craving a delicious cup of joe made just the way they like it as well. One commenter thought Bertinelli's flavor sounded good, and joked that it might really go out of stock because of her tweets about it.