This Is The Cake Buddy Valastro Is Most Proud Of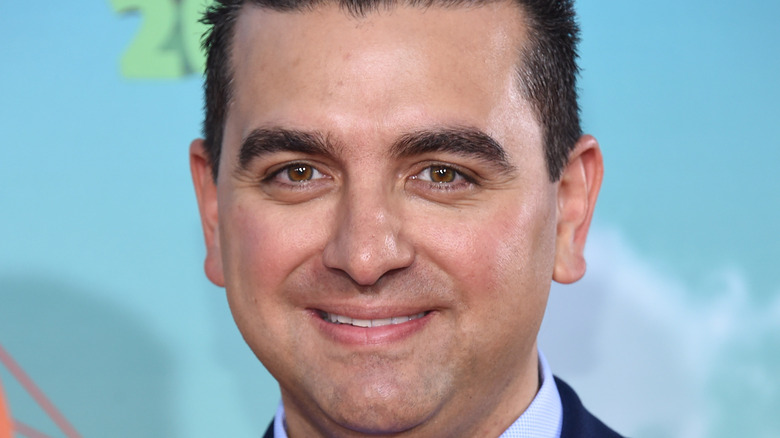 DFree/Shutterstock
When TLC's baking series "Cake Boss" premiered in 2009, the show took off like a storm. This delightful reality TV show follows a family-run bakery in New Jersey called Carlo's Bakery. It showcases a talented team who creates masterful, over-the-top cakes in every episode — while experiencing their fair share of drama, of course. At the heart of the show is none other than the cake boss himself: Buddy Valastro. The baking-centric show revolves around Buddy's lifelong mission to fulfill his father's dream of transforming Carlo's Bakery into a household name (via TLC). According to E! Online, when Buddy's father was diagnosed with lung cancer, the world-renowned baker instantly decided to take his dad's place at the bakery and turn it into a world-famous institution.
If there's one thing we know for sure, Valastro certainly lived up to his promise. Not only is Carlo's Bakery one of the most famous tourist attractions in New Jersey, but Valastro now owns multiple bakeries across the United States and has a staggering net worth to match. To top that off, "Cake Boss" has successfully inspired four spin-off shows, including "Kitchen Boss" (via Fame10). But over the course of 10 plus seasons and hundreds of cakes, which prized creation is the "Cake Boss" most proud of? 
Valastro's biggest baking accomplishment was a 7,000 pound 'Transformers' cake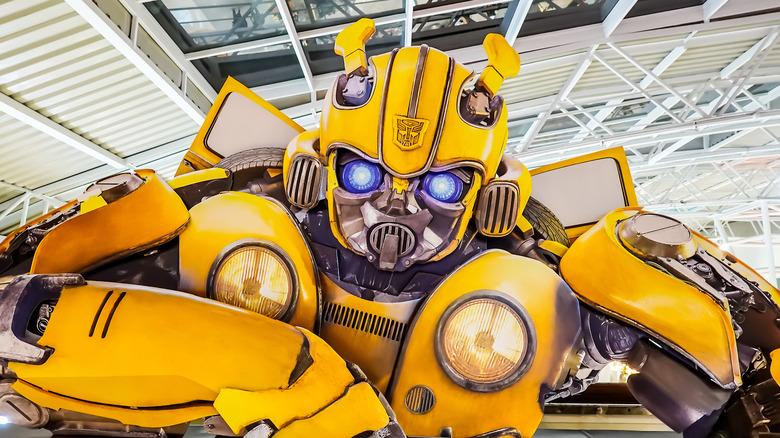 chingyunsong/Shutterstock
From his Leaning Tower of Pisa cake to the life-size confection of his wife, Lisa, Valastro has crafted some unparalleled edible creations over the years. But his biggest baking achievement that stood out from all the rest was a "Transformers"-themed cake (via Parade). According to Valastro, the cake weighed 7,000 pounds and was 12 feet tall, 10 feet wide, and 12 feet long. Even the world-famous "Cake Boss" wasn't able to fly solo on this one. Valastro enlisted a team of eight to 10 people to help him meet his three-day deadline. "I'll never forget when I was done. It was about 4 a.m. I stepped back, I looked at what I made, and cried," the celebrity baker shared. "I said to myself, I wish my dad could see what I made."
According to TheRecipe, the cake was created upon request for an event that honored both the Chevy Camaro and the "Transformers: Dark Side of the Moon" movie. Naturally, Valastro went above and beyond to portray the "Transformers" character Bumblebee as both an Autobot and a car. To top that off, Valastro added glowing eyes to the Autobot, a high-tech hydraulic system that allowed Bumblebee's wings to flap, and a firework display. Who even needs delicious vanilla-bean poundcake after witnessing a masterpiece like that?