Here's Why This Maine Lobster Roll Kit Costs $1,000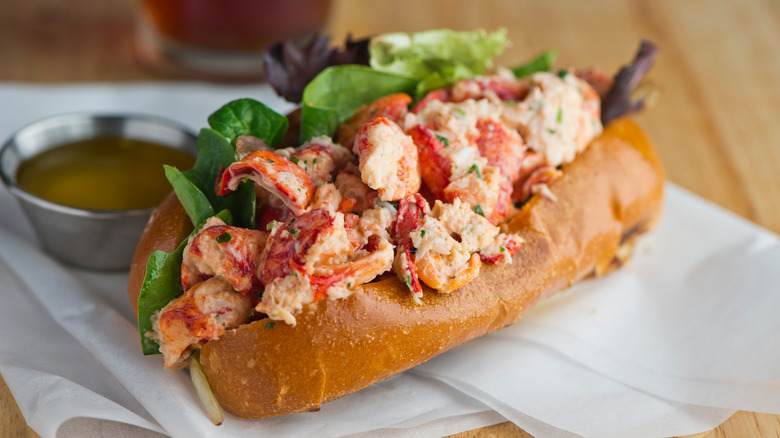 Marie Sonmez Photography/Shutterstock
Meal kits are all the rage these days. From Home Chef to Blue Apron to HelloFresh, recipe delivery services are a convenient way to cook healthy, homemade meals without a lot of effort. Subscribers get all the ingredients they need along with easy-to-follow recipes, so even the most beginner (or the busiest) home chefs can prepare a delicious dinner in minutes. There are meal kits for all tastes and diets, whether you want something organic, vegetarian, paleo, or focused on a specific type of cuisine.
One of those cuisines? Seafood — or, more specifically, lobster. Get Maine Lobster, a seafood delivery company based out of New England, offers shipped-to-your-door boxes containing the ingredients for Maine's famous lobster rolls, its website describes. Think: hunks of fresh lobster meat served on a toasty warm roll and drenched in melted butter. Delicious, right? But Get Maine Lobster's latest meal kit doesn't come cheap. It rings up at a staggering $1,000 per box, Food & Wine reports. Here's what makes it so expensive and how to order it for yourself right now.  
These lobster rolls come with the most extravagant toppings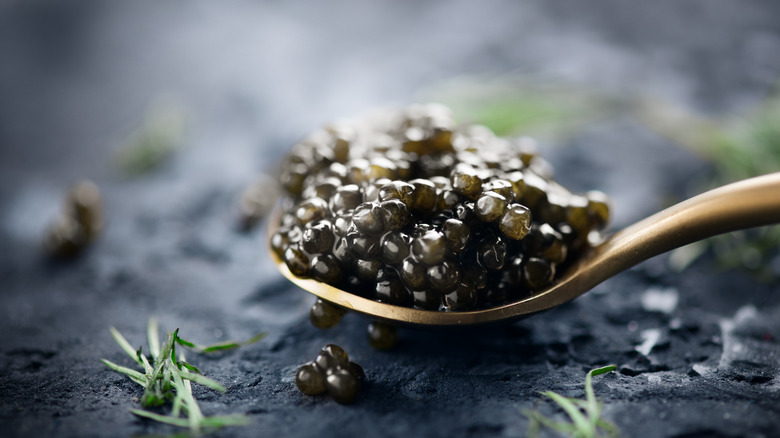 Subbotina Anna/Shutterstock
It's no secret that fresh lobster is pricey. But what warrants Get Maine Lobster's Montecito Lobster Roll Kit a price tag of $1,000? The box comes with all of the ingredients necessary to assemble four lobster rolls: buttery brioche rolls and 2 pounds of pre-cooked Maine lobster claw meat, says Food & Wine. But it's the extra toppings that really rack up the dollars. In each kit, you'll get extravagant add-ons like Wagyu beef, caviar, white truffle aioli, and edible gold flakes to sprinkle on top. What's more, you'll find some other treasures inside, including a silver oyster shucker, pearl caviar spoon, and embroidered hand towel. Now that's a meal kit.
"This chef-d'oeuvre of lobster rolls brings the finest of the East and West coasts together for an unrivaled culinary experience," Get Maine Lobster explains, adding that the kit is "fit for royalty." You can currently sign up on the waitlist to get one of the Montecito Lobster Roll Kits, which will be released on Thanksgiving, November 25.