The Thanksgiving Side Wendi McLendon-Covey Can't Live Without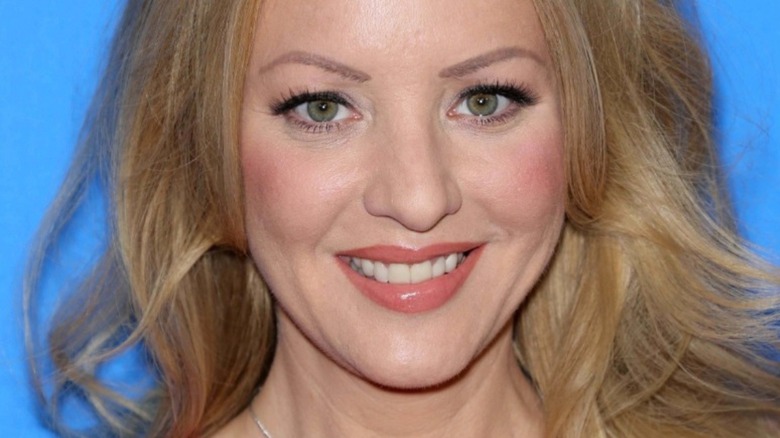 s_bukley/Shutterstock
Turkey gets all the attention on Thanksgiving, from the iconic Tom Turkey float at the annual Macy's Thanksgiving Day Parade to the roasted bird mom pulls out of the oven for the big feast. But even though the national holiday is nicknamed Turkey Day, everyone knows that the real star (or rather, stars) of the show are the side dishes. Depending on what's served at your holiday dinner, there are often plenty to choose from: Brussels sprouts, creamy corn, butternut squash, green bean casserole, just to name a few.
According to a YouGov survey, Americans' favorite Thanksgiving side dishes are stuffing and mashed potatoes, followed by sweet potatoes, cranberry sauce, and bread. But everyone has their own preferences when it comes to what they like to load up on their plate come Turkey Day. Just ask Wendi McLendon-Covey. The "Bridesmaids" actress recently shared what her go-to side is on Thanksgiving.
She loves a specific kind of stuffing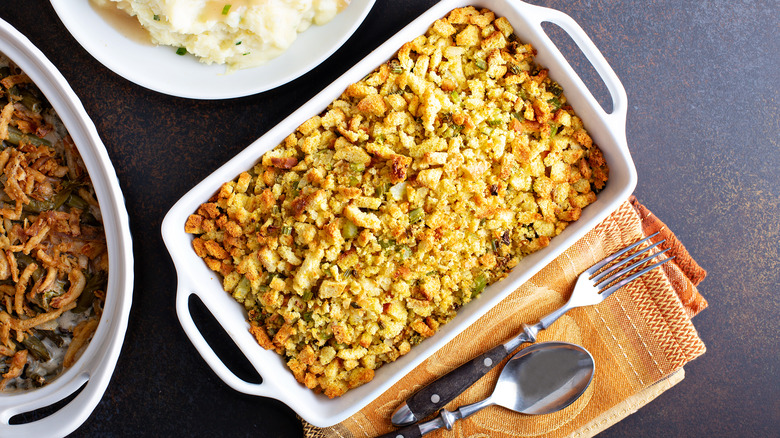 Elena Veselova/Shutterstock
It turns out that McLendon-Covey is among the majority of people who believe stuffing is the best Thanksgiving side dish. But she doesn't like just any stuffing — she specifically craves a gluten-free version made by her mother. In an interview with Parade, "The Goldbergs" star explained, "My mom makes a gluten-free stuffing that is next-level delicious. Like my jaw is tingling just telling you about it now. She makes it with gluten-free cornbread, cranberries, and all the good stuff, but it's just the right consistency like it's not sticky, it's not too dry. It's just sweet and savory enough and I really load up on it."
For as good as McLendon-Covey's mom seems to be at cooking, the former "Reno 911!" actress isn't so bad herself. "I'm not helpless in the kitchen," she admitted in a segment for Rachael Ray Magazine. "I have cooked successfully for eight people without having a nervous breakdown."