Katie Lee Biegel's PSL Pudding Is Perfect For Thanksgiving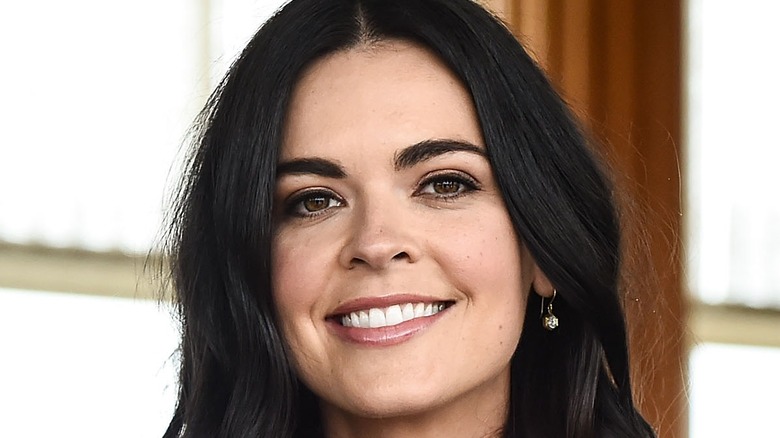 Daniel Zuchnik/Getty Images
Given that Thanksgiving is all about the food, it's no surprise that the Food Network dedicates plenty of its fall content to the feasting holiday. For just one example, "The Kitchen" — hosted by Geoffrey Zakarian, Jeff Mauro, Sunny Anderson, and Katie Lee Biegel — is showing off a week full of Thanksgiving-inspired recipes, the Food Network schedule shows. The celebrations kicked off with a Friendsgiving meal on November 13, for which Ree Drummond, Eddie Jackson, and Trisha Yearwood all made a friendly appearance with autumnal recipes in hand.
The next episode saw Zakarian and Alex Guarnaschelli making a toast with a fabulous mulled cider margarita that was packed with fall spices and meant to be paired with decadent dishes. While all the recipes on-air were equally as stunning, it was Biegel's dessert that stole the show. Inspired by the quintessential fall drink, the pumpkin spice latte, Biegel's miniature puddings checked all the Thanksgiving feast boxes.
Biegel's dessert tastes just like a PSL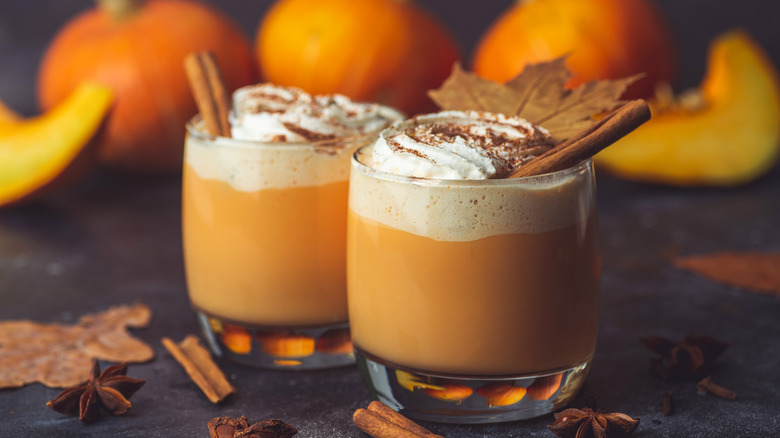 vovidzha/Shutterstock
Per Biegel's recipe on Food Network, her mini pumpkin spice latte puddings need no baking and take only 20 minutes to whip up, making them an easy-peasy dessert to quickly put together when you have a big group of friends and family over for Thanksgiving dinner. To make things even simpler, the recipe calls for boxed instant vanilla pudding mix. To that, all you need to add are espresso powder and pumpkin pie spice before following the package's directions. 
For festive assembling, Biegel suggests layering crumbled ginger snaps with the pumpkin spice latte pudding, then topping it off with a dollop of whipped cream and some more cookies. That's it: You have yourself a dessert that tastes like a PSL and but eats like a smooth pudding. It's just the thing to treat yourself to when you're in the mood for fall coffee flavors but need something more substantial than a drink.