Kristin Chenoweth Hates This Type Of Food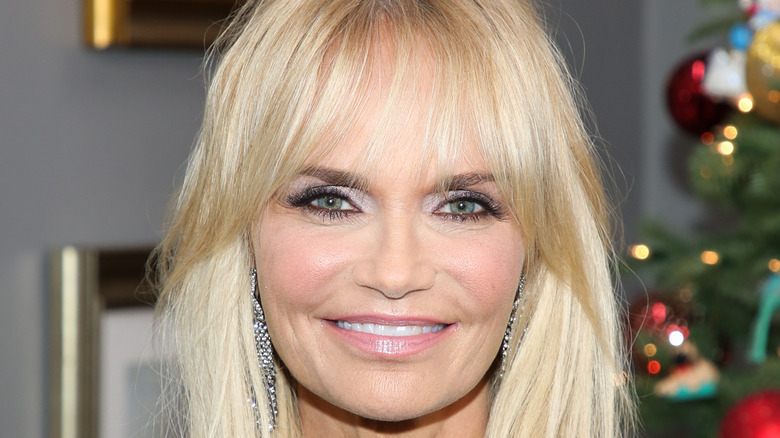 Paul Archuleta/Getty Images
Kristin Chenoweth is an actor and Broadway star you can't help but love. Her bubbly personality and sweet voice are the perfect combo. It's also what made the star of the mystery comedy "Pushing Daisies" the perfect choice for Food Network's aptly named 6-episode confection show, "Candy Land." The show engages with sugar and cake artists to create fantastical sweets that would be befitting for the world of "Candy Land," all in an effort to win $25,000 (via Food Network). 
In fact, Chenoweth has always loved to bake. In an interview with Bon Appétit, Chenoweth shared, "I love to bake—I'm a big sweets person. I just love a regular chocolate chip cookie." In the same interview, she also gave fans a peek into her fridge, revealing she is a Coca-Cola drinker; she loves ranch dressing on practically everything; lasagna is one of her favorite meals; she is a fangirl of steak from BLT Steak; and she enjoys a simple Cosmopolitan when she is kicking back. The Tony award-winning artist sounds super relatable and traditional with her food habits. That said, Harry Connick Jr. revealed on his talk show "Harry" that Chenoweth is not a fan of this Louisiana staple, but he still coaxed her to try it (via NECN).
Chenoweth isn't a fan of seafood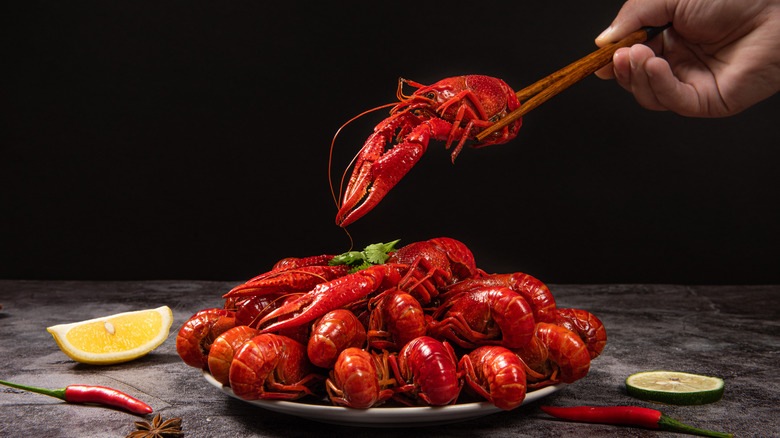 kungfu01/Shutterstock
During a guest appearance on Connick's talk show, the host beckoned Chenoweth to come back out on stage while he and "Queen Sugar" star Rutina Wesley discussed the virtues of Louisiana crawfish and how you eat them. Connick also shared that Chenoweth hates seafood (via NECN). But Chenoweth is always game for fun and obliged, even though she let it be known from the get-go she was not a fan of this crustacean. 
It's when Chenoweth adamantly declared, "I don't want to suck a head!" that things got funny. Connick handed Chenoweth a crawfish and instructed her to break off the tail, which she did, apologizing to the little cooked creature, "Oh, I'm sorry, sir." Chenoweth is so animated with her gestures and retching, you can't help but laugh as you watch. She even asks Connick if he will make a donation to her theater in exchange for her eating the crawfish.
It's not the first time Chenoweth has expressed her dislike for seafood. Per Bon Appétit, the actor once tried octopus and felt the same about it as she did the crawfish. "When I went to Malaysia, I had octopus. I don't like it. I was sitting at the table with royalty, and it's considered rude if you don't eat it. It was still moving when I put it in my mouth," she said.