Everything You Need To Know About Chipotle's New Burger Place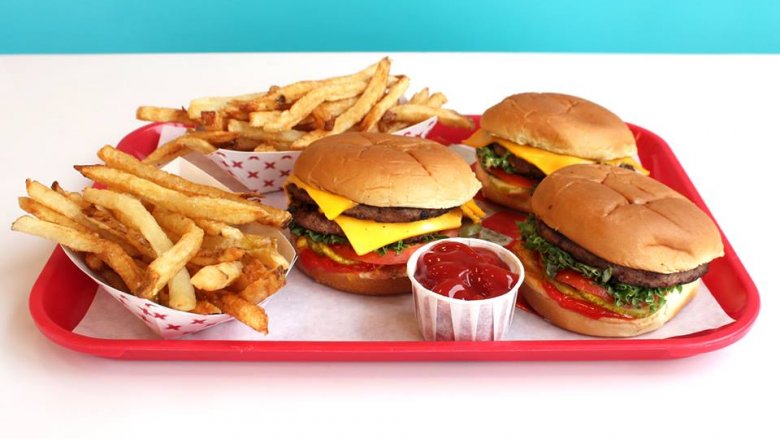 Tasty Made/Facebook
We all know Chipotle Mexican Grill is the king of burritos, but did you know they make burgers, too? If you ever find yourself in Lancaster, Ohio, you can stop in to Chipotle's newest concept, Tasty Made. As this little restaurant gets it's feet off the ground, there's a lot to learn about the newest branch of the industry giant — most importantly, what's it taste like? Lucky for you, this place just happens to be in my town, so let's find out.
Keeping it simple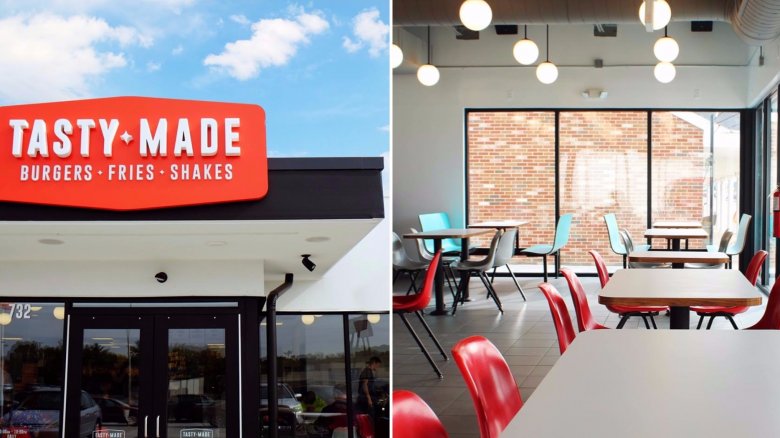 Tasty Made/Facebook
Tasty Made is a burger joint with an old-school vibe, and simple seems to be their key word. The building has a clean minimalist look on the inside and out, and their menu matches that aesthetic perfectly. This is a burger place that only makes burgers. If you're hoping for chicken nuggets or a hot dog, you're going to have to look someplace else. This place serves burgers, fries, and shakes. That's it. 
But is it too simple?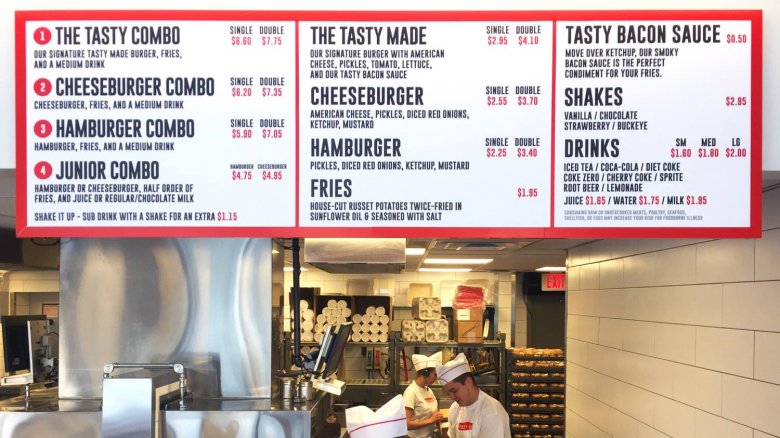 Tasty Made/Facebook
There's something to be said for keeping it simple, but in a world where customers are used to having things made their way, this minimalist menu can leave a bad taste in your mouth. There are three burgers on the menu, and there's not a lot of difference between them. And the topping choices are pretty minimalist, too. They use lettuce, tomato, pickles, red onions, cheese, ketchup and mustard. They also have a topping called Tasty Bacon Sauce — and we'll get to that later. One customer pointed out on the restaurant's Facebook page that there is a big absence on that topping menu — mayo. It's not a big deal for some, but for others, it's a deal breaker. A burger joint that doesn't serve mayo does seem a bit odd, right?
In another minimalist effort, there's only one size of fries — and it's big. That's a bonus if it's binge day, but not so great if you actually want a small portion.
Fresh ingredients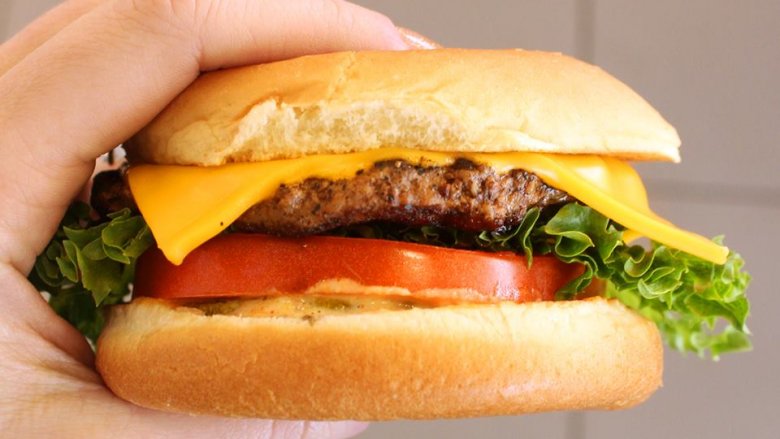 Tasty Made/Facebook
Since this is a restaurant created by Chipotle CEO Steve Ells and other Chipotle employees, it's no surprise they've taken a page out of Chipotle's book when it comes to ingredients. Just like Chipotle claims to use only the best, freshest ingredients, Tasty Made is proud of what goes into their food, too, claiming they use "simple, high-quality ingredients." Those ingredients include conventionally raised, 100 percent American beef, and "Good 'ol American cheese," — though it's debatable just how simple or high-quality that is. 
The reviews aren't great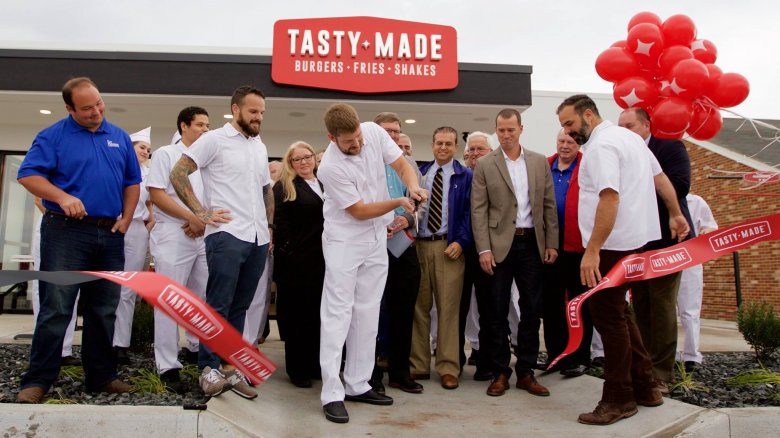 Tasty Made/Facebook
Lancaster, Ohio, is a pretty small city, and we don't get the same perks as some of the bigger cities nearby. So when we found out we were getting the first ever Tasty Made, we were pretty stoked. The doors opened on Oct. 27, 2016, and the place was a madhouse. Lines out the door, 30-minute waits for food, everyone wanted a taste. Unfortunately, most of the people who walked out weren't thrilled. Reports were that the burgers were under-cooked, the fries were greasy, the milkshakes were half-full, and everything was just too expensive. Facebook (and the local gossip mill) lit up with complaints. But it was just their first day, right? 
They heard the complaints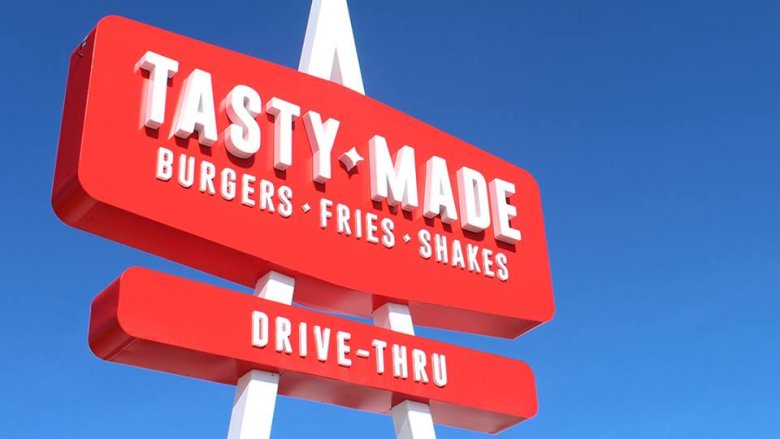 Tasty Made/Facebook
The first few months Tasty Made was open saw some big changes, mostly in response to customer feedback. Prices went down, but even lower prices have a cost. The quality of the meat also had to be reduced, moving from humanely raised and antibiotic-free, to conventional beef. The result was a price drop of about $2 for the burger, and also a blemish on the face of the company that prides itself in responsible sourcing. 
Fast casual or fast food?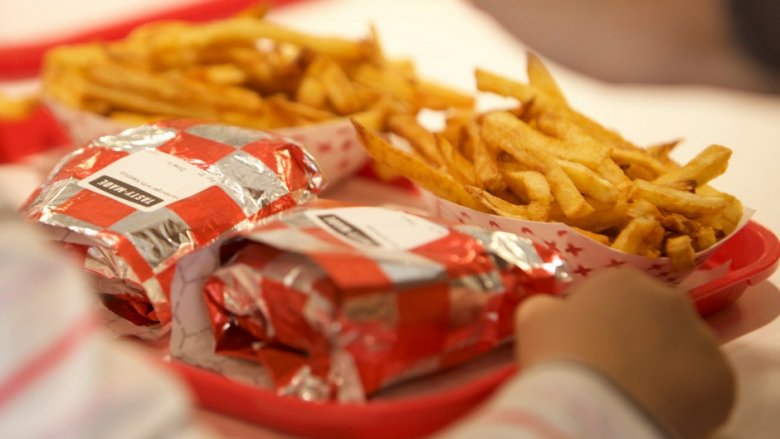 Tasty Made/Facebook
In the beginning, the Tasty Made concept was fast casual, just like big brother Chipotle. Although their website still advertises fresh-to-order food, it really leans more toward plain old fast food these days. They do have a drive-thru, and they do more than half of their business through that window. When I visited, it was 5:30 p.m. — prime time for restaurants. There was one car in the parking lot and no cars in the drive-thru (not a good sign, I know), and I still got my full order less than two minutes after ordering — and yes, I timed it. I'm pretty sure those three burgers and fries weren't made to order, at least on the day I was there. 
So what's it taste like?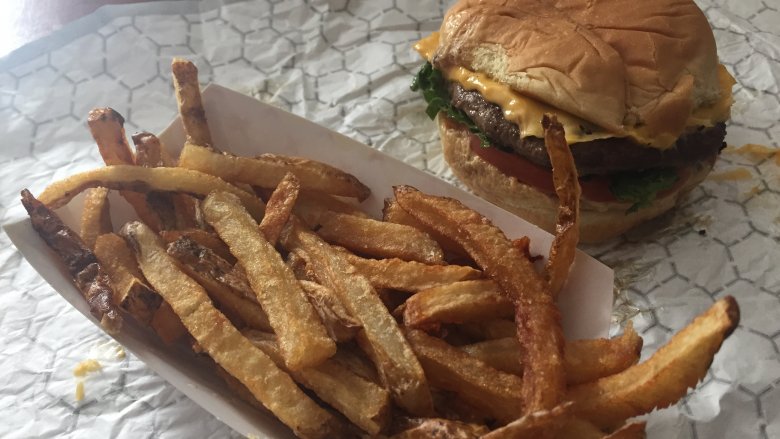 I was pretty excited to finally try this food. I figured I'd given them ample time to get their ducks in a row — it should be great, right? Unfortunately, no. They did take all the negative feedback to heart, but they took it too far. Those burgers everyone said were under-cooked were thin, dry, and actually chewy. They either cooked way too long or sat under a warmer for a while — or both. The fries, though they looked promising... were not. Half my order was limp and half-cooked, the other half was so over-cooked they were shriveled up and crunchy. The entire meal was almost completely tasteless, and I drenched it all in ketchup just to get through it.
The strange build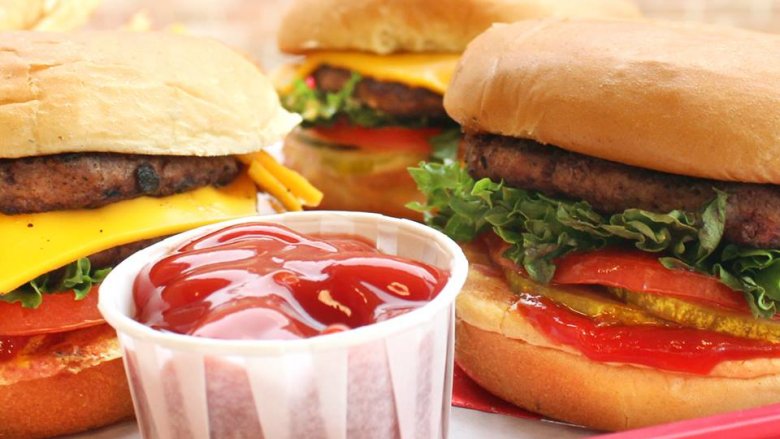 Tasty Made/Facebook
I noticed right away that my burger looked a little off, but it took me a few minutes to figure out what was different. As soon as I took my first bite, it was obvious. For some reason, Tasty Made stacks their burgers differently than most burger joints. The first thing to hit the bun is the condiments, followed by the toppings, and finally, the patty and cheese goes on top. All the extras being buried on the bottom may or may not have to do with why the meal was lacking flavor — but they're definitely the reason half my toppings fell out after my first couple of bites.
Tasty Bacon Sauce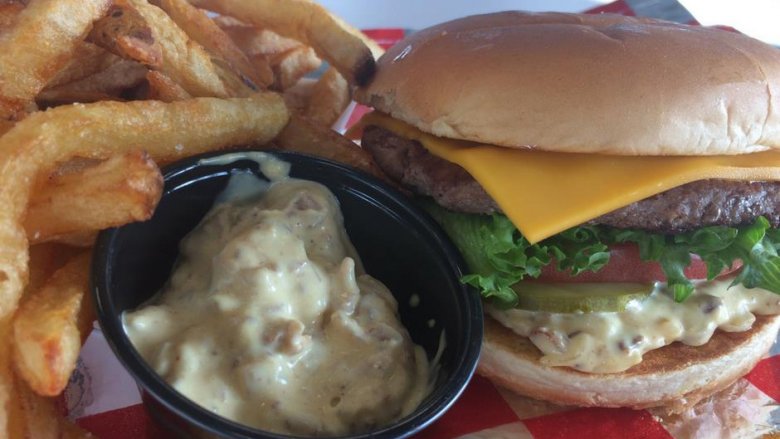 Tasty Made/Facebook
The star of the Tasty Made menu is supposed to be the Tasty Bacon Sauce. Not only do they put it on their main burger, The Tasty Made, but they also sell it on the side for 50 cents as a dipping sauce for your fries. Let me start by saying this sauce is a bit of a mystery. I couldn't figure out what was in it, and neither could anyone else I asked. It might have a cheese base, it might have a mayo base... the fact that it had no taste made it pretty hard to tell. It was basically a glob of chewy bacon bits stuck together by some unidentifiable substance. And the fact that it was one big glob in a cup meant it was most definitely not dippable. Save yourself 50 cents and ask for some ketchup, because you're going to be asking for it later anyway. 
The one bright point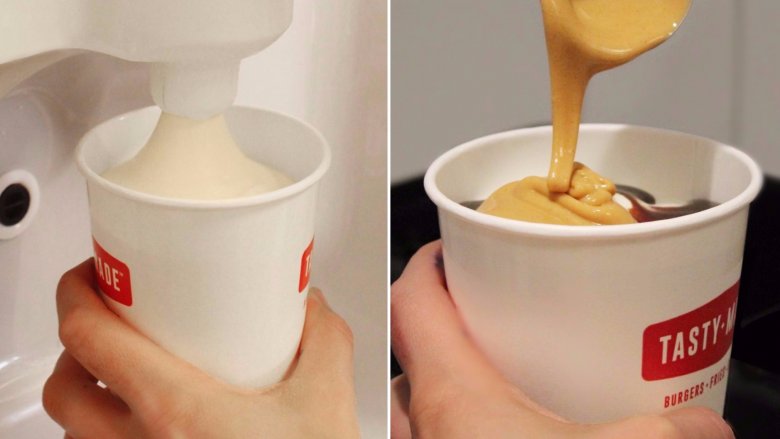 Tasty Made/Facebook
There was one bright spot on my Tasty Made taste test, and that was the milkshakes. I tasted the vanilla, chocolate, and Buckeye flavors, and they were all fantastic. They were creamy, flavorful, and thin enough that I could take a sip as soon as I got it — which is a huge plus because waiting for your too-thick shake to melt is pure torture. And just in case non-Ohioans want to know what a Buckeye-flavored anything is, it's peanut butter and chocolate, and it's delicious.
Like the fries, they only come in one size, but unlike the fries, that size is small. At just under $3 a piece, though, the price is pretty comparable to some other fast food joints. I may not have found a new burger spot, but I did find a new drive-thru for my milkshake fix. 
More Tasty Mades on the horizon?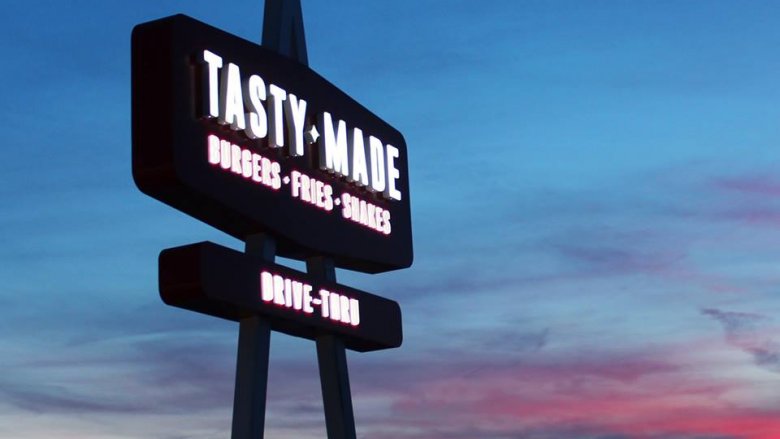 Tasty Made/Facebook
Before this location even opened, it was announced that a second location was in the works, just a few towns over. The Pickerington, Ohio location was originally slated to open in December or January, and later reports said February. A few months past that deadline, and there's still no second restaurant. It's hard to tell if construction issues have slowed the progress — there is an incomplete building in the spot where it was slated to go — or if underwhelming reviews and dismal crowds have given the company second thoughts. Either way, if you want to try a Tasty Made burger, Lancaster, Ohio is your only option for now.