This Is Scott Conant's Favorite Late-Night Snack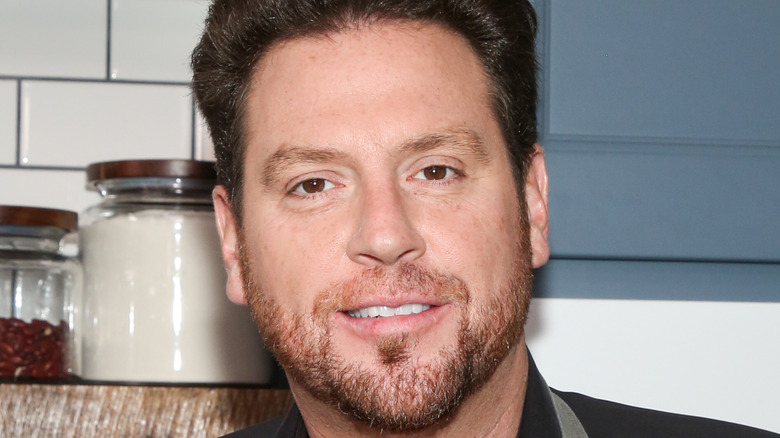 Paul Archuleta/Getty Images
Snacking at night may be a ritual before heading to bed or a habit that is hard to break. There's no doubt that nibbling on delicious tidbits several hours after you've eaten your dinner can be comforting. To that effect, most people have a few of their favorite snacks hidden away or even an entire section of the cupboard dedicated to snack foods.
But what about celebrity chefs? It can be easy to put them on a pedestal and assume that they never have cravings for junk food nor enjoy late-night snacks like the rest of us. But you'll be happily surprised that even the famous food specialists have their favorite late-night foods.
If you a fan of TV personality, cookbook author, and restaurant owner Scott Conant (via the chef's website), and you've wondered what he reaches for when he wants a late-night snack, you're in luck, because he's shared what he loves to munch on.
Scott Conant enjoys popcorn for a late-night nibble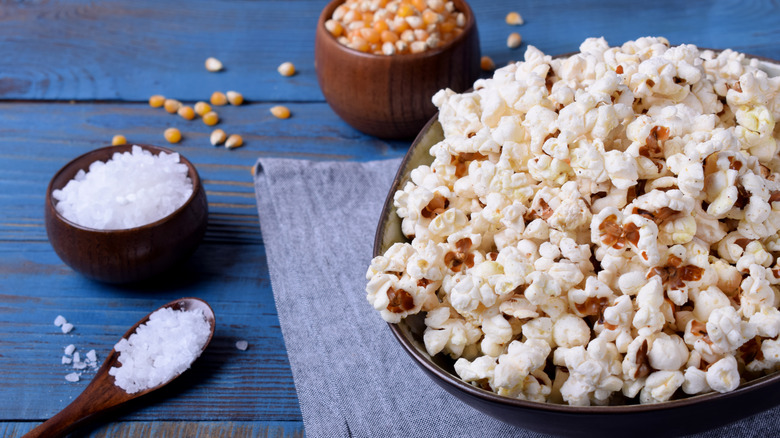 Kcuxen/Shutterstock
So what does celebrity chef Scott Conant eat when it comes to snack time, especially late at night? His answer may surprise you; it's simple and healthy. According to Food Network, Conant's favorite late-night snack is popcorn. When asked about it, Conant replied, "Popcorn with sea salt and popped in extra virgin olive oil." Now that sounds tasty and delicious. Conant loves popcorn so much that he told Forbes he often skips meals in favor of popcorn with extra-virgin olive oil and sea salt. Talk about an easy snack and an even easier dinner.
Sometimes simplicity in the kitchen can be the most delectable. The good news is that you can easily make this at home. When you have a craving, all you have to do is grab a pot, some popcorn kernels, and some olive oil, and you're all set for a scrumptious, filling snack. So if you're not sure what you want to munch on the next time you get a midnight craving, consider Scott Conant's favorite late-night snack.