How Bobby Flay Really Feels About Thanksgiving Dinner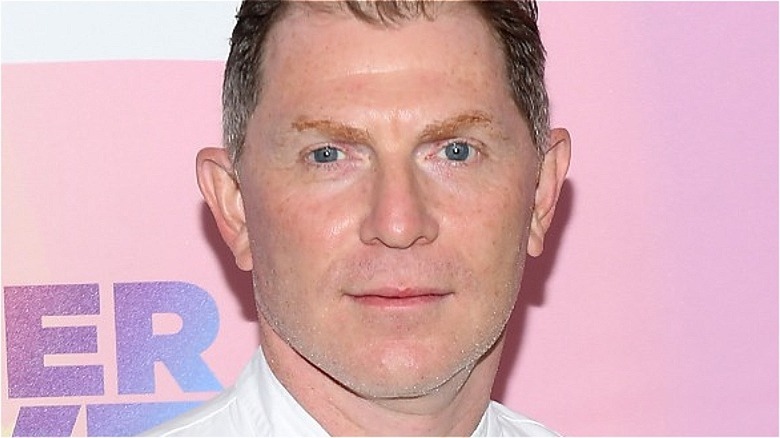 Bryan Steffy/Getty
There is no Thanksgiving talk without food being a major topic of conversation. An Insider round-up included "the food is amazing" at the top of its list of reasons Thanksgiving is the best holiday, and several others also involve food, from leftovers to side dishes. And it's not the only outlet enamored with food for Thanksgiving — polls about the best Thanksgiving turkey, the least popular food, and more litter the web. Heck, even professional chefs get excited to throw down and share their best tips for kicking off the holiday with a bang. 
A number of chefs spoke to Forbes about their favorite Thanksgiving traditions, which span from the usual turkey and mashed potatoes to dishes like arancini and rice pudding. But when it comes to the food world, there are certain chefs who many go to for the final word on their favorites. This year, fan-favorite Bobby Flay spoke about his Thanksgiving favorites and tips with his daughter on their iHeart Radio podcast.
True love, thy name is turkey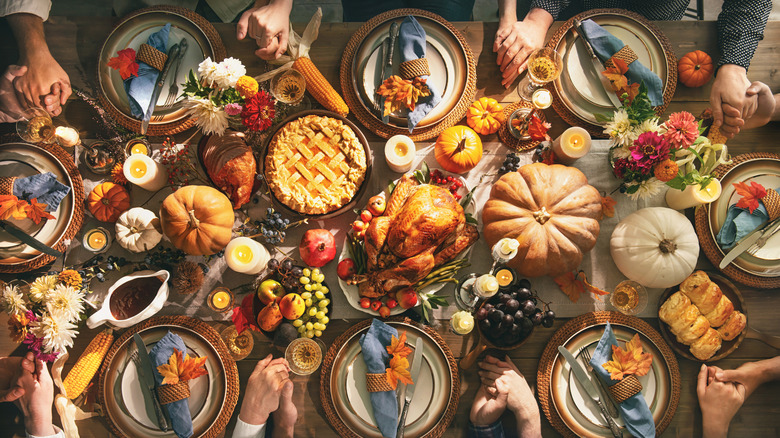 Alexander Raths/Shutterstock
On a recent episode of "Always Hungry with Bobby Flay and Sophie Flay" on iHeart Radio, Bobby mentions that he hosts his own Thanksgiving party every year. So you have to assume he enjoys it, and if you did, you were right. "I love the turkey dinner," the chef and podcast host confirms. "And every single year while I'm making the dinner, while I have the turkeys in the oven ... I think to myself, 'I'm going to do this a few times a year not during Thanksgiving.'" Unfortunately for his friends and family, he also notes that he never really ends up making it happen. 
Why? Well, he answers that too. "It's a really fun meal, but it's exhausting," says the chef, whose daughter notes that his Thanksgivings are "iconic." Would anyone expect anything less from the prominent chef and throwdown champion? At least he enjoys working on it as much as his guests seem to enjoy indulging in it.