The Best Restaurant At San Francisco International Airport, According To The Points Guy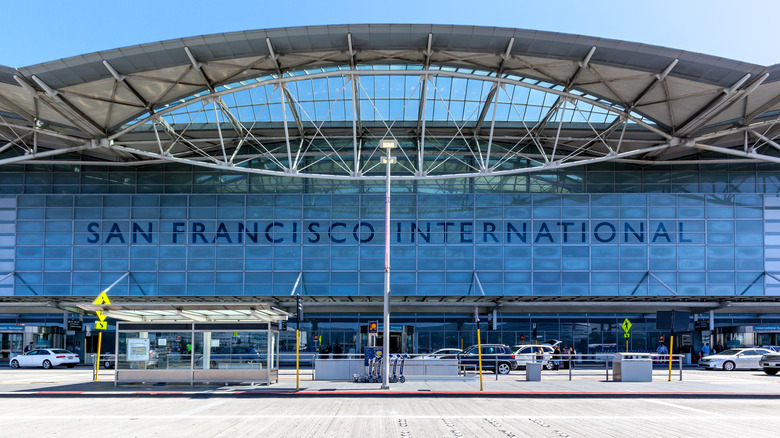 JHVEPhoto/Shutterstock
From coffee shops to full-service bars, airport restaurants cater to all types of travelers at all times of the day. Rushing to the terminal? Grab a premade snack or sandwich from the convenience store. Flight got delayed? Kick back, relax and indulge with a burger and beer. Of course, there are the staple restaurants that travelers are likely to find such as Starbucks, McDonald's, or Einstein Bros. Bagels. But, more local and unique eateries have been making their way into the terminals. 
Airport restaurants have been upping their game for the last two decades. In 2013, Bon Appétit spoke with Frank Sickelsmith, the then-vice president of Adult Beverage and Restaurant Development at the airport company HSMHost, about what drove this change. Sickelsmith explained, "After 9/11, people began giving themselves plenty of time to go through security. And as a result, they'd end up having more time to linger in the airport and wanted more sit-down restaurant options." Around that same time, the Food Network was seeing an uptick in its viewership, and Americans were becoming jazzed for new, exciting recipes and menu items. 
According to The Points Guy, one example of a great airport restaurant with a  menu that reflects how locals eat is in San Francisco, where Filipino food has been growing in popularity (via San Francisco Magazine). If you're traveling to or from The Golden City by plane, you might want to check this place out. 
Goldilocks Filipino Cuisine gets high marks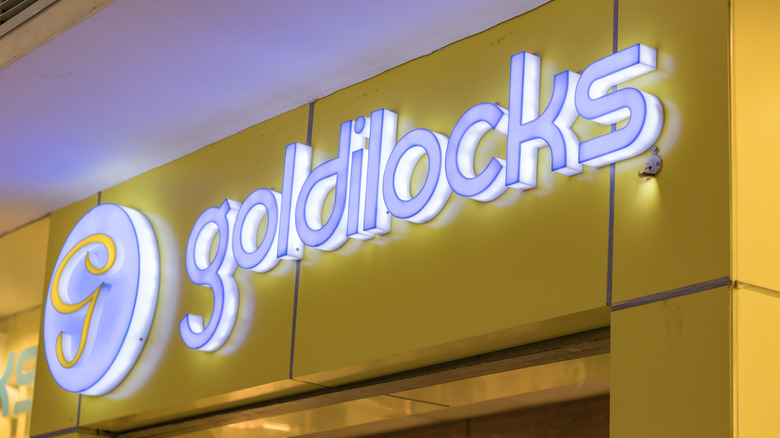 JBrewer/Shutterstock
Benét J. Wilson, a senior editor at The Points Guy, names Goldilocks Filipino Cuisine in Terminal 1 of the San Francisco International Airport as one of their 10 favorite airport restaurants in the world. Its menu boasts options for every meal: Breakfast, lunch, dinner, and even dessert. Not to mention the restaurant is open from 4 a.m. to midnight (via the Goldilocks website).
Goldilocks Filipino Cuisine offers traditional dishes, such as chicken adobo, or braised chicken legs, and pancit sotanghon, a stir-fry noodle dish. The Points Guy touted the restaurant's Filipino Street Food Sampler, which includes up to eight pieces a diner can choose from a series of items. The options include pork lumpia shanghai (which the restaurant likens to egg rolls), mini chicken empanadas, ukoy vegetable fritters, siaomai pork dumplings, and carioca caramelized mochi balls. So travelers can get a taste of different foods in one stop. 
Diners seem to really like this place. Goldilocks Filipino Cuisine has amassed a 4.5-star rating on Yelp with over 120 reviews. Guests appreciated the menu's dietary diversity, with some noting that there are vegetarian and vegan options. Some praised the "generous portions" and friendly service. One Yelp user who tried the adobo and chicken empanadas remarked, "For a shop in the airport I was definitely Impressed by both the flavor and the price point." Reviewer Lani C. even referred to the restaurant as "the gem of SFO."