What Bobby Flay Asks Guests To Bring For Thanksgiving Dinner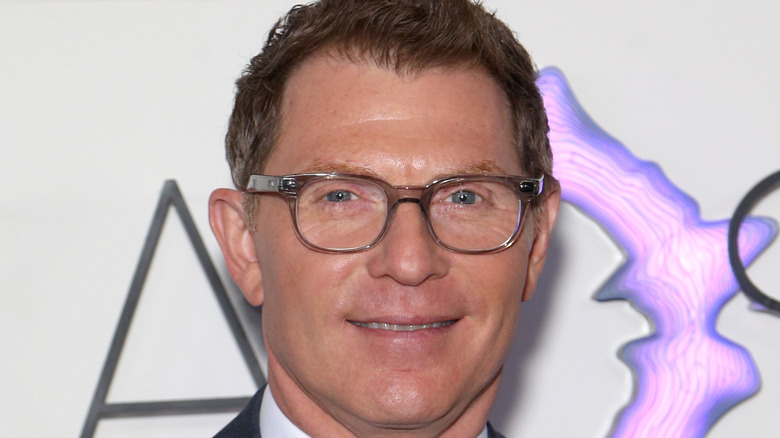 Gabe Ginsberg/Getty Images
On the most recent episode of "Always Hungry with Bobby Flay and Sophie Flay," celebrity chef Bobby Flay stated that "Thanksgiving is a monster to cook," which is surprising to hear from someone who owns three restaurants nationwide (via Foodsided). Yet, as expected in the Flay household, Thanksgiving is taken very seriously and comes with a "strategy," as described by the Food Network personality. "If you walk into my house a day or two before Thanksgiving, you will see, literally, handwritten legal pad notes all over my cupboards," Flay said.
The newest episode, which is titled "Thanksgiving," debriefs the Flays' take on this popular holiday. From celebrating the holiday in the Hamptons to even cooking at Gato one year, Bobby Flay is always busy that fourth Thursday of November. So, if you're ever invited to Bobby Flay's home for Thanksgiving dinner, make sure to bring these two items to be a good guest.
A bottle of wine and dessert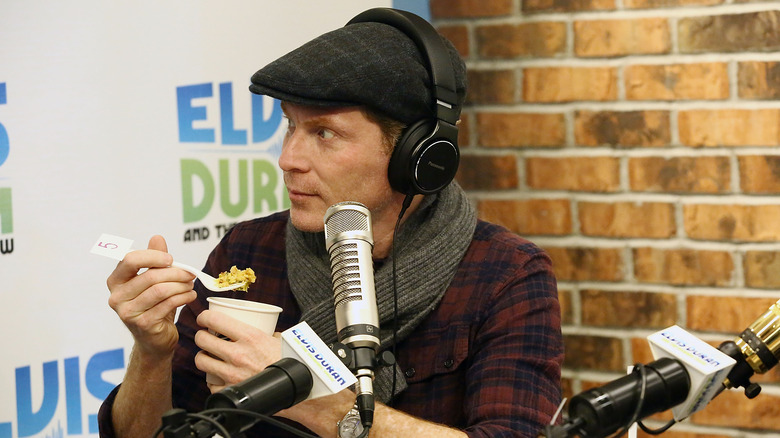 Astrid Stawiarz/Getty Images
Bobby Flay told listeners to use hosting as an opportunity to ask for help from guests. Flay always appreciates people bringing a bottle of red or white wine, though he'll specify which of the two he wants. This is just to ensure there's not more of one than the other at the dinner party.
Furthermore, while Flay said he would graciously prepare the main course and sides for this extra special dinner, one thing that he will always ask guests to bring is dessert. However, this also isn't given without a few pointers. Flay says he'll divide up dessert categories amongst guests and will assign a specific category like "pumpkin," "apple," or "chocolate." Flay admits he isn't the best at preparing desserts, but if he doubts a guest's capability in producing a sweet dish, he will tell them to just bring "a lot of ice."
Bobby and Sophie dish out a lot more Thanksgiving tips and memories on the most recent episode of "Always Hungry."