How Walmart Wants To Help You Save Money On Thanksgiving Dinner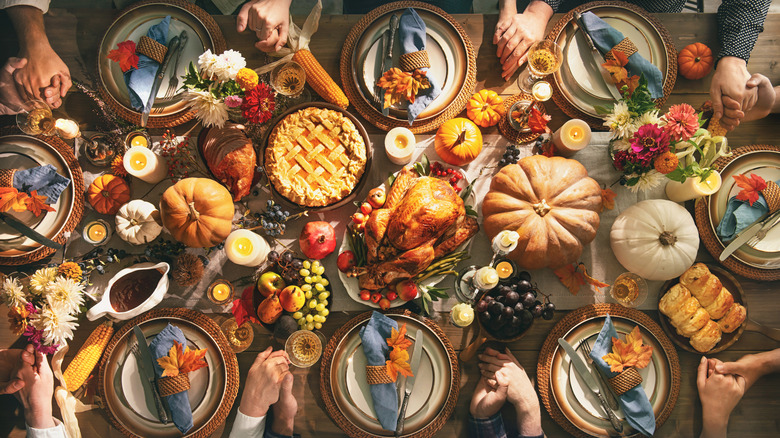 Alexander Raths/Shutterstock
The holidays are just around the corner, but unfortunately for many people, this usually festive time of year is marred with a little more worry than usual. Between the COVID-19 pandemic and ongoing grocery shortages, prices have shot up in the past year. Many people are concerned about rising costs of everything from gas to groceries, and Thanksgiving dinner is no exception. According to the Farm Bureau, the price of a traditional Thanksgiving dinner is estimated to cost a whopping 14 percent more on average than last year, with the price of turkey alone increasing by 24 percent.
But this year, Walmart is working hard to ensure customers can still put a great feast on the table without breaking the bank. According to Walmart, the company has worked to keep its prices low, with the cost of a turkey and sides ringing in at 28 percent less than the national average. A Thanksgiving meal for 10 people, which would typically cost an average of $53, is expected to cost just $39 at Walmart. A big part of the reason Walmart has been able to deliver such savings is due to the fact that it planned ahead for the shortages, stocking up early on hot items like frozen turkeys in anticipation of the early holiday rush to ensure plenty of supply for customers.
Walmart offers delivery and pickup through November 24, 2021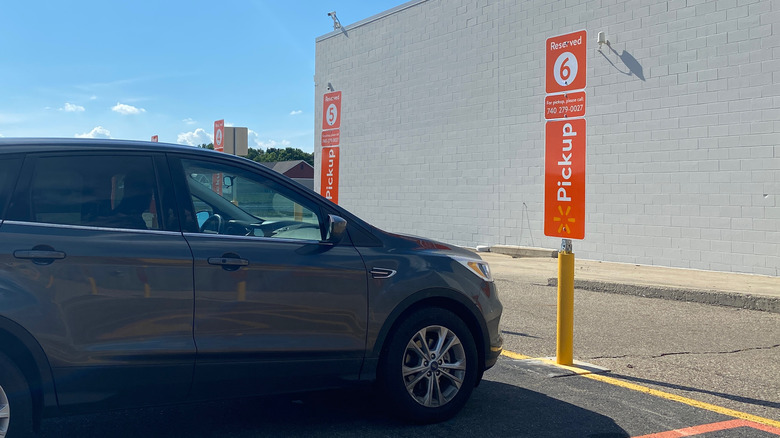 rchat/Shutterstock
Walmart is also offering customers the chance to make sure they get all their sides and fixings, even if they've forgotten something on their list or waited until the very last minute to shop. Over 3,000 Walmart stores will be offering curbside pickup, and about 1,500 locations will be offering delivery to customers on all items they need to make Thanksgiving great, including wine and adult beverages. According to Walmart, the initiative will run through Wednesday, November 24, 2021. Orders placed before 6 p.m. at participating locations are eligible for delivery in two hours or less when customers select Express Delivery at checkout, while free curbside pickup can be scheduled through 10 p.m. on November 24.
"As we approach our second holiday season since the pandemic began, concern over rising costs and short supply has stirred up a conversation centered on uncertainty about the Thanksgiving meal. But amidst it all, here's what we're certain of: Walmart is ready. We planned early for Thanksgiving, and we're setting the table with savings, assortment and convenience," Walmart U.S. Executive Vice President of Food Charles Redfield said in a press release.