Pringles Spicy New Flavor Is Inspired By This Cheesy Bar Food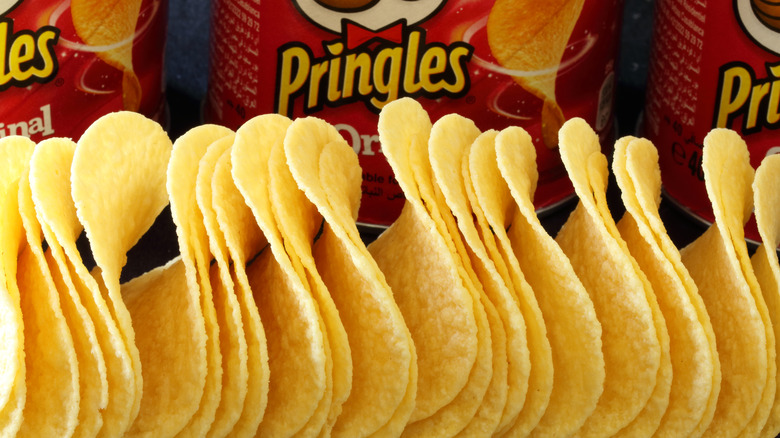 Jino Kanjiramvila/Shutterstock
A serving of Pringles is undoubtedly a classic snack that can make anyone's day better. According to Mental Floss, the crisps have managed to find fans across the world. Also, fans are spoiled for choice and can pick from over a hundred flavors. It's possible to get your hands on some truly unique flavors such as Bangkok Grilled Chicken Wing, Mayo Potato, and Prawn Cocktail.
There are, in fact, Reddit threads dedicated to the chips. A Reddit user asked others to talk about their favorite flavors. They also had a simple question: How many chips can a person fit into their mouth at once? A fan mentioned that they absolutely love the Sour Cream and Onion flavor. "[I eat] as many as I can fit into my mouth without having to attempt unhinging my jaw," they added.
Pringles, by the way, has a new flavor for its fans. According to PR Newswire, this one is a special treat that is dedicated to a popular bar snack.
They're inspired by nachos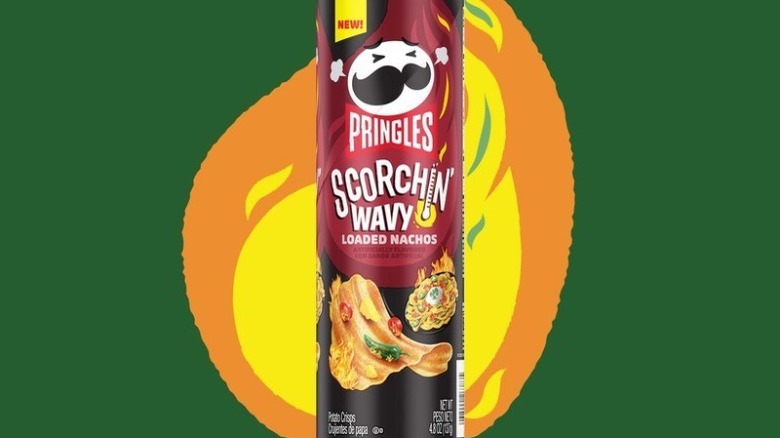 Pringles
As reported by PR Newswire, Pringles Scorchin' Wavy Loaded Nachos are the perfect snack option for those who enjoy a combination of different flavors. There's corn tortilla, sour cream, and queso to look forward to. Want a little more heat? Well, there are also jalapeños and cayenne pepper for those who love a bit of spice.
"Pringles Scorchin' has been coming in hot since the line launched a year ago. Our newest take, Pringles Scorchin' Wavy Loaded Nachos, sets a new standard for any heat-loving, spicy nacho fans with bold, zesty flavors bundled into just one bite," said Gareth Maguire, Pringles' senior director of marketing. If you enjoy nachos, you're probably going to want to give this one a shot.
If you're curious about this snack, take note: It's only going to make its debut in stores through a limited release this month. Thankfully, it will be available across the country in 2022 and will be priced at $2.09 for each can. Excited to sample it yet?