Instagram Is Erupting With Nostalgia Over Ree Drummond's Egg Recipe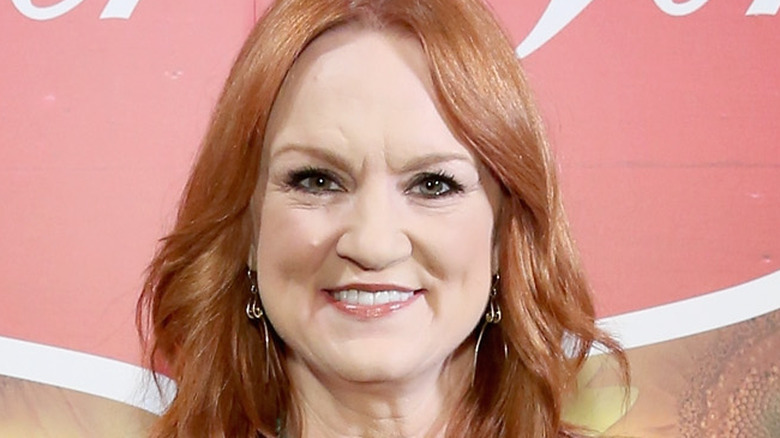 Monica Schipper/Getty Images
The Pioneer Woman, also known as Ree Drummond, is always taking us down memory lane with her classic comfort cooking. Whether she is cooking up a mac and cheese casserole or making our mouths water with her chicken fried steak and gravy, Drummond is also bringing us back to the kind of meals we ate as kids. And that's really one of the key elements of Drummond's cooking: She isn't fancy. "I think a lot of people look at a recipe and think, 'How do you do that?' because not everyone knows how. I try to show them how," she told the L.A. Times. "Somewhere along the way, cooking became something that was fancy, and it just left behind all those people who aren't comfortable in the kitchen."
Well, the celebrity cook's latest creation that she shared on her Pioneer Woman Instagram account does just that: takes something simple and nostalgic and elevates it without making it "fancy." This dish is one that is stick to the ribs good. It uses simple ingredients, an ample amount of butter to fry it up, and will have you thinking about how your own mom used to make it, regardless of what you may have called it growing up.
You can make 2 different versions
On Instagram, Ree Drummond shared a TikTok video of her making the iconic egg-in-the-hole. "Egg-in-the-Hole? Egg-in-the-Basket? Popeyes? Birds-in-a-Nest? Toad-in-a-Hole? Private Eyes? Gold Mines? It doesn't matter what you grew up calling them; it only matters that you make them (and then, as shown in the video, make a sandwich out of them!)," she wrote. The post has received close to 50,000 likes and sparked a nostalgic conversation about how they grew up eating this dish.
Carnie Wilson responded to the Pioneer Woman's post, writing, "A staple in our home!!! I love it with Lawry's!!!!" While another fan wrote, "We love these! So good! Been making for years! My mama taught me this!" And still another shared, "We cook bacon in the frying pan first. Then add the bread, so it becomes fried bread and then the egg. Naughty but delish. My mother also used to cut the bread into a house shape. The egg became the window or the front door."
Drummond shares two different ways to enjoy this classic. One is simply as is, open-faced, simple and delicious, while the other involves taking two pieces of cooked up egg-in-the-hole and making a rather yummy sandwich with it using mayo, mustard, sliced deli meats and cheeses, lettuce and tomato all piled between two slices. It looks pretty tasty, and is definitely mom approved.