Don't Believe This Ben & Jerry's Kyle Rittenhouse Ice Cream Rumor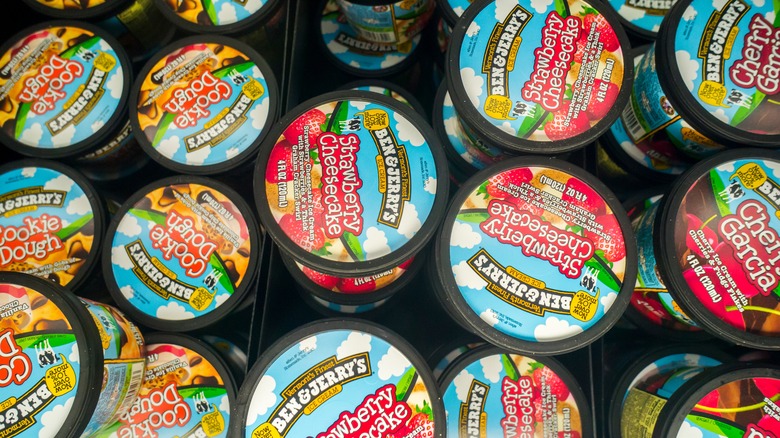 rblfmr/Shutterstock
If the satirical news outlet The Onion were to report that Smith & Wesson was selling a line of autographed Kyle Rittenhouse semi-automatic rifles, of course no one would believe it. We've all grown familiar with The Onion's spoofs of real-world events, ever since "The World's Largest Metaphor Hits Ice-Berg" in 1912 (via CNN). The Onion did weigh in on Rittenhouse's recent murder trial, tweeting that he claimed self defense after shooting three of the jurors. No one was moved to lay wreaths at the courthouse for Rittenhouse's supposed juror victims. Commenters on Twitter immediately recognized The Onion's post as a joke and either dismissed it as "woke" or riffed on the joke themselves (as in @ErikRobson's reply, "Judge: 'I'll allow it'").
The Onion does have a detectable liberal bias, which becomes apparent when you find its March 14 tweet saying Donald Trump's presidential portrait will be painted by a hog with a paintbrush in its mouth. Conservatives have responded to The Onion's slanted satire with spoof sites of their own. The Babylon Bee is one of the bigger ones, with 1.1 million Twitter followers. Victory News Network is a much smaller outlet dishing out conservative satire, with just over 1,500 followers as of November 20. But according to Snopes, VNN is making waves with a recent Kyle Rittenhouse post some people have taken seriously.
Conservative satire site fooled people with its fake Ben & Jerry's flavor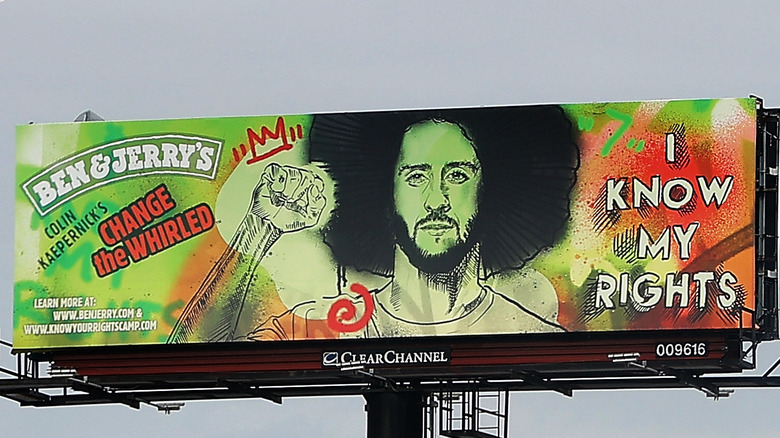 Patrick Smith/Getty Images
On November 13, Victory News Network was doing its thing, posting satire, when it tweeted that Ben & Jerry's was honoring a Kyle Rittenhouse shooting victim with a new flavor: Rosenbaum's Heroic Hazelnut. Joseph Rosenbaum was the first person Rittenhouse killed on August 25, 2020, during a street protest in Kenosha, Wisconsin — a mentally ill man who attacked Rittenhouse and tried to grab his gun before he was shot, according to The Washington Post.
The tweet works as satire because Ben & Jerry's is a famously liberal ice cream company that has created a Colin Kaepernick flavor and Justice Remix'd, a flavor the company's website says was developed to benefit programs seeking to eliminate racial bias in the criminal justice system.
Snopes saw fit to debunk VNN's post about the Kyle Rittenhouse victim flavor at Ben & Jerry's because some people believed the post and reposted it on Twitter and Facebook. This wasn't the first time VNN had fooled a lot of people. This past summer, VNN pulled a "gotcha" with a tweet claiming an anti-drug Mormon was taking Sha'Carri Richardson's place on the U.S. track and field team in the Tokyo Olympics. USA Today and Snopes again saw fit to debunk the story. "Hey @USATODAY or any other outlet," VNN tweeted at the time, "our DMs are open if you need a comment on how stupid and gullible Twitter users are."