Duff Goldman's Dough Tip For Perfect Snickerdoodle Cookies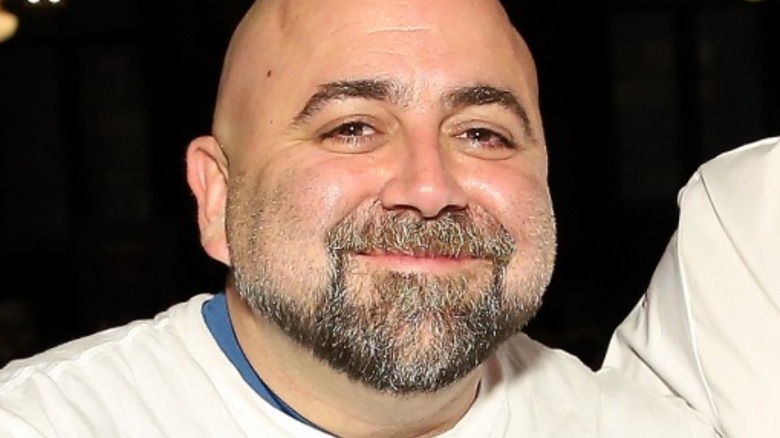 Monica Schipper/Getty Images
One of the best things about the holidays — besides the presents, Christmas music, and time spent with friends and family, of course — is the dessert. While there are cakes, candies, and sweet breads galore, everyone knows that the cookies are the real reason for the season. There are so many varieties: sugar cookies, chocolate chip, snowballs, peanut butter blossoms, oatmeal raisin, chocolate crinkle, peppermint, gingerbread, and brookies to name a few. Another crowd-favorite this time of year are snickerdoodles. Covered in cinnamon and sugar, they hit that perfect balance of sweet yet spicy and are one of America's favorite Christmas cookies, according to a YouGov survey. 
Snickerdoodles aren't overly difficult to make at home, but there are a few "rules" to follow if you want a cookie that's chewy without being undercooked or overcooked. Celebrity chef Duff Goldman has a hack for baking the popular cookie that he swears by. Whether you're baking cookies for Santa or heading to a Christmas cookie exchange party, this trick will help make your next batch of snickerdoodles your best yet.
Duff recommends chilling the dough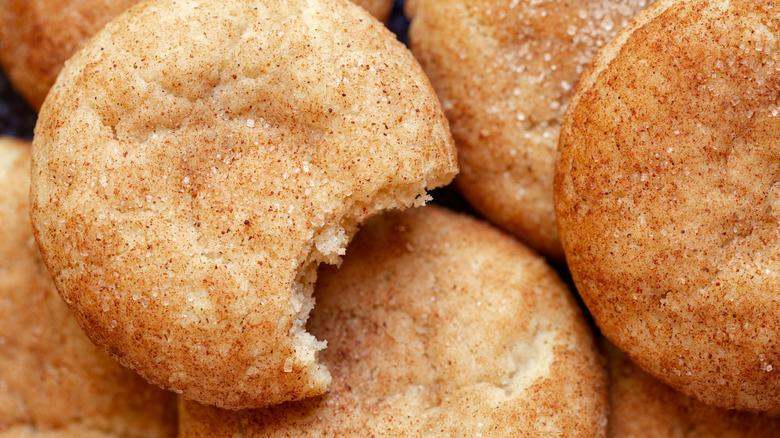 Linda Hughes Photography/Shutterstock
As the owner of Charm City Cakes in Baltimore and the host of Food Network's "Ace of Cakes," Duff Goldman knows a thing or two about baking. Per L.A. Parent, he has his own go-to recipe for snickerdoodles, which features confetti! Yet, according to the chef, the key to the perfect snickerdoodle cookie has less to do with the ingredients and more to do with the temperature of the dough. He recently shared his secret for baking snickerdoodles on Twitter. "If the dough is too warm when you put it in the oven, it can flatten too much and won't be soft in the middle," Duff explained.
In his recipe, Duff recommends refrigerating the dough for 15 minutes before putting the cookies in the oven (via L.A. Parent). Not only can this help make your cookies chewy and soft, it can also make them more tasty — as the ingredients have a chance to soak into the dough as it chills — and it can prevent them from spreading out too much while they bake (via Taste of Home).