The Sweet Reason Raising Cane's And DJ Livia Are Giving Out Thanksgiving Turkeys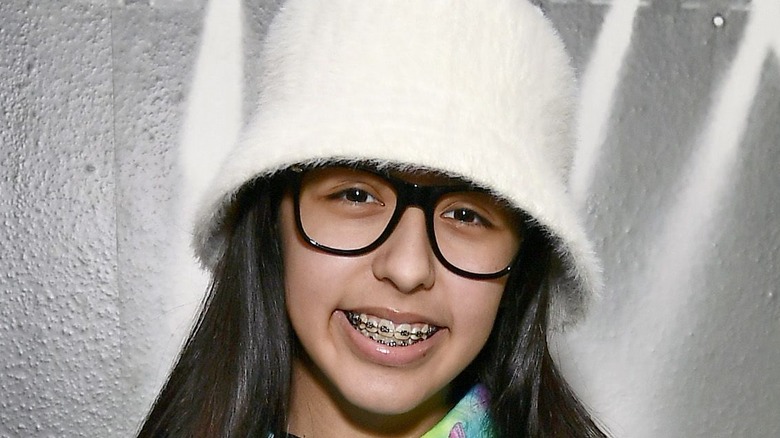 Frazer Harrison/Getty Images
DJ Livia might just be 13 years old, but that hasn't stopped her from taking the hip-hop world by storm. The Chicago-born DJ began making beats at just 5 years old and has since performed at major events across the world. Impressively, she performed on the "Ellen Degeneres Show" when she was just 8 years old, according to Capital Xtra. She has also worked with a number of big stars, DJing for the likes of Rick Ross, Snoop Dogg, Jay-Z, and even Kanye West, to name a few. But when the viral music sensation isn't mixing beats, she is giving back to the community.
The popular chain Raising Cane's recently announced that it's teaming up with the young hip hop star this Thanksgiving to give away 100 free Thanksgiving turkeys to the City of Industry, California community this holiday season. This giveaway is particularly meaningful to DJ Livia, who has experienced homelessness herself in the past and understands the difficulty that comes with it. "When I first met Livia, I was so inspired by her — and her family's story," Raising Cane's founder and CEO Todd Graves said of the partnership in a press release. "I was also touched that Livia is committed to giving back to those less fortunate at such a young age. I told her Cane's would love to team up with her on her philanthropic efforts, and that starts Tuesday in City of Industry!" 
The turkeys will be given away on Tuesday, November 23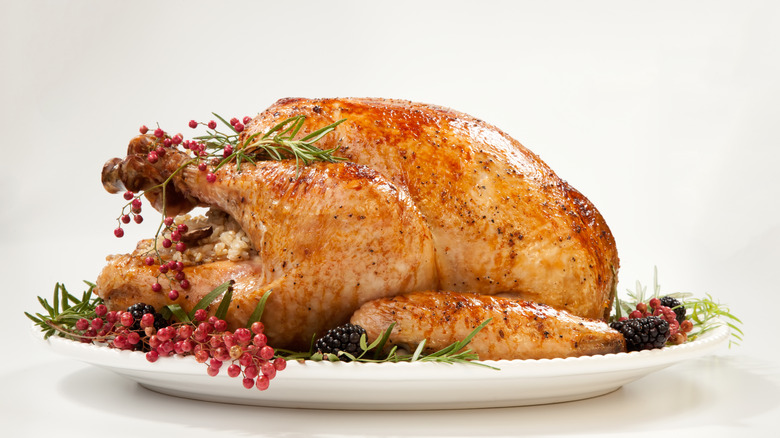 Bochkarev Photography/Shutterstock
DJ Livia posted about the upcoming giveaway to her Instagram account, and the news was met with praise from her fans, who called her "awesome" for giving back. "Bless you all for doing this," one user replied. The giveaway will take place on Tuesday, November 23, at the Raising Cane's location at 1420 S Azusa Ave in City of Industry, California, between noon and 2 p.m. (via Instagram). The turkeys will be handed out on a first-come, first-served basis, so early arrival is recommended. But this certainly won't be the last time you will see the young DJ giving back to the community — DJ Livia and Raising Cane's also have plans to partner up again in December to give away free toys to children.
"I am excited to partner with Raising Cane's for my first ever Thanksgiving turkey giveaway," DJ Livia said in a press release sent to Mashed. "Giving back to the community is a value we both share, and it's especially important to my family because we were formally homeless. We understand what it feels like to need a lending hand, and this project is going to be both fulfilling and fun. Stay tuned because we have more great things planned!"