Ree Drummond's Tips For Perfect Thanksgiving Turkey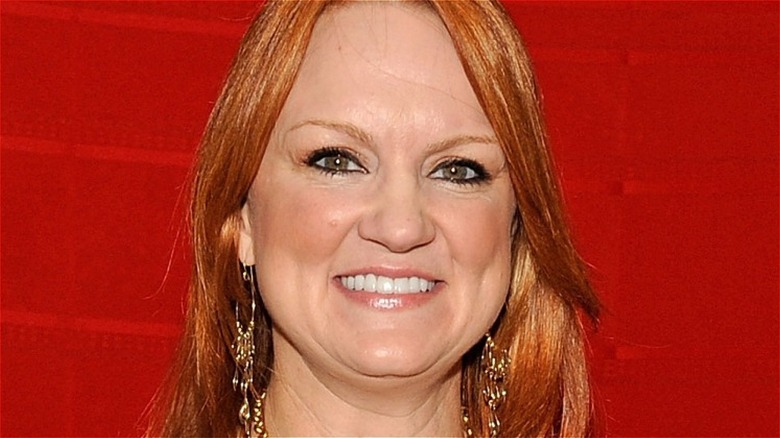 Bobby Bank/Getty Images
Ree Drummond, or "The Pioneer Woman" as she's colloquially called, is no stranger to homestyle, country living, comfort food. It's basically her entire brand! So it's no surprise she's got some super simple Thanksgiving turkey tips ready to go for anyone looking to bring some pioneer flare to the holidays this year.
Cooking turkey can be intimidating, especially on Thanksgiving, when it's usually supposed to be the main course and showstopper of the meal. You may be worried it'll be too dry, not seasoned enough, or maybe you're not even sure how to cook it. Luckily, Drummond has some pretty easy tips for making a delicious and juicy turkey without too much hassle.
The chef is also a notable author, with dozens of published books, with everything from memoirs to children's books under her repertoire (via The Pioneer Woman). Yet, her cookbooks have to be among her most popular literary feats. In her third cookbook, "The Pioneer Woman Cooks: A Year of Holidays," she shares some easy tips for the perfect Thanksgiving turkey.
It all comes down to planning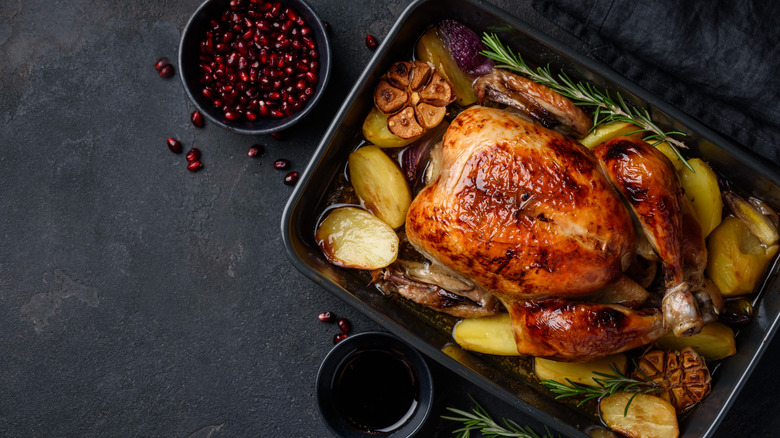 rom_olik/Shutterstock
According to Showbiz Cheatsheet, Ree Drummond's tips for a perfect turkey all come down to planning. In "The Pioneer Woman Cooks: A Year of Holidays," Drummond explains that you'll want to brine your bird about a day before the big feast — it's a step that other chefs also recommend.
"Second, you have to make yourself get up early enough on Thanksgiving morning to get the bird in the oven for a noontime feast," Drummond writes in the book. Though she doesn't specify an hour, assume you'll need to put the meat in the oven by around 8 or 9 a.m. if you're looking to have it ready by midday. A turkey needs about 13 minutes per pound to cook through fully if your oven is set to 350 degrees Fahrenheit (via Epicurious). This equals roughly three hours for a 12- to 14-pound turkey. Note, you'll need to reserve about 15 minutes per pound for a stuffed turkey.
"I've had many a year when I've pushed the snooze button a few too many times, and we've had to eat an hour or two late," she wrote. This leads perfectly into her last step for turkey success. "Third, don't be like me," she explained in the book.